10 Super Chic Planners for 2016
Get organized once and for all with these take-charge paper planners.

Paper planners are having a moment. In fact, as a long-time user of Google Calendar, I made the switch back to a paper planner this year. I have to say, I'm completely and totally loving it. There's something about the tactile nature of using a paper and pen that has me feeling re-energized about planning out my day.
FOR THE TRENDSETTER:
BAN.DO PLANNER
It's hard to look at any of 's products without smiling, and their yearly planner is no exception. This 17-month hardcover planner includes inspirational messages, an inside pocket and a bunch of fun stickers to decorate your calendar pages.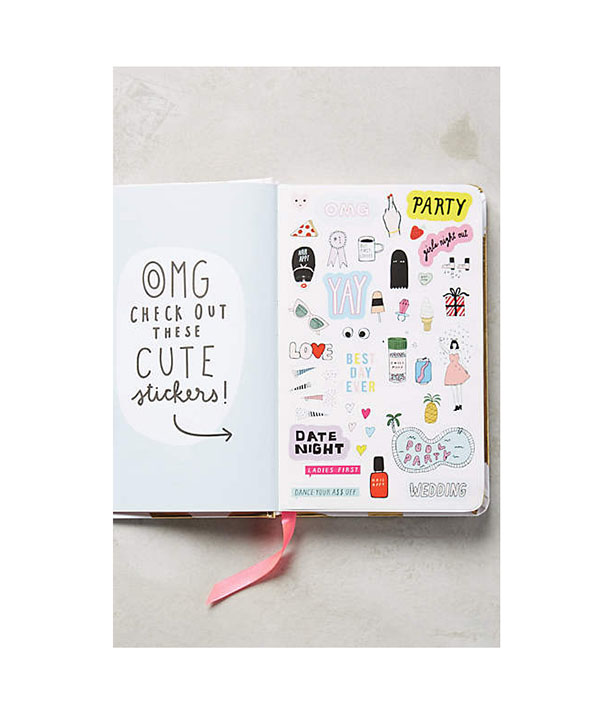 FOR THE ULTIMATE IN FLEXIBILITY:
FILOFAX
Depending on what size you choose, offers a variety of different three or six-ring planners at varying price points. Like a three-ring-binder notebook, Filofax allows you to easily customize your planner to include only the sections and inserts that work best for you.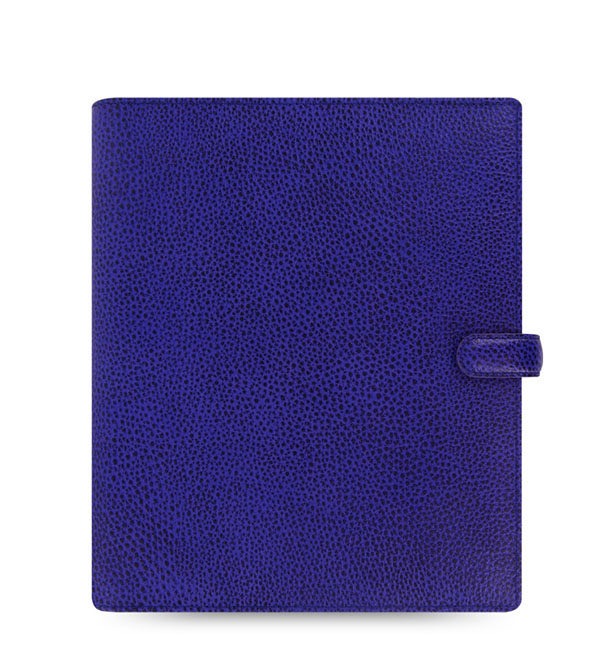 FOR THE FASHIONISTA:
KATE SPADE
is known for her chic purses, sunglasses and accessories, but she also has a well-loved line of yearly calendars and agendas. You can choose between large and medium-sized hard-bound or spiral planners that contain both weekly and monthly spreads, pages to take notes and laminated dividers.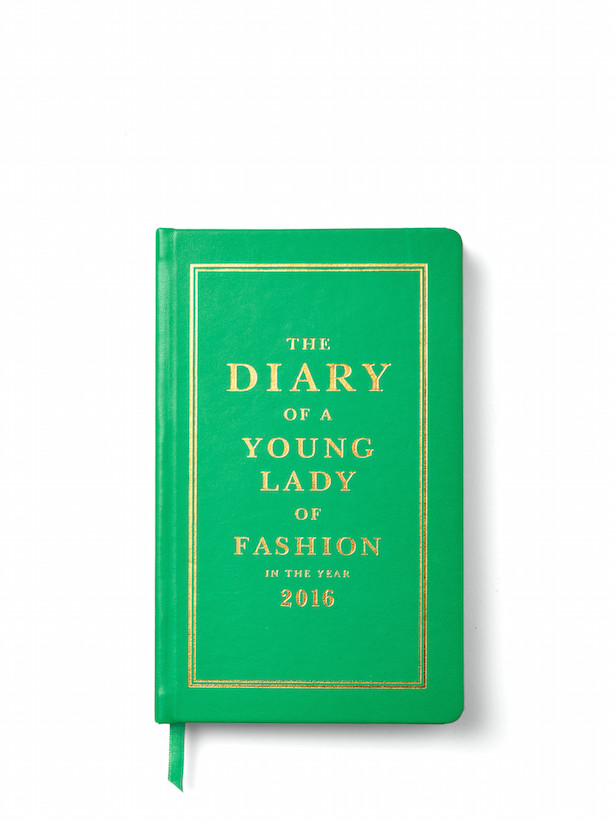 FOR THE LADY BOSS:
DAY DESIGNER
For those of you that have busy days full of appointments, to-do lists and goals, the hard-bound might be the perfect choice. With both a large and mini version available, the Day Designer includes daily planning pages that allow you to keep track of almost everything going on in your life. They also include daily inspirational quotes, spots to track your gratitude, as well as a helpful two-page yearly view.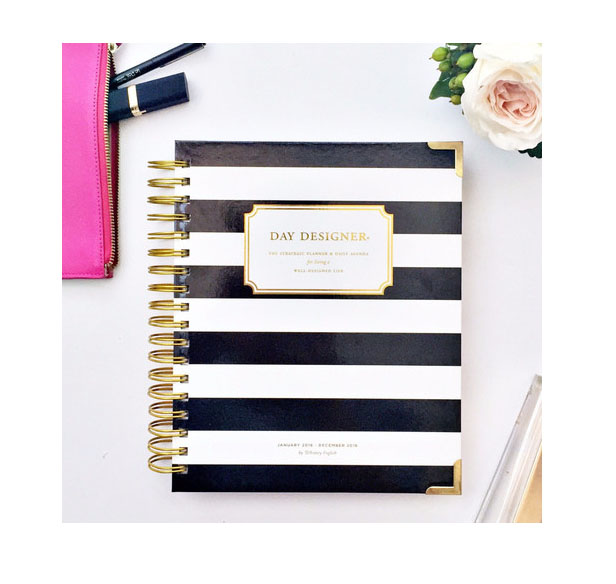 FOR THE GOAL SETTER:
GET TO WORK BOOK
For those of you that are laser-focused on achieving your goals, you should check out the . This one includes things like project breakdown pages, space for notes and tasks, reflection pages to help you celebrate wins and a week on two pages calendar layouts that feature spots for your every day top 3 goals.
FOR THE #PLANNERNERD:
ERIN CONDREN
, is a superstar in the #plannernerd world. ( for some serious planner inspiration!) With customizable covers that feature your name or a quote you can really make this planner feel like your own. There are vertical, week on two pages calendars, as well as a mix of blank pages, graph pages, pocket folders and inspirational quotes sprinkled throughout.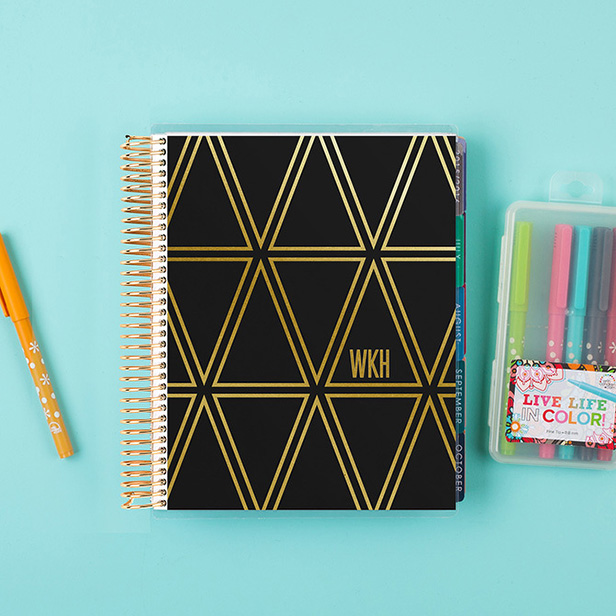 FOR THE CLEAN + MODERN:
SIMPLIFIED PLANNER
Somewhat similar in feel to the Day Designer, this is…well…a bit simpler. You can choose between a daily or weekly calendar layout depending on your needs. There are fun "tips" in this planner such as "Mother's Day is next week" to keep you on track. There is also an inside pocket, monthly dividers and space for notes and to-dos.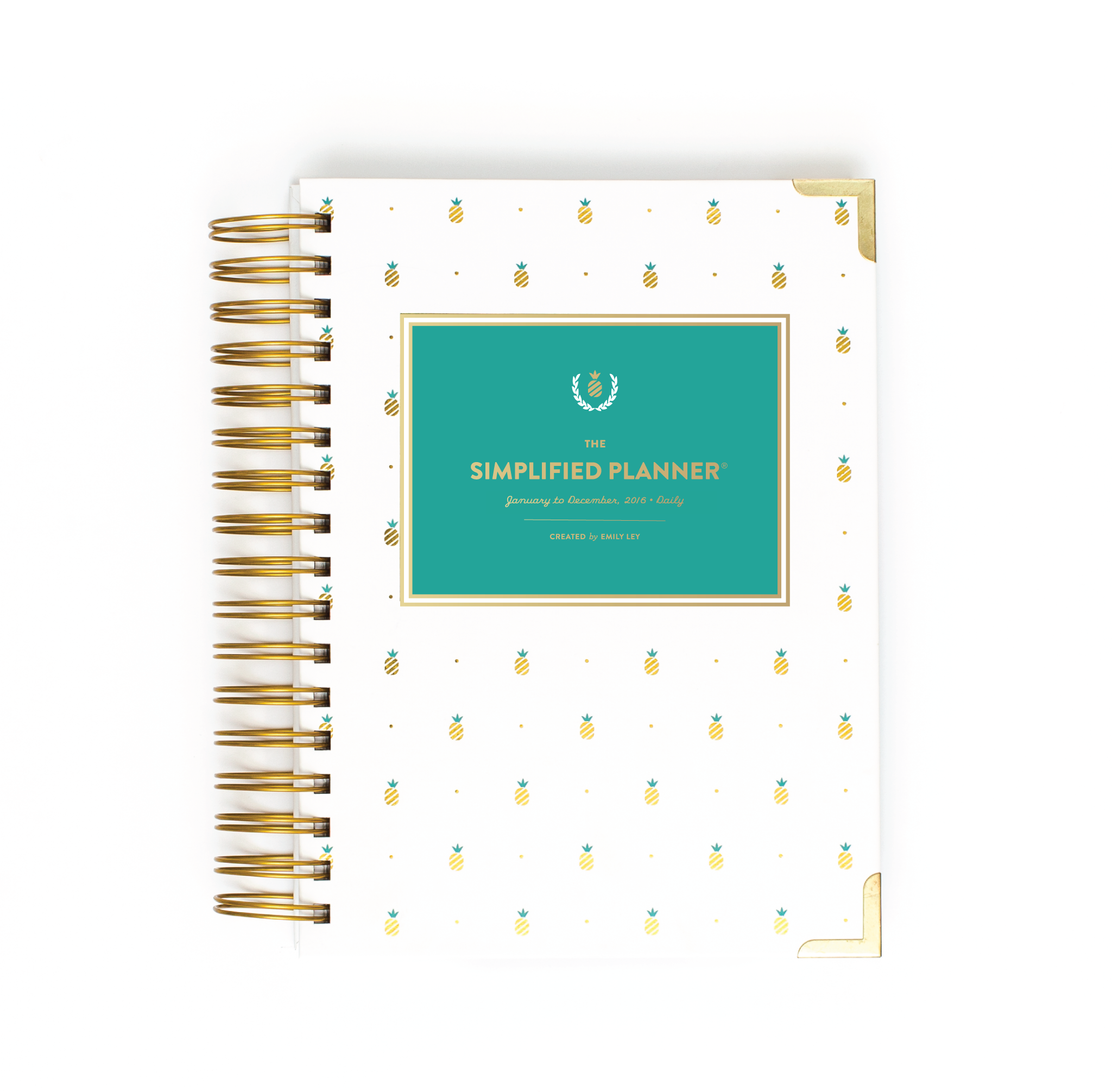 FOR THE UBER-ORGANIZED:
INKWELL PRESS LIVE WELL PLANNER
The planner has a number of unique features including their honeycomb-style monthly goal setting "mission board" pages. You can choose either a vertical or horizontal calendar layout, and there are monthly alternating color-coordinated schemes that you will find sprinkled throughout.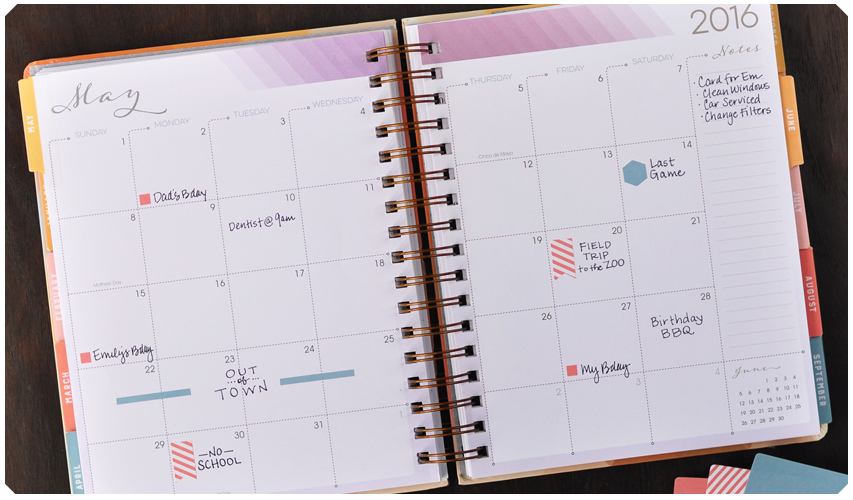 FOR THE DIY-ER:
MIDORI TRAVELERS NOTEBOOK
notebooks were not necessarily intended to be used as planners, but many have turned them into just that with a little bit of creativity. The key is to start with an outside cover then fill up your "notebook" with inserts you might need to get planning. Here's some more info on .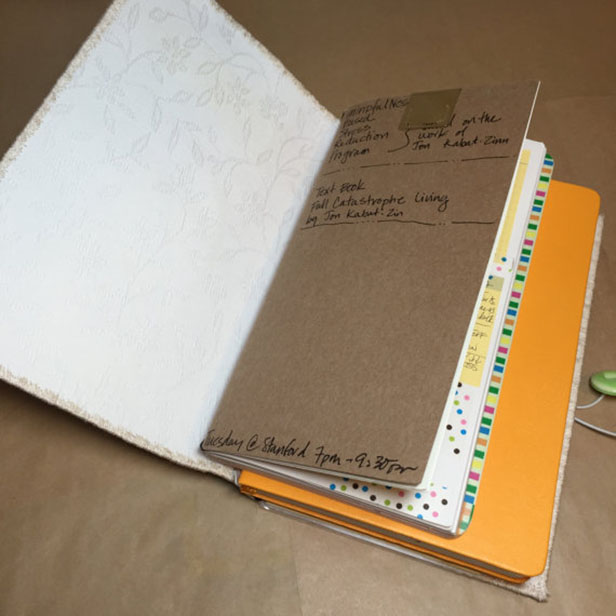 FOR THE MEMORY KEEPER:
THE HAPPY PLANNER
is a cross between a planner and a scrapbook. Designed to be used with colorful stickers, cards and stamps, the planner has a bit of a feel to it. The planner includes monthly and weekly views, spots to list out birthdays and special events, as well as monthly dividers.