7 Tips to Declutter Your Phone or Tablet
This is the year you finally restore order to your most cherished device.

All this week, we're sharing simple ways you can live better in 2017. We're swapping unrealistic resolution for quick, doable solutions to all your home hang-ups, from organizing to tech to a healthier kitchen. You won't believe how easy it is to start small!
If it seems like everyone is obsessed with their smart phone these days, it's because we are. Numerous smart phone obsession studies show staggering numbers; one recent study found that ! With all that screen time, we could all benefit from some digital organization. Check out the tips below and don't worry, these suggestions will work on iOS and Android.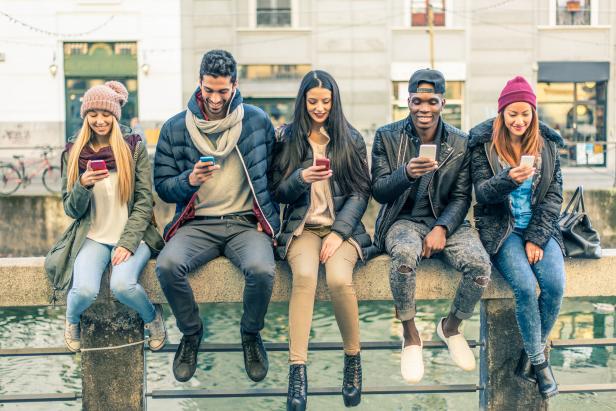 Tips to Declutter Your Phone or Tablet
A recent study found that the average person touches their phone 2,617 times a day.
©iStockphoto.com/oneinchpunch
Whether you're a social media ninja or a mobile photography expert, take a minimalist approach and feature only your most vital apps (Facebook, bus tracker, email...Prefit app) on your home screen. Pushing the rest of your apps to secondary pages will make it much easier to find and open the apps you use on a daily basis.
The ability to group apps into folders has been around for years, but you would be surprised how many don't use it (present company included.) Pull all your social media, news, photography, games and finance apps into specific folders to cut down on all the swiping and searching.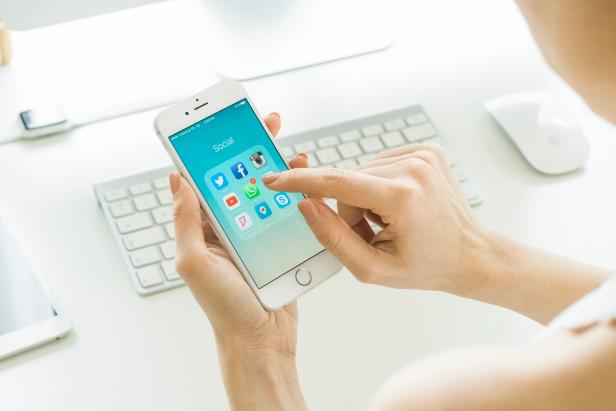 Tips to Declutter Your Phone or Tablet
Organize your apps into specific folders to easily locate them.
©iStockphoto.com/bombuscreative
We all have those rogue apps that reside on the fifth page of our screen that we haven't opened in months. Free up space and declutter your phone by finally trashing them.
Once you've nixed apps you definitely won't miss, jump into your settings and see which apps are taking up the most space on your phone's storage and which ones use the most data. Some may warrant the space and data, while others may not.
For iPhone users, don't forget you can delete the default apps that come with your phone now. So long, Compass and Stocks!
Once you've deleted the extras, add apps that will simplify your life. My hands-down pick: (If This Then That). This service acts as the middle man between your favorite apps. Once you sign up for a free account, you can link all the services you already use (Instagram, Facebook, Spotify, Twitter, Google Calendar, etc.) and then choose applets that work for your life. For example, IFTTT can . You can even automate your phone so that it in the evening.
Tips to Declutter Your Phone or Tablet
Backup your photos and video regularly to save space on your phone.
©iStockphoto.com/anouchka
There may not be a bigger storage hog on your phone than photos and video. The high resolution images and 4K video clips are great, but they come with a price. Start organizing your camera roll by going through and deleting the images you don't want (make sure you delete permanently from your trash or they'll continue to take up space).
Next, decide if you want to back up your photos to your computer, external hard drive or to a cloud service such as iCloud, Google Photos or Dropbox. There are pros and cons with all backup methods, so do your research and decide what's best for you.
Despite having a fancy smart phone with a s app, I still have to call my parents to get my cousin's address or my aunt's email address. Why is that? Well, my parents have a thick address book where they write all this information down whereas all I can bother to do with my $800 phone is put their number in and move on. In 2017, take the time to go through your s and add the address, email, social media profiles and any other pertinent information. While you're in there, do an audit of your connections to remove duplicates or people you're no longer in with.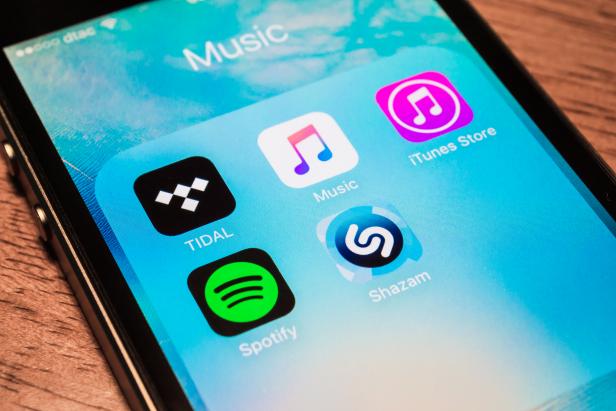 Tips to Declutter Your Phone or Tablet
Streaming music can help save space on your device and introduce you to new artists.
©iStockphoto.com/Wachiwit
Along with photos and video, music is another major culprit when it comes to taking up space on your phone. If you burned CDs and put those songs on your phone or downloaded songs from an online store, it may be time to think about transferring those songs to a hard drive and signing up for a streaming service instead. You'll still be able to listen to your favorite songs, but you'll also discover new music via curated playlists and radio mixes. There is typically a monthly fee associated with streaming services and they do use data, so keep that in mind if you're already using your allotted amount.