12 Gifts That Give Back to Women All Over the World

Today is , a day dedicated to celebrating the social, economic, cultural and political achievement of women. It's also a time to recognize situations and places where women are still marginalized, underprivileged, impoverished and mistreated.
So, what's a practical way to help these women in your everyday life? When it comes time to buy a gift (because birthdays and anniversaries happen year-round, my friends), be thoughtful and intentional. Choose companies that choose to give back. Buy products that help empower other women. I've rounded up 12 gift ideas that give back to women, each in their own way. Check them out, and see which inspires you.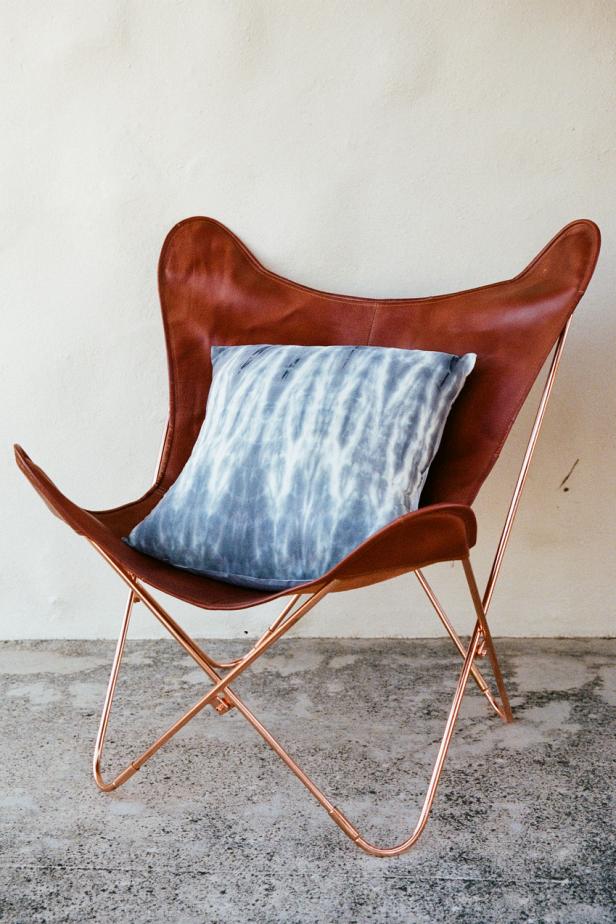 How It Gives Back: Using traditional Malaysian skills, single mothers and widows in Malaysia hand-make these eco-friendly silk pillows to provide for their families with dignity.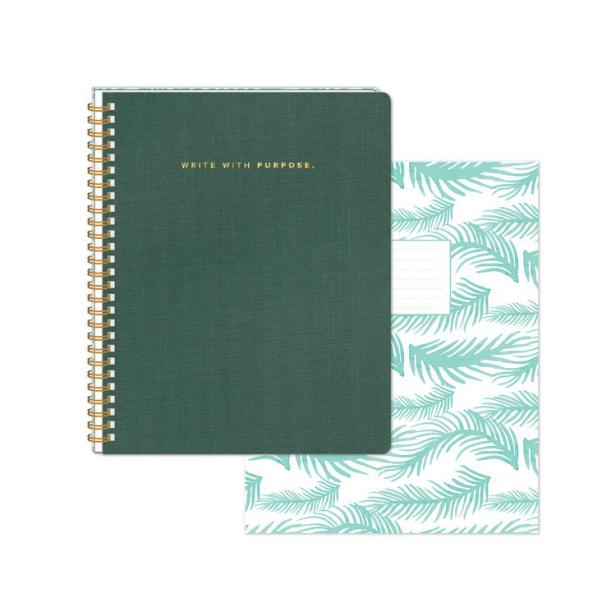 How It Gives Back: Each item purchased equals one hour of training in the Marie Mae Business School, which provides classes and training for female entrepreneurs in an emerging market, such as Rwanda.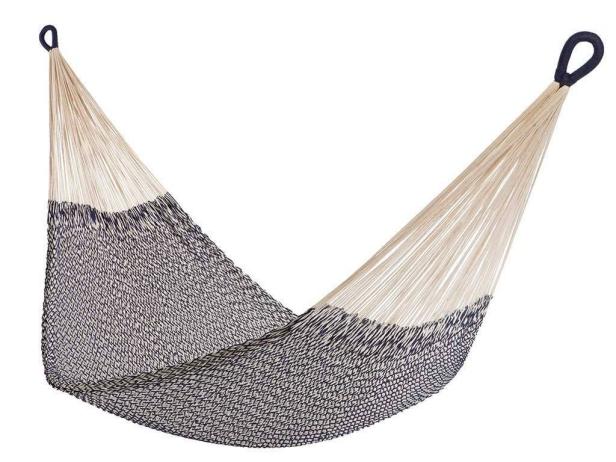 How It Gives Back: Every Yellow Leaf Hammock directly empowers a mother in rural Thailand to lift her family out of poverty.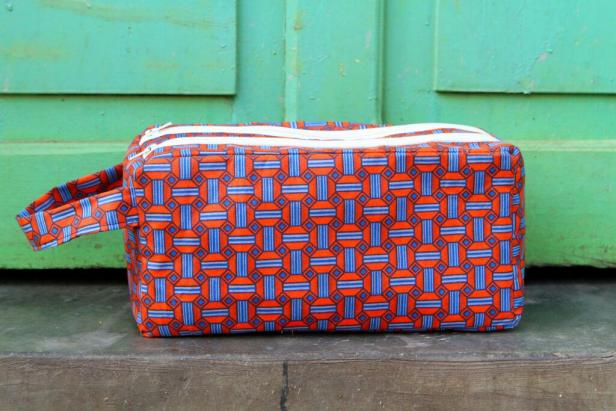 How It Gives Back: Handmade in Gisenyi, Rwanda, each makeup bag provides a sustainable income to a young woman transitioning into a life of independence. The purchase also provides 68 school lunches to a secondary student in her community.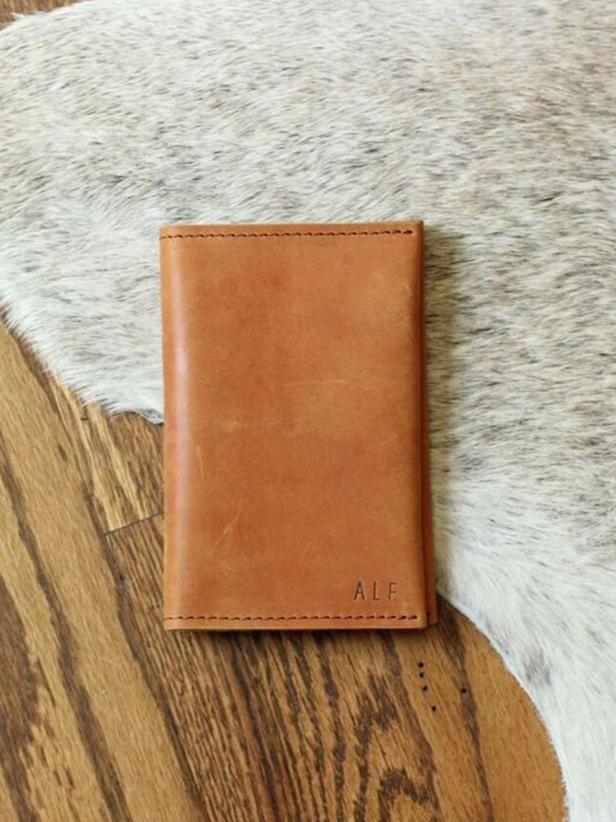 How It Gives Back: Every item is handcrafted by women and creates jobs for women overcoming addiction and homelessness.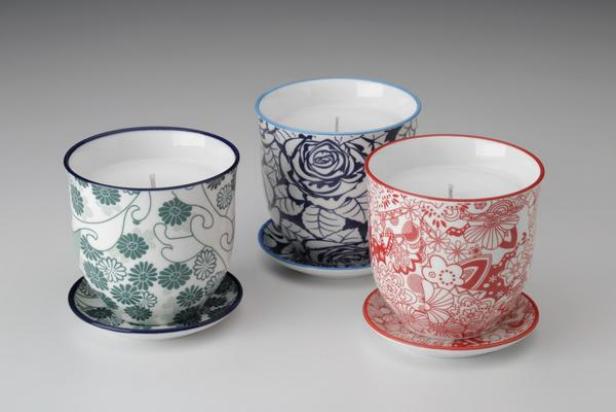 JOHNPOLAKPHOTOGRAPHY.COM / Prosperity Candle
How It Gives Back: Each hand-poured candle helps provide a living wage for a woman who has recently resettled from a refugee camp and is working to build a future for herself and her family in the U.S.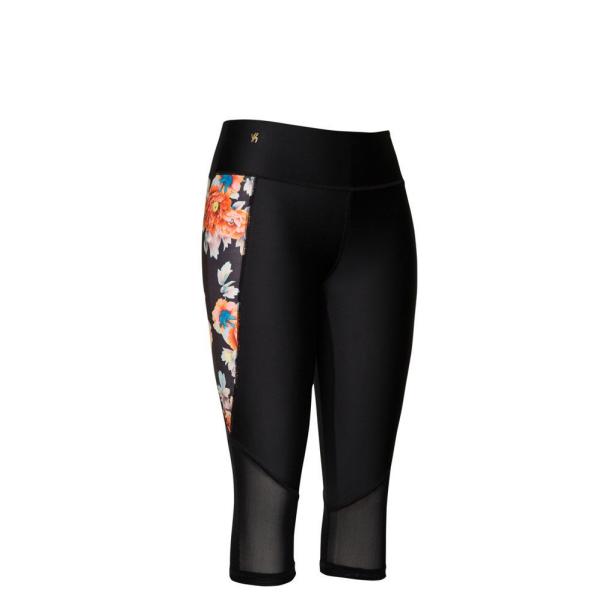 How It Gives Back: Naja's clothing factory primarily employs single mothers or female heads of households, and they're paid above market wages with healthcare benefits and flexible work policies. In addition, Naja employs marginalized women in the slums of Colombia to make lingerie bags that are offered with each Naja purchase.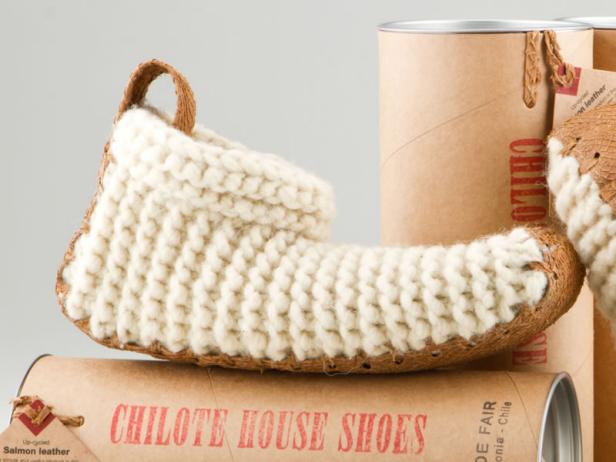 How It Gives Back: Each pair of hand-knitted, sustainable slippers empowers women living in vulnerable situations in rural Patagonia to generate an ethical income from home.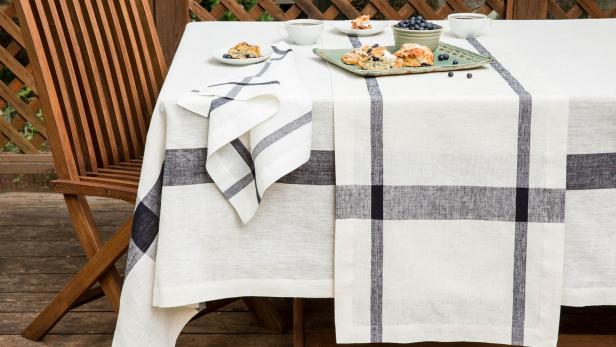 Aubrie Pick Photography / NEEV
How It Gives Back: This luxe home furnishings company provides livable wages and benefits to skilled Indian artisan weavers in handloom cooperatives owned and operated by them — a majority of which are owned and operated by women. The company also gives 50 percent of profits to charities such as the and the , which both empower women in developing countries.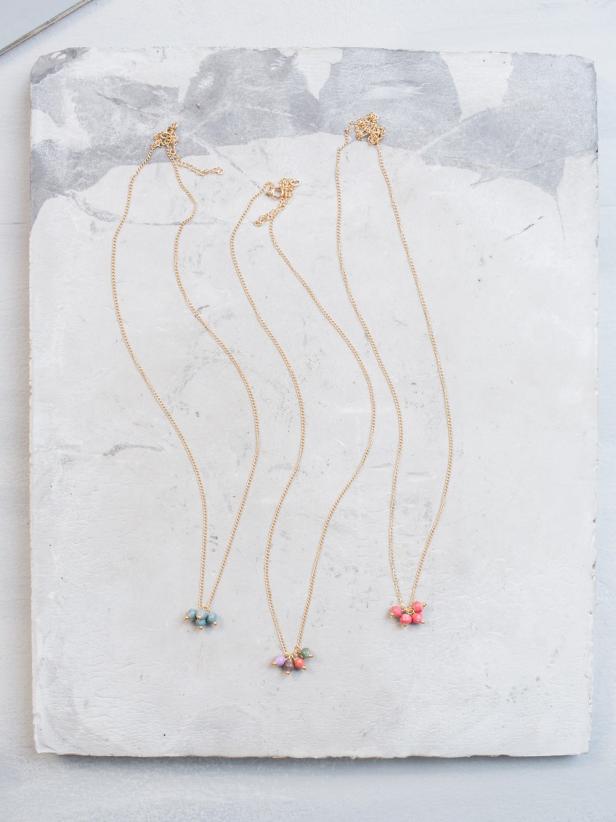 How It Gives Back: Every 31 Bits product is crafted by a female artisan in Uganda or Indonesia and provides her access to sustainable wages, counseling, healthcare and education.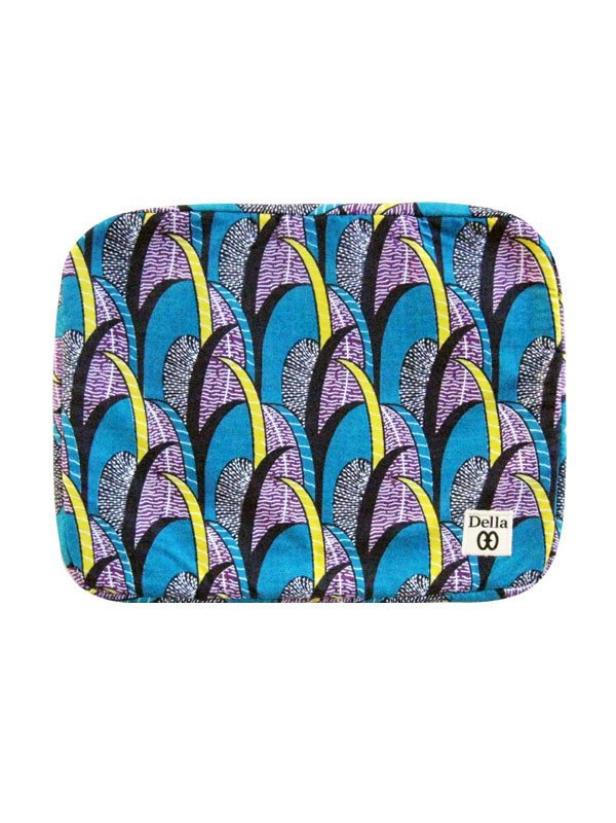 How It Gives Back: Della is a woman-owned and woman-run business, working directly with a community in West Africa to empower women by providing jobs, education and skills training.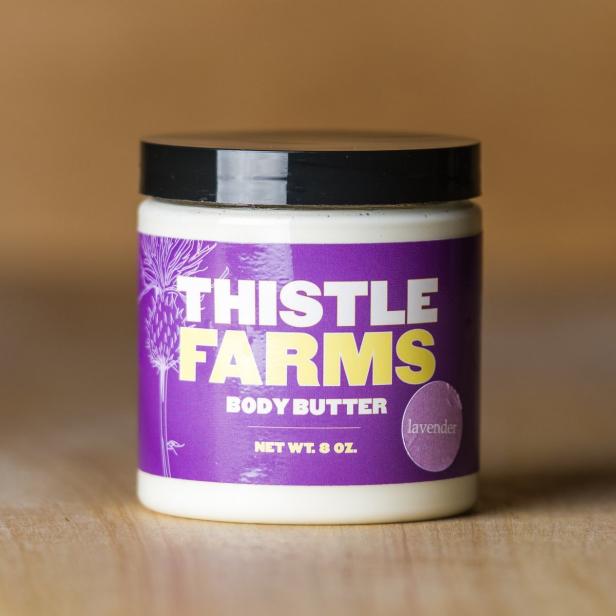 How It Gives Back: The purchase of these handmade bath and body products empowers women survivors of addiction, trafficking and prostitution in the U.S.
Spread the love with gifts that benefit charities and communities.
For the Maker
Causebox, a subscription-based, quarterly gift box, features handmade, upcycled and socially-conscious products. The items inside each box inspire DIYs, crafts and cooking in your home while also empowering artisans around the world with meals, clean water and education. start at $50 per quarter.
For the Music Buff
With the new iPhone 7 losing its headphone jack, a wireless alternative will be a welcome gift this year. And the Bluetooth options from LSTN are gorgeous. We're gushing over the beautiful zebra wood featured in their ($179). Even better? For every item sold, LSTN helps give hearing aids to those in need through the Starkey Hearing Foundation.
For the Dapper
Actor Jesse Tyler Ferguson founded with a simple mission: advocate for LGBT equality while looking good. Each quarter, Tie The Knot partners with to release a series of exclusive, stylish designed by fellow stars, from Cyndi Lauper to Tim Gunn. Bow ties are $25-35 and $20 of every $25 purchase (or $30/$35) is donated to fight for LGBT civil rights around the world.
For the Foodie
Any cook will enjoy unwrapping the specialty from . The batches come from small, sustainable farms in California and most bottles are around $20. For every order, the company donates 11 meals to Feeding America.
For the Adventurer
The outdoor clothing and gear company is on a mission to erase global poverty by donating proceeds to causes in three specific areas: health, education and livelihood. You can see where your dollars went each year in their posted online. We love the unisex down jackets and for $120.
For the Caffeine Addict
, founded by actor Hugh Jackman, is a fair trade coffee company that features ethically-sourced coffee from countries like Ethiopia and Colombia. All profits from the New York City cafe go back to the , which supports education and social entrepreneurs around the world. Can't make it to NYC? Keurig has partnered with the company and you can order four different online.
For the Crafter
Any DIYer will appreciate the attention to detail in 's handmade quilts and tapestries. They'll also appreciate the preservation of skills almost lost forever. Ichcha was created to save the art of block printing, hand weaving and hand embroidering textiles in countries like India, where families are abandoning unique weaving styles for more lucrative trades. Ichcha empowers artisans and the result is beautiful. We love new blankets like this dreamy delight, the .
For the Wine Snob
Drink for a cause? Yes, really. Each bottle from benefits a different cause. Varieties of reds, whites and roses range in price from less than $20 to $80. We love the . At $59-69 each, it's a great splurge to ring in the new year. The gold and silver bottles benefit child hunger, the pink glitter benefits breast cancer research, the red bottle benefits heart disease research, and the rainbow glitter funds The Trevor Project, a suicide prevention hotline for LGBT youth.
For the Beauty Queen
Subscription box features natural products for a toxin-free beauty routine. Five percent of the proceeds from go back to causes like Cure Cervical Cancer. For a one-time gift, has a new featuring samples of all of their body butters. Five percent of each purchase gives back to non-profits like Cowgirls vs. Cancer.
For the Fashionista
The trendy accessories at range from gorgeous ($178) to dainty starting at $15. Every item is hand-crafted by women and creates jobs for women overcoming addiction and homelessness.
For the Traveler
Even the most on-the-go travelers need a couple of . Check out the and shop more than 8,000 handmade items around the world, from knickknacks to linens. All items give back to global artisans and you can see which countries benefit from each item.
For the Sports Fan
Play for a cause this holiday season. Athletic outfitter partnered with non-profit to give back to youth soccer teams and the result is a line of (seriously cool) designer Every purchase benefits soccer groups around the world, from India's Shakti Girls Project to Amandla FC in South Africa.
For the Little Ones
With every purchase from , a teddy bear is donated to a child in need. Choose from soft, organic cotton bears or lovable like a turtle or puppy. Prices vary from $25-45.
For Kids
has a line of adorable T-shirts featuring beloved . Sizes range from two to 10 years and most styles are $20 or less. Every purchase helps fund literacy programs and book donations for communities in need.
For Teens
's popular beachy bracelets are already ethically-sourced, provide fair wages for artisans in Costa Rica and give to 1 percent for the planet, meaning the company donates one percent of its annual net revenue to environmental organizations worldwide. But the company goes a step further with a that benefit specific charities. Each bracelet ($5) or stack ($30-$40) features colors that represent a specific cause, from Save the Sea Turtles to U.S. military branches.
For the Teacher
If you haven't heard of , the company makes school supplies in a series of bright, fun colors. And for every item you buy, Yoobi donates an item to a classroom in need in the U.S. They recently rolled out a just for teachers. The hall passes and stickers make a great gift for less than $10.
For the Animal Lover
The has giving options to make a donation in someone's name or make a donation and select a thank-you gift. Each donation helps protect threaten species and their habitats. We love these colorful at $55.
For the Chocoholic
' motto reads "All you need is love and chocolate," which is also a great motto for the holiday season. For every purchased, a meal is donated to a food bank. With couture flavors like, Bali Sea Salt Toffee and Veracruz Cayenne Orange, stock up on these for hostess gifts and stocking stuffers.
For Pets
Don't forget your furry friends this holiday season. has adorable clothing and accessories for cats, dogs and pet owners. Proceeds from every purchase provide food and care for rescued animals and you can see exactly how much your purchase funds. This hooded (around $20) funds 14 bowls of food.
For the Tech-Obsessed
Buying gadgets for people who love gadgets can be tough. Chances are they already have the new, hit product on the market. But any tech-obsessed person will always appreciate extra juice. recently partnered with Mophie to create exclusive, red-colored phone and tablet chargers and five percent of the net profit will go to The Global Fund to end AIDS, malaria and tuberculosis. We love the travel-sized at about $35.
For People Who Hate Winter
There's always someone on your list who gets a little too excited about fuzzy slipper-socks. Why not bundle them up with a sweater that gives back? sweaters and scarves are ethically sourced and produced in Kenya and give scholarships to children living in some of the world's largest slums.