Designer Interview: Richard Anuszkiewicz
Get to know Prefit's designer of the week.

Have you seen our Designer of the Week feature? Each Monday on , we highlight a designer we're loving right now and showcase some of their most stunning work.
This week's featured designer is , whose kitchen designs range from traditional to modern, but always feature a bit of the unexpected. In , wine glasses double as a stylish and functional chandelier. So smart!
We asked Richard to spill his design dos and don'ts and his favorite tools of the trade. Read on to check out his DH questionnaire: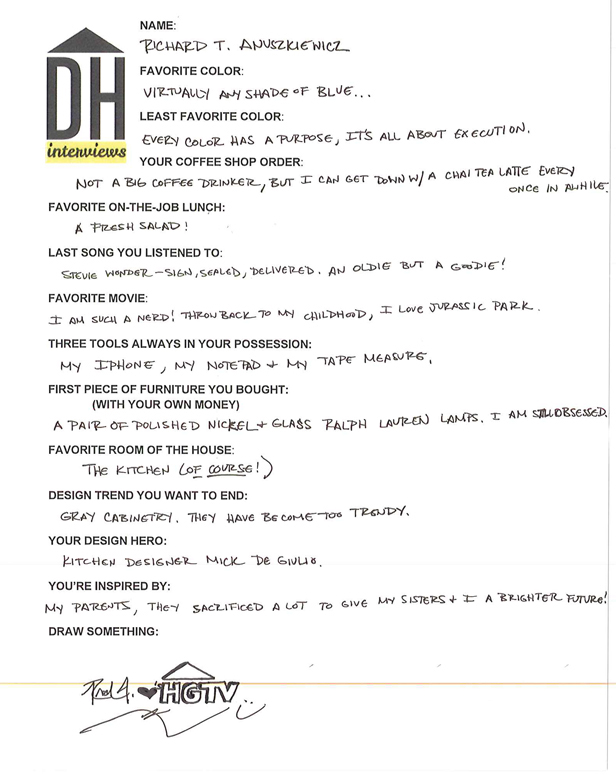 Richard, we love you, too! See more of his work on .