Pin This: 11 Fall Decor Ideas You'll Want to Try

This time of year (and all year, really), is full of fantastic fall craft and decorating ideas that even the most well-meaning pinner will never get the chance to complete. And for that reason, we've made the most important list you will read this season: the list of your favorite fall pins for actually-possible crafts, decor and even desserts. That's right, you can really accomplish this entire list, and you'll feel darn good once you do.
And once you've checked them out, don't forget to for even more fall fun. You know you want to!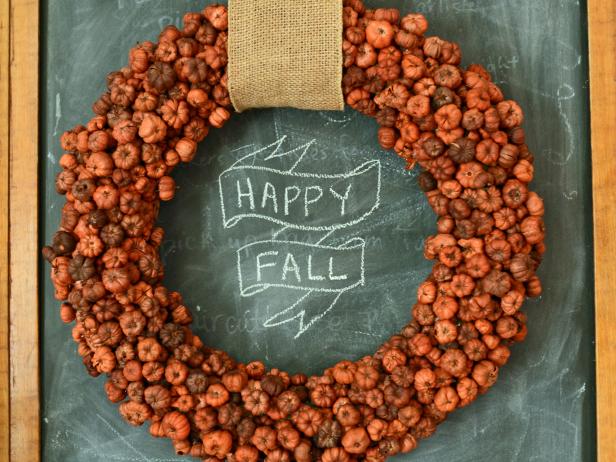 Mini Pumpkin Wreath Over Chalkboard
Instead of making a wreath with bulky plastic gourds, try using putka pods, which are natural dried seed pods that look exactly like tiny pumpkins. This wreath makes an elegant fall statement that can be displayed year after year.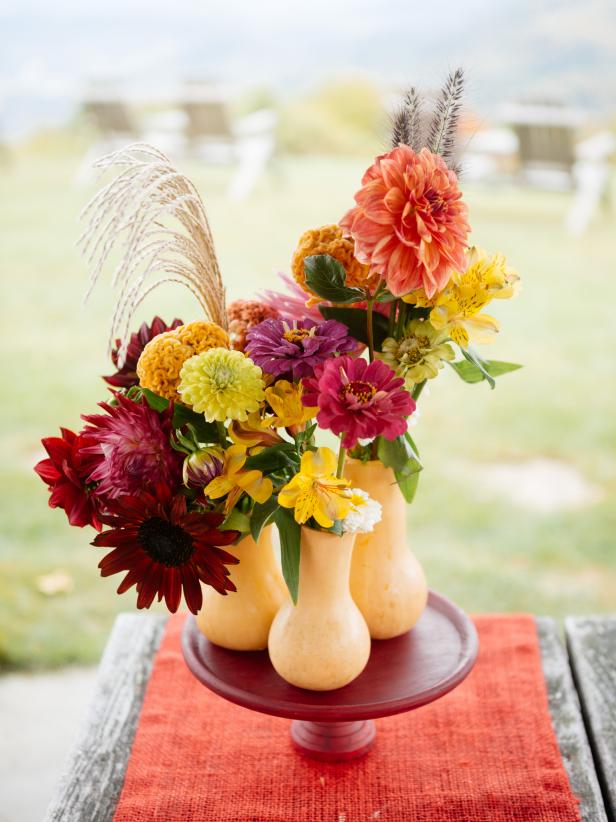 How to Turn a Butternut Squash into a Fall Centerpiece
In just a few minutes, you can hollow out a group of oblong butternut squash to make a non-traditional, affordable vessel for fall flowers.
Jason Kisner, Copyright 2013, Prefit/Scripps Networks, LLC. All Rights Reserved.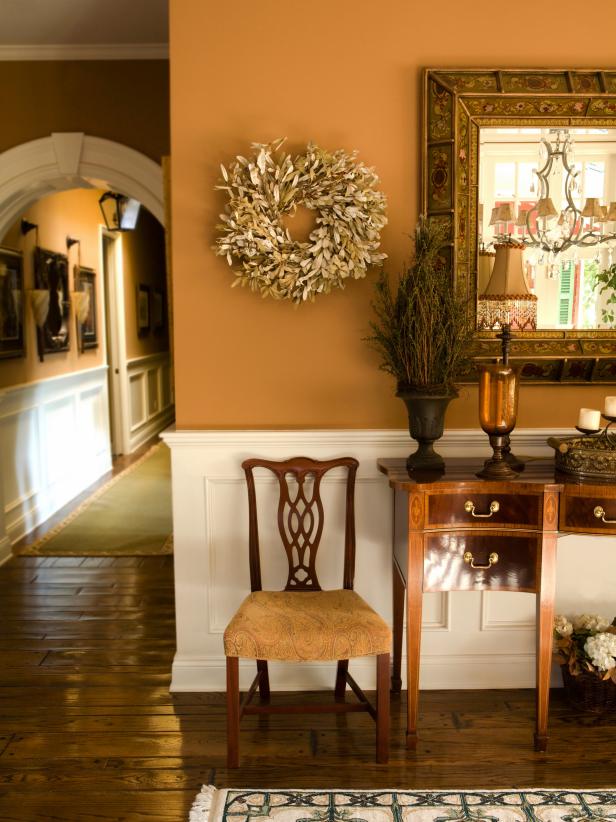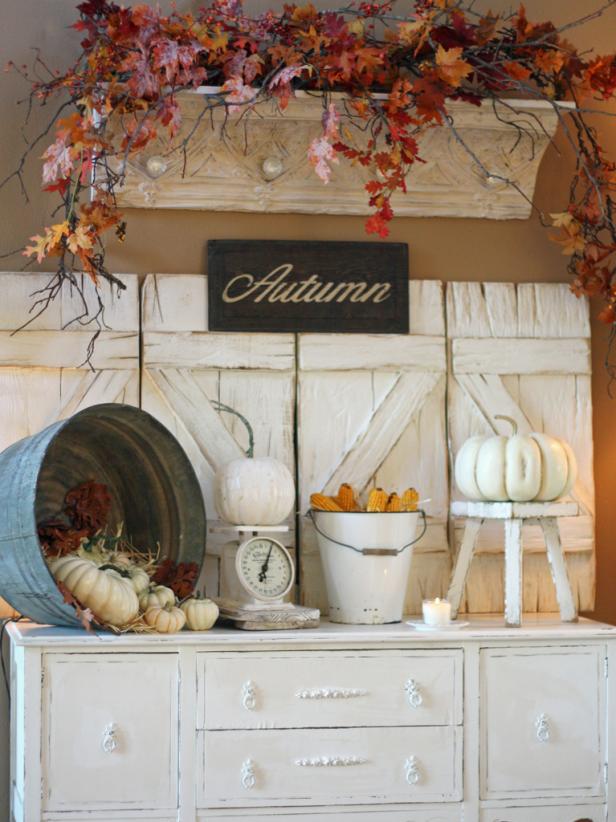 Autumn Vignette In White
Distressed shutters and shelves make great backdrops and ledges for faux fall leaves and other autumn-inspired decor. Design by Ruth Winans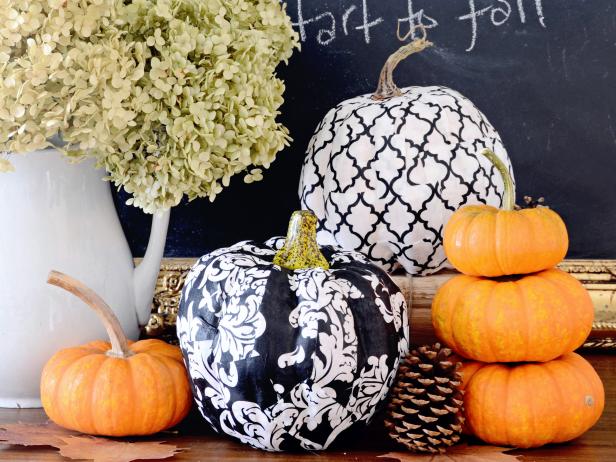 Thanksgiving Decoupage Pumpkins
Decoupage is back in a big way. Even the gourds are getting into it! These faux pumpkins covered in trendy fabric almost look good enough to showcase year round.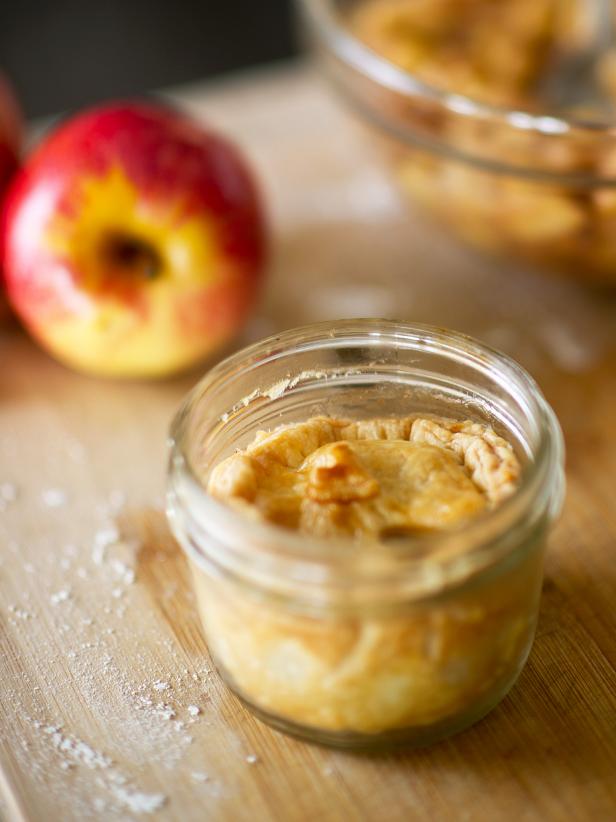 Apple Pie in a Jar
Give Thanksgiving guests an extra reason to give thanks by sending them home with their very own handheld treats. This apple pie-in-a-jar recipe is seasonal, simple and the just the right amount for satisfying a holiday sweet tooth. Get the recipe: http://prefit.info/handmade/how-to-make-pie-in-a-jar-party-favors/index.html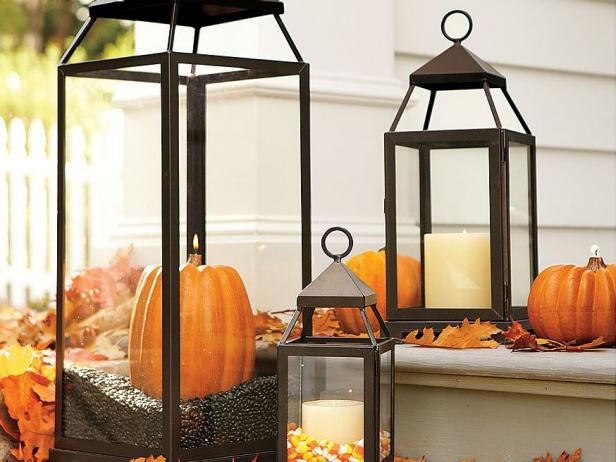 Hassle-Free Candle Design
Decorating with candles during the fall season is a hassle-free, budget-friendly way to show your spirit.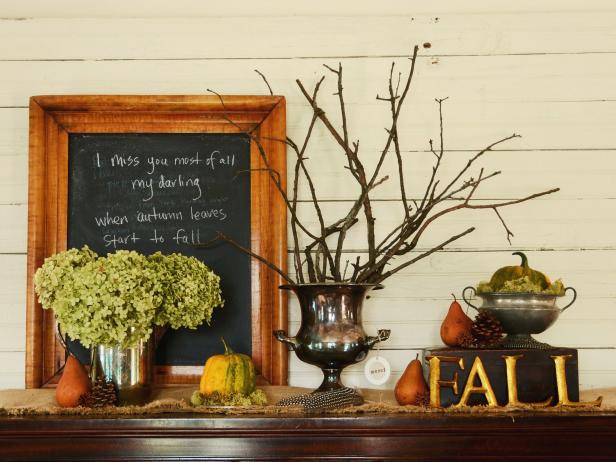 Entry Table With Fall Decor
Natural elements, like the warm tones of burnished wood, tarnished silver and a touch of gold, make this fall entry arrangement inviting and interesting. An antique beadboard door hung horizontally provides a rustic, primitive backdrop.
Mudroom Storage
This mudroom has plenty of storage for clothing and smaller items.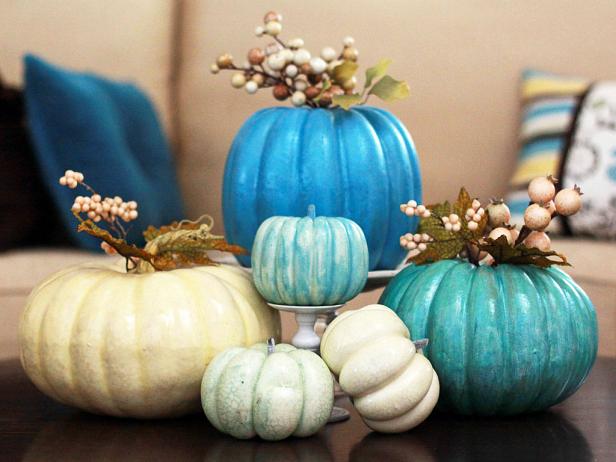 Blue Pumpkin Display
Unexpected colors and textures give this centrepiece a fresh look for fall.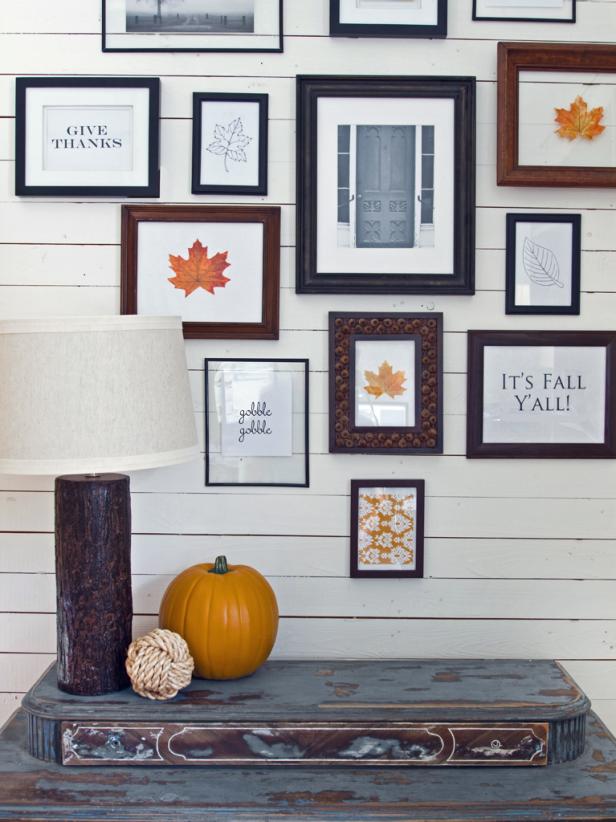 Fall-Themed Gallery Wall
Create a wall grouping with fall flair by framing fall leaves, autumn-colored paper and sentiments that celebrate the season. You can also add a temporary touch of fall to any flat-fronted frame by hot gluing acorn tops to its surface.