7 Apple Cider Cocktails Perfect for Crisp, Fall Days
Nothing beats a delicious seasonal sip.

If you're anything like me, the excitement of fall's arrival is nowhere near fading. In fact, it's growing by the day. The leaves are changing color, the breeze is brisk and I'm finally wearing boots and beanies again. The only thing missing is a delightful cup of apple cider (okay, and maybe an apple cider donut while we're at it).
But as delicious as apple cider is on its own, sometimes you need to take it up a notch and whip up a seasonal cocktail or two. Read on for seven different cocktails that feature apple cider front and center. May we suggest enjoying one while wearing your favorite flannel and sitting by the fire?
1. Cinnamon Apple Sangria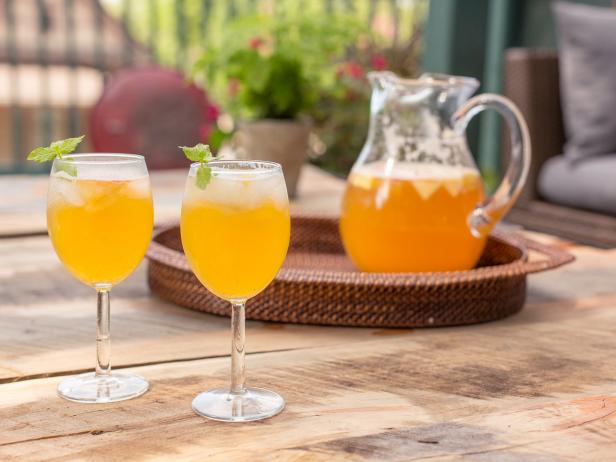 Cinnamon Apple Sangria Recipe
Welcome cool, crisp weather while you and your guests sip on this flavorful cinnamon apple sangria you can whip up in less than 10 minutes.
Most people see sangria as a strictly summer drink, but this version combines autumnal flavors like apple cider, cinnamon and brandy, making it perfect for chilly days.
2. Apple Cider Champagne Cocktails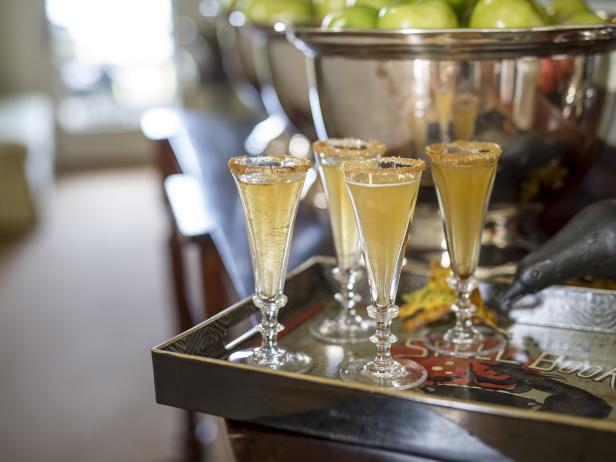 Champagne Cocktail
Don't forget the sugar and pumpkin spice rim on the Apple Cider Champagne Cocktail glasses. Fill up a tray and pass them around the room to save time in the kitchen.
Mark Fonville/Hortus Ltd.
I've always been a sucker for champagne cocktails, but give me one that also features apple cider, apple brandy and pumpkin pie spice, and I'm basically in heaven.
3. Caramel Apple Pie Cocktail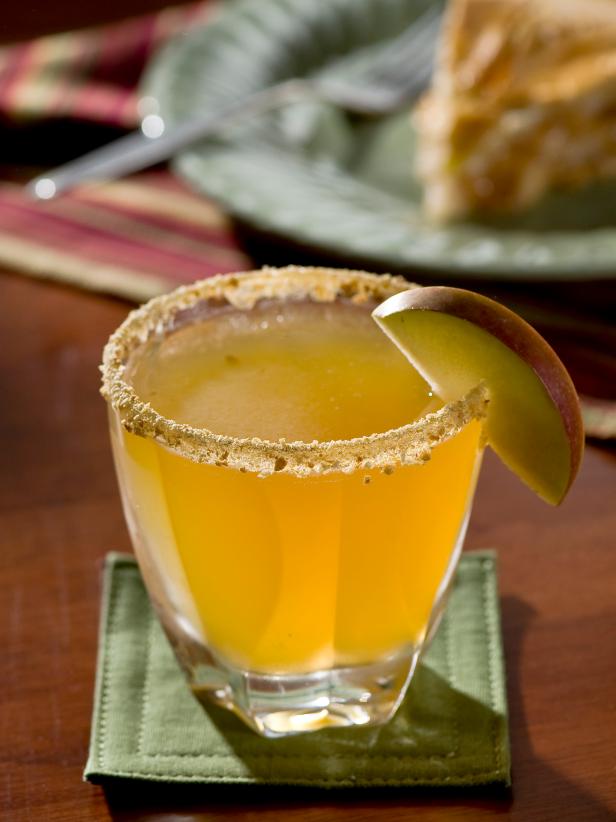 Caramel Apple Pie Cocktail
This festive holiday cocktail draws inspiration from decadent caramel-apple pie.
Caramel apples and apple pie are two of the most beloved fall desserts — and for good reason. This cocktail recreates those flavors with a potent combination of apple cider, vodka or tequila and botterscotch schnapps.
4. Spiked Apple Cider Cocktail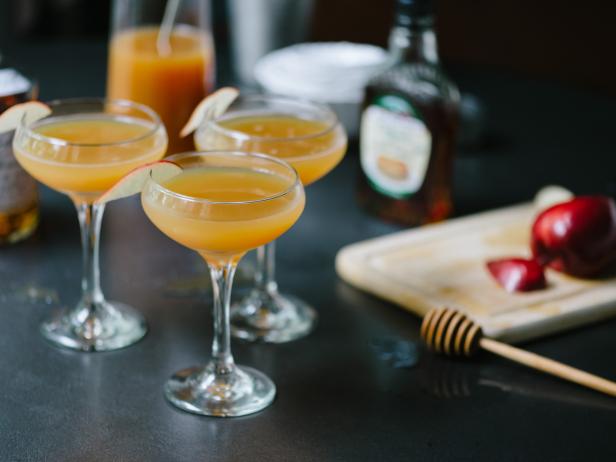 Apple Cider and Brandy Cocktail
The inclusion of maple syrup adds an extra dose of seasonal sweetness to this spiked apple cider.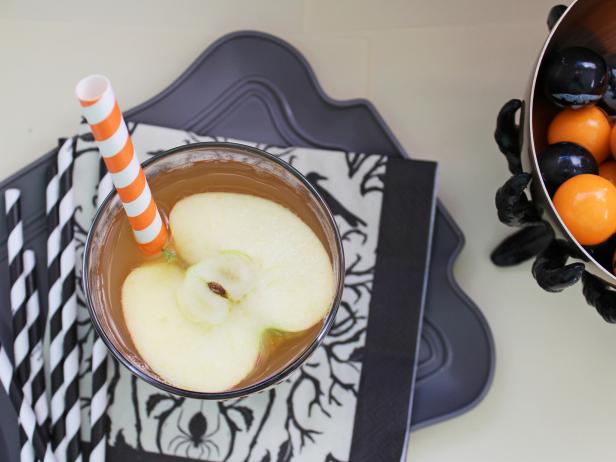 When it comes to fall flavors, pumpkin and apple are always in a battle for the top spot. Luckily, this punch brings apple cider and apples together with pumpkin pie spice and actual pumpkin in perfect harmony. The white wine doesn't hurt either.
6. Hot Apple-Ginger Toddy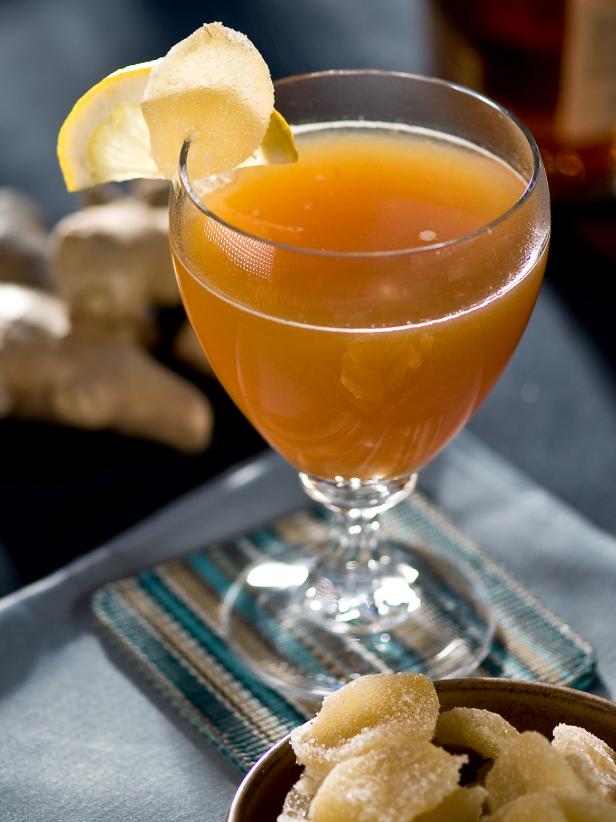 Sip On a Hot Apple-Ginger Toddy Cocktail
Apple cider, bourbon and candied ginger combine to create a flavorful twist on the classic hot toddy.
Confession: My absolute favorite fall drink is a hot toddy. It's simple, warm and so delicious. But this year, I'll be adding this variation, which features ginger-infused apple cider, to my repetoire.
7. Bourbon + Honey Cider Cocktail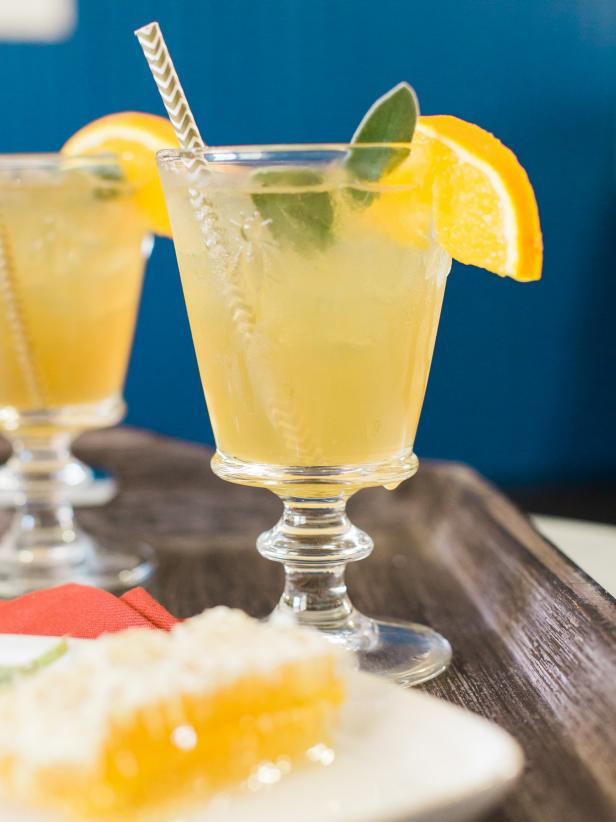 How to Make a Bourbon Honey Cider Cocktail
You and your guests won't mind ushering in fall's crisp weather with this oh-so-sippable Honeybear Cider Cocktail in hand.
Flynnside Out Productions
Bourbon, apple cider, honey, orange, sage. What more could you want out of an autumnal drink?