10 Essential Fall Gardening Tasks to Do Right Now (You'll Be So Glad You Did)
Tackle this list of fall gardening chores, then get back to that hot toddy. You deserve it!

While it might seem like fall and winter are your chance to cozy up with a hot toddy in front of the fireplace and ignore the garden, there are actually lots of things you can do now that will be valuable come spring. I've come up with a hit list of things, both fun and easy and others admittedly a little ho-hum, you can do to prep your yard and garden for winter. When you're done, you have my wholehearted support in getting back to that toddy: you deserve it!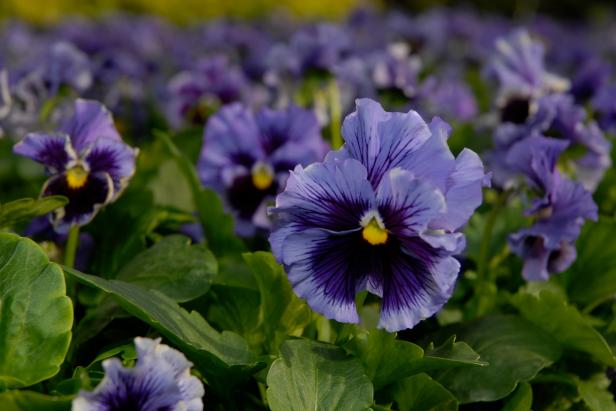 Purple Pansy
Matrix pansy (Viola x wittrockiana) opens large flowers that stand up to frost.
Get Something Colorful in the Ground
Nothing beats the winter blues like bright, perky flowers and interesting texture to spruce up an otherwise brown and uneventful fall and winter garden. Some options to try are violas, pansies, asters, garden mums, 'Autumn Joy' sedum, sweet alyssum and ornamental cabbage and kale. A big garden trend is combining ornamentals and edibles, so feel free to go crazy and mix in some pretty edible Lacinato or Red Russian kale or rhubarb next to your fall annuals.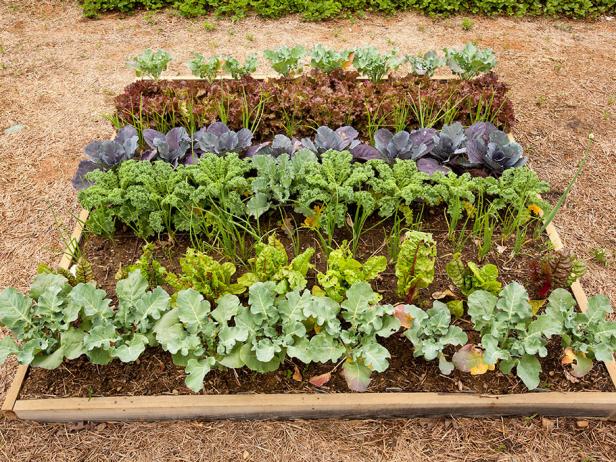 Small Raised Garden Bed With Cool-Season Vegetable
A raised garden bed is filled with cool-season vegetables, including (from front) broccoli, Swiss chard, onions, kale, purple cabbage and red lettuce.
Jane Colclasure/P. Allen Smith
Don't stop vegetable gardening just because it's cold out. There are plenty of lettuces and greens that will mature quickly, before intense winter cold sets in (and some even taste better with a touch of frost, like kale). Try planting lettuces, turnips, mustard greens, collards and kale and be sure to mix a rich compost into your vegetable garden to give those edibles a good head start. In very cold regions, frost blankets can protect lettuces and tender greens even into colder weather.
Alternatively, if you don't want to plant edibles, consider planting a cover crop (winter rye, field peas, clover) in your vegetable beds to enrich the soil over the winter.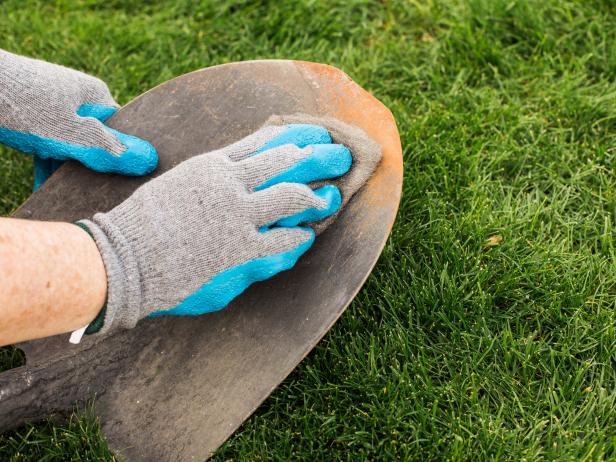 How to Clean Garden Tools
Step 2- Remove Rust If your tools have a bit of rust, give those areas a scrub with steel wool or another abrasive material.
Treat your tools well and they will last far longer. Before you tuck them away for the winter, wash off crusted dirt and chemicals, to prevent rusting. Sharpen and oil your tools, adding linseed oil to wooden handles to prevent cracking. Other tool maintenance ideas:
Drain gasoline from power tools and make sure air filters are clean before storing.
Drain gasoline from your mower, change the oil, grease the engine and change the spark plug if it needs it.
Drain your rain barrel.
Change the oil in your rototiller and sharpen the tines.
Clean and degrease your grill.
Plant Spring-Blooming Bulbs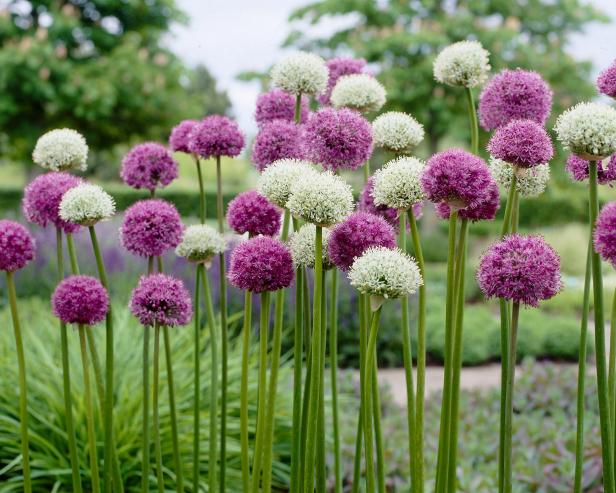 The Allium Family
Easy to grow alliums are perennials, and they're related to chives, shallots and onions. If deer, voles, rabbits or other animals browse in your garden, you'll find they usually leave these bulbs alone. Plant alliums in the fall, in well-drained soil, giving them plenty of sun.
When nighttime temperatures are in the 40- to 50-degree range, it's time to plant pretty bulbs to guarantee a gorgeous spring show: alliums (we like 'Gladiator' and 'Drumstick'), tulips, daffodils and crocus are all great to get in the ground right now. Just remember to mulch after planting.
Get Houseplants Ready for Indoors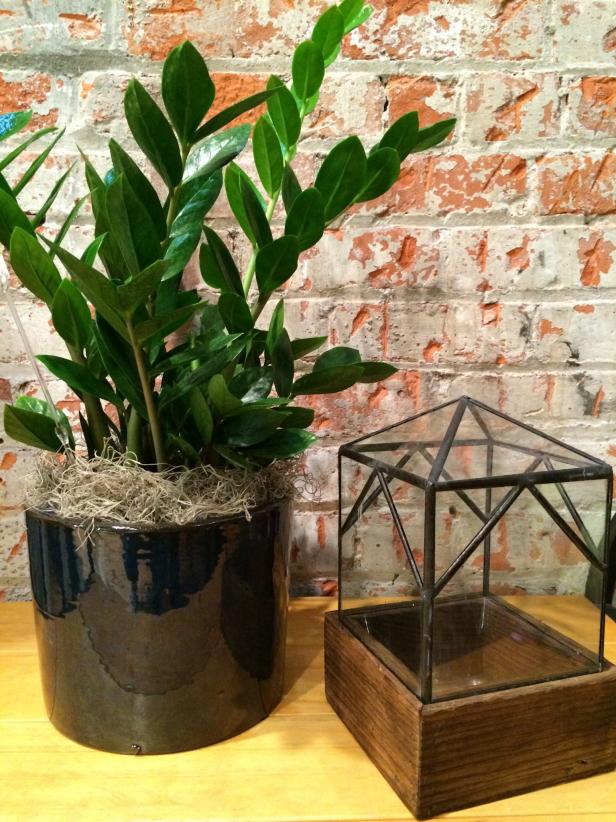 Houseplant on Table in Front of Brick Wall
A ZZ plant (official name Zamioculcas zamiifolia) is an easy-going, dependable house plant. ZZ, with its thick upright stems and dark-green glossy leaves, accents a room and tolerates low light.
Flush pests from potted plant soil by watering several minutes apart outside. Clean up dead leaves and other damaged bits. Spray your plants with insecticidal soap a few days before moving them inside to also give pests the boot. Mulch your plants too, to keep them neat indoors. You might want to consider re-potting any houseplants that have grown in size, upsizing to a larger pot and giving them fresh soil while you're at it.
Get Foundation Plants in the Ground
Shrubs, perennials and trees do well when planted in the fall, just remember you still need to regularly water them to give them a good start. Shrubs also provide great habitats and food for birds over the cold winter. Find out what to plant to keep birds happy here.
Now is also a good time to relocate existing shrubs if they aren't working for you in their present digs.
It's Not Just About Raking Those Leaves: It's What You Do With Them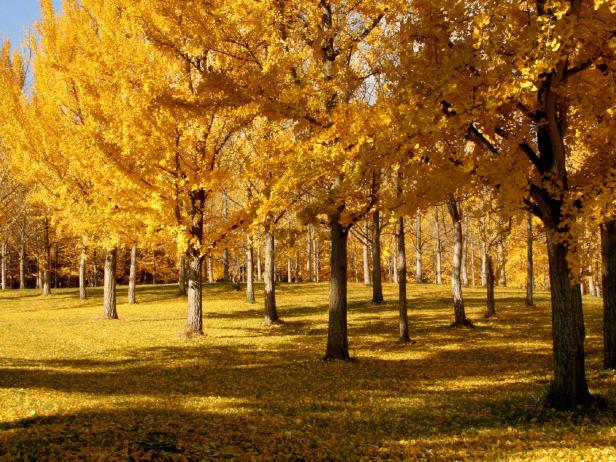 Gingko Trees With Fall Color
Take advantage of warm and sunny fall afternoons to discover trees with outstanding fall color at a local arboretum or botanic garden. A local arboretum is an ideal place to learn what a tree's mature form and size is in your region. This golden scene is from a grove of 300 gingko trees at Blandy Experimental Farm in Boyce, Virginia, which is part of the State Arboretum of Virginia.
State Arboretum of Virginia
It's bad to leave piles of leaves on the ground because they can harbor plant diseases and pests and harm lawn grass. A leaf blower with a vacuum and mulching feature can be a great way to shred leaves for either composting or mulching your garden beds. Mulching lawn mowers with a bag attachment to catch the leaves are also a great way to create low-cost garden mulch. And if you don't have one already, consider starting a compost pile this fall for those piles of leaves. While you're at it, reseed bare patches in your lawn once those leaves are gone.

Fall and Winter Lawn Care
05:57
In cool weather, perhaps more than ever, the lawn needs your attention.
Super Easy Garden Task: Go Shopping!
Fall is a great time to hit up the end-of-season sales when patio furniture and garden equipment is being reduced to clear up space for new merchandise.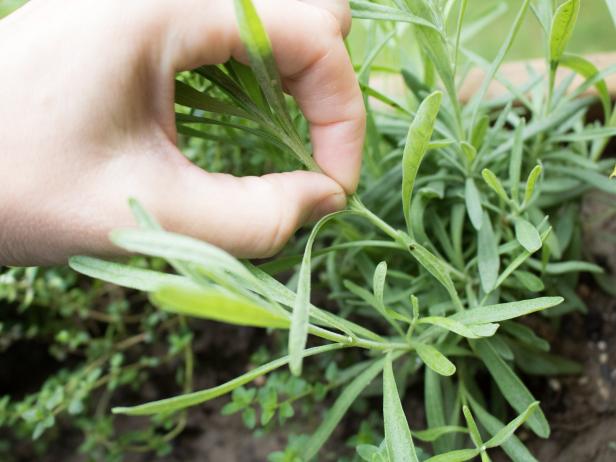 How to Cut Herbs So They Keep Growing
Trimming and pruning is important to the health of your herb garden.
Fallen fruits and veggies harbor pests and diseases, so clear out all of your rotten tomato remnants and other edible debris. Just remember not to compost diseased plants if you have some in your veggie garden: they can ruin your next harvest. Other key clean-up tasks:
Cut back perennials.
Mulch beds to protect and help plants retain water in the months ahead.
Continue to weed your garden, even when temperatures drop.
Pruning deciduous trees is also a great fall garden task because with leaves gone you can easily see the shape of the tree and know best how to prune. Just don't prune flowering trees like crape myrtle, peach, cherry or plums, which should be pruned near their bloom time.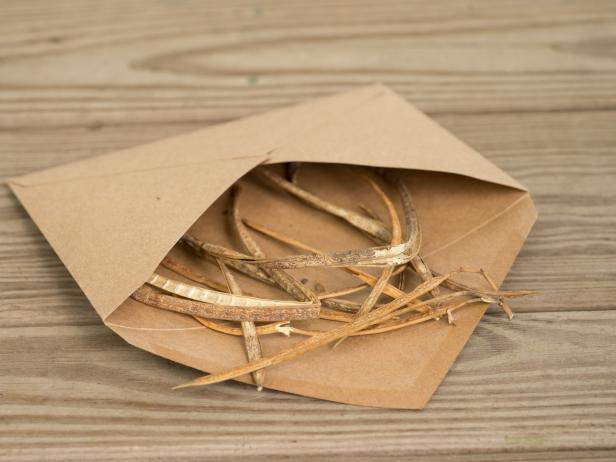 Saving Legume Pods and Seeds
Beans and other legume pods will twist, dry, crack and expel seeds. Let them dry first to harvest and save the seeds.
Be a clever, frugal gardener and save seeds to grow more plants next year. Gather seeds from spent plants and place them in paper envelopes or paper bags (or go homestead-elegant, and store them in apothecary jars as seen here. Just make sure the seeds are completely dry before storing) and make sure you label them so you know what you have come spring. Get tips for saving seeds .

Spring Seed-Starting Kit
01:04
Who wouldn't love to get a winter gift that contains the promise of spring?