8 Gorgeous Sites From the Epcot International Flower and Garden Festival
It's our favorite time of year to visit the park.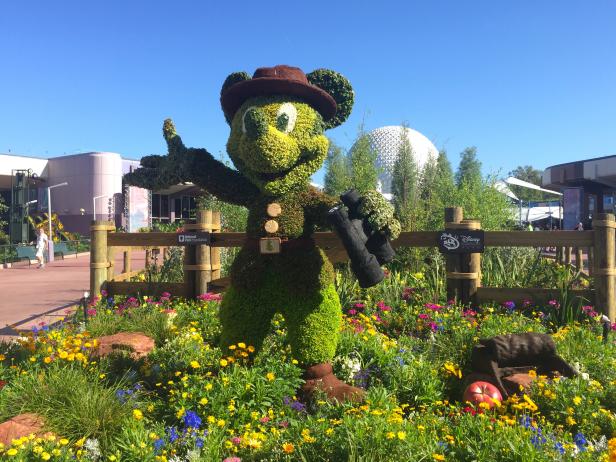 Mickey Mouse Topiary
A Mickey Mouse topiary greets visitors to Epcot's International Flower and Garden Festival.
There's no bad time to visit Walt Disney World, but at Prefit we definitely geek out on the International Flower and Garden Festival at Epcot. Popular Disney characters come to live throughout the park with giant topiaries made of only flowers, grasses and other plants. Here are our favorite displays from the show this year.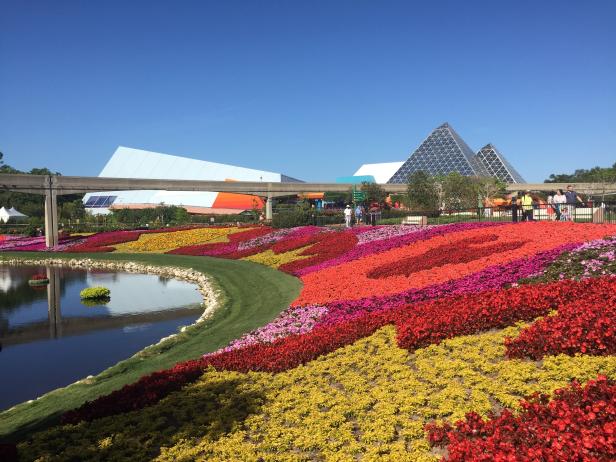 Mickey Flower Bank
The bank by Epcot's lake features a hidden flower Mickey.
There's so much attention to detail, and no opportunity to display flora is overlooked. Just look at these tiny flower islands in the lake between Future World and World Showcase. Tiny. Flower. Islands.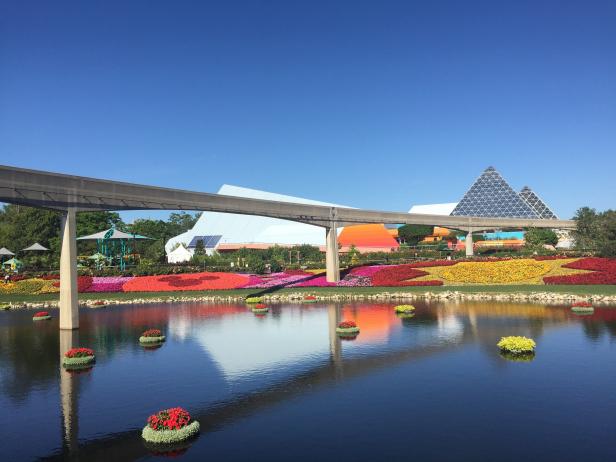 Flower Islands
The lake between Epcot's Future World and World Showcase features tiny flower islands.
The real showstopper this year was the butterfly garden.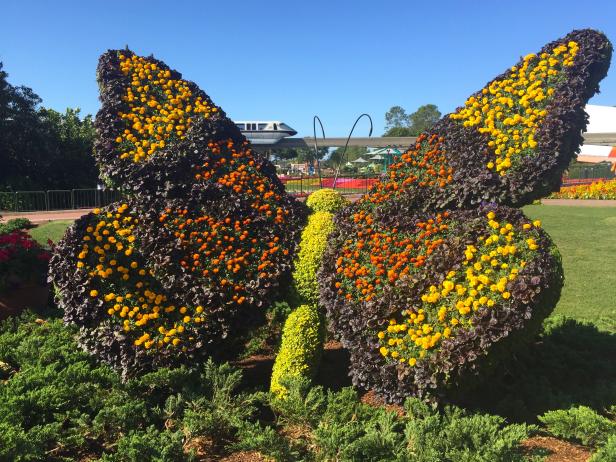 Lightning McQueen
This fast speedster rolls right into action! He is covered in green creeping fig as creeping Jenny forms the lightning bolts on the doors. The windows are created with reindeer moss and the tires from palm fiber. Making the frames for these topiaries typically takes months. Once ready they are stuffed and planted in about three weeks though Lightning McQueen only took a week.
Bambi and Friends
This woodland scene can be found in Epcot's Canada. Character artists sculpt the characters' heads and then they are treated to look like moss. This same artist also oversees the making the topiary frames. Bambi, Thumper and Flower are surrounded by plantings that include fox glove, delphiniums and poppies.
Cogsworth and Lumiere
In the garden immediately behind Belle and Beast we discover these two favorites from Beauty and the Beast. They come to life in a bed of dianthus. When not in the gardens, all the topiaries of Epcot live in their very own designated greenhouse.
Clusters of fuschia pentas, Gerbera daisies and geraniums set the stage for some of the most beautiful butterfly species we've ever seen.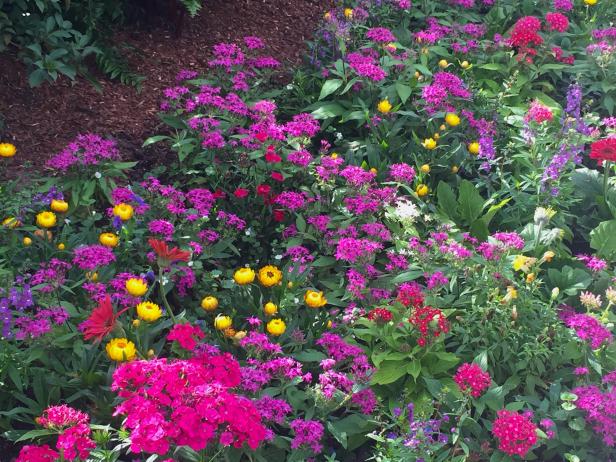 Butterfly Garden Flowers
The butterfly garden at the Epcot Flower and Garden Festival featured clusters of magenta pentas and Gerbera daisies.
All hail the Queen Butterfly!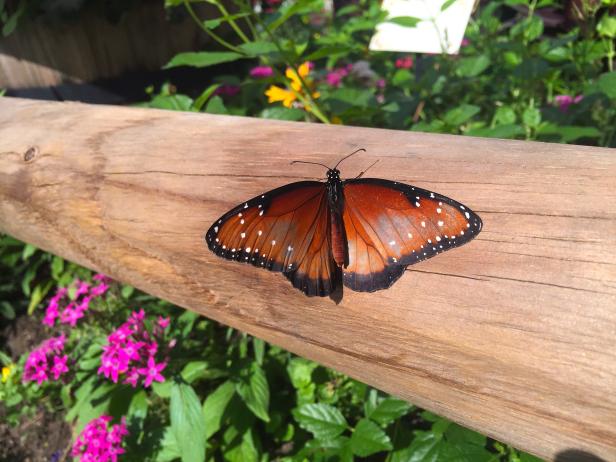 Queen Butterfly
This Queen Butterfly was spotted in the butterfly garden at Epcot's Flower and Garden Festival.
Hey there, Common Buckeye.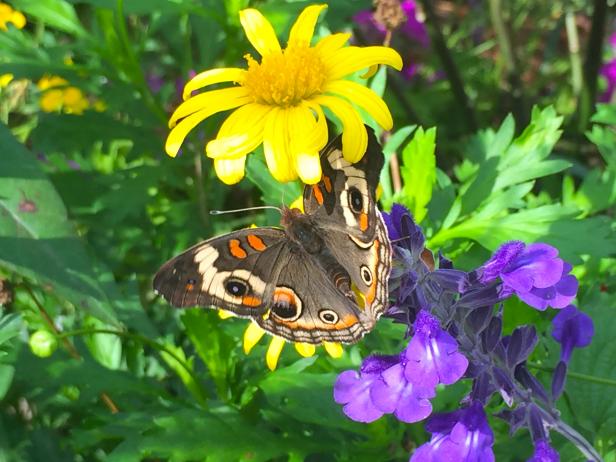 Common Buckeye Butterfly
This Common Buckeye Butterfly was spotted at the Epcot Flower and Garden Festival.
And this beauty is a White Peacock Butterfly.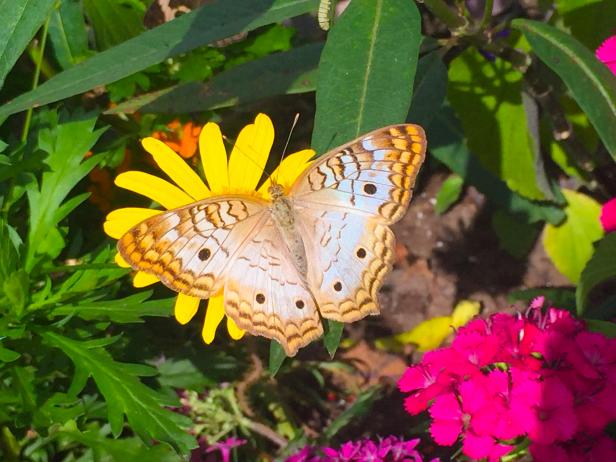 White Peacock Butterfly
This White Peacock Butterfly was spotted at the Epcot Flower and Garden Festival.
Bring the Magic to Your Garden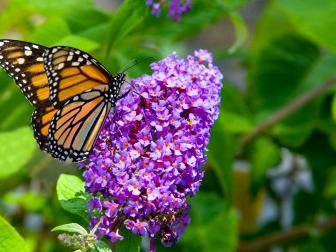 Create your own butterfly garden with these nectar-rich flowers.