16 Times Prefit and DIY Network Stars Looked Totally in Love
Valentine's Day is here, and that means it's time for some heart-melting moments from our favorite hosts.

It's that time of year again! February 14th is around the corner, which means love is in the air...and on the minds of our Prefit hosts. In honor of Valentine's Day, we've rounded up a few perfectly precious moments from some stars who are definitely feelin' the love.
Instagram user @joannagaines
Kicking off our romantic roundup is none other than the stars of Fixer Upper. What's not to love about these two? Not only are Chip and Joanna a cute couple, but they're also not afraid to be outrageously wacky with each other. One thing is for sure: this relationship is far from a fixer upper (sorry, couldn't resist!)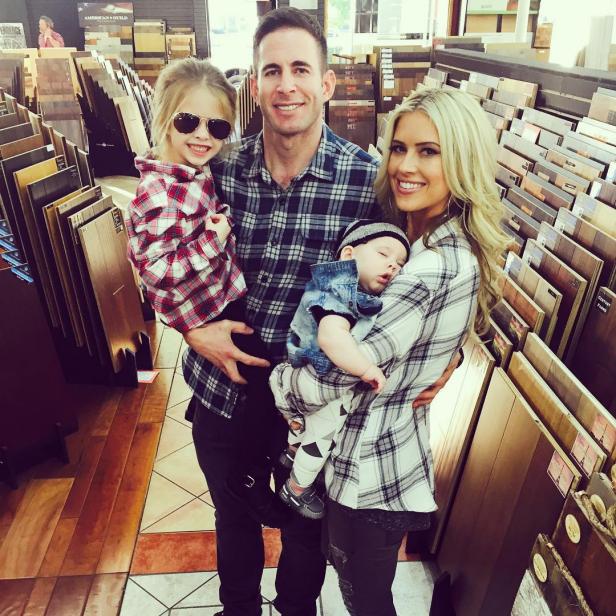 Let's face it, the El Moussas undeniably have the picture-perfect family. Especially when Christina, Tarek and the kids are decked out in matching flannels (in a hardware store shopping for Flip or Flop no less!)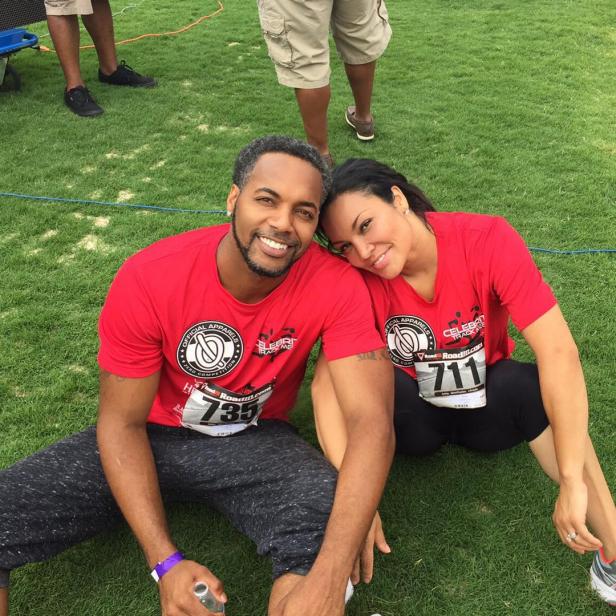 Instagram user @egyptsherrod
The host of Flipping Virgins and Property Virgins knows that running is (slightly) more fun with you do it with the one you love. Egypt and husband Mike clean up pretty nice, too. Lookin' good!
Instagram user @egyptsherrod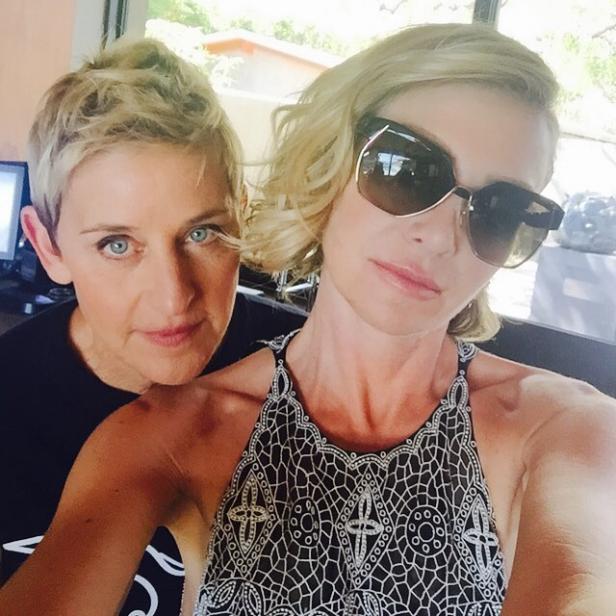 Instagram user @theellenshow
Talk about #RelationshipGoals: The Ellen's Design Challenge namesake and wife Portia strike the the perfect balance of adorable and ridiculously cool. This selfie just says it all.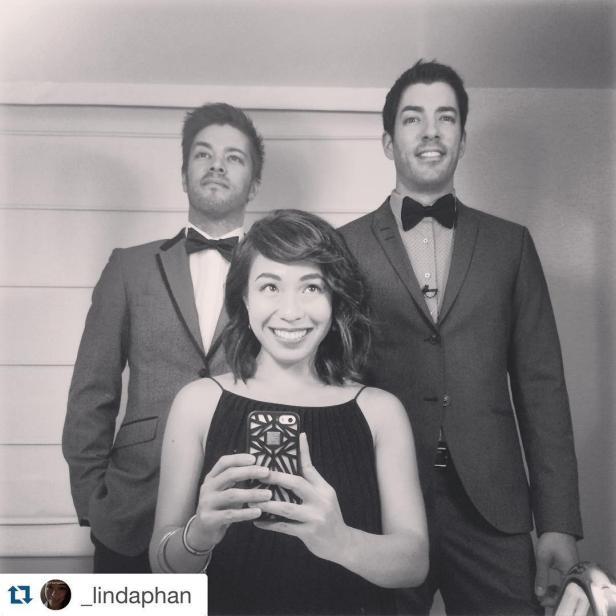 Instagram user @mrdrewscott
When Property Brothers star Drew isn't renovating homes with his brother, he's spending time with his beautiful girlfriend Linda. Whether they're headed to the Emmys or letting out their inner kids at Disneyland, these two clearly know how to make each other happy.
Instagram user @mrdrewscott
Instagram user @mrsilverscott
Drew may have Linda, but Jonathan has a couple true loves of his own. Just look at how much he adores his precious pups Gracie and Stewie! Now that's some #UnconditionalLove.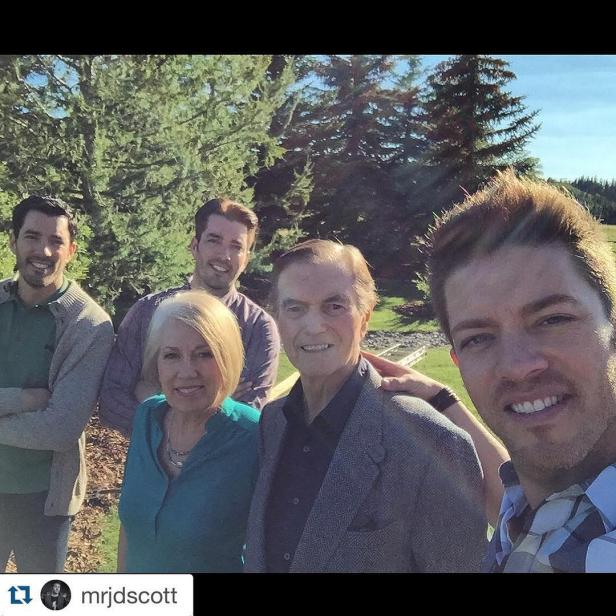 Instagram user @mrsilverscott
Speaking of the Scott family, let's pause for a minute and enjoy this sweet family photo of the twins, brother JD and their parents. In the words of Jonathan: "It's impossible for me to spend too much time with these people." Aw, shucks.
Instagram user @scottmcgillivray
From their first date (10 years ago!) to modern-day shark selfies with their daughters Myah and Layla, Income Property star Scott and his wife Sabrina have certainly shared some wonderful (and silly) memories. Time sure flies when you're in love and having fun!
Instagram user @scottmcgillivray
Instagram user @joshtemple
Prefit and DIY Network Host Josh Temple and his lovely wife Liza smile for the camera after a fun night on the town. After all, if you don't take a cute couple selfie after a date night in NYC, did it really happen?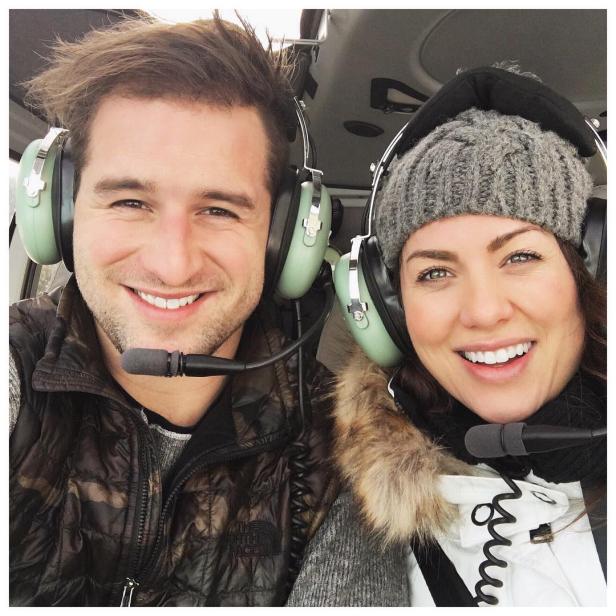 Instagram user @jillianharris
Love is literally in the air as Love It or List It, Too's Jillian Harris and her boyfriend Justin adventure through the clouds via helicopter.
Instagram user @toddtalbot
Do you wanna build a snowman? Jillian's co-host Todd Talbot, his wife Rebecca, and their two adorable children certainly do. Here, the Talbot family makes some magical holiday memories knee-deep in fresh snow. And it seems safe to say, they love it!
Heart Melting in 3,2,1...
Instagram user @danfaires
If this picture of DanMade host Dan Faires and his family doesn't melt your heart, then we don't know what will.
Instagram user @emilyhenderson
Love appears to be radiating off of Prefit designer Emily Henderson and her beautiful family as they celebrate her son Charlie's second birthday.