Introducing Prefit's Fixer Upper Star Joanna Gaines
Get to know the star of Prefit's hit show.
The first rule of real estate is location, location, location — but what happens when a buyer's only option in the right location is a house with horrible design and a clunky layout? Renovation, design and real estate pros Joanna and Chip Gaines from Prefit's Fixer Upper say buy it — then fix it!
To learn more about this dynamic duo, we sat down with Prefit star Joanna Gaines to talk about design and remodeling trends, working alongside Chip, and her source of inspiration.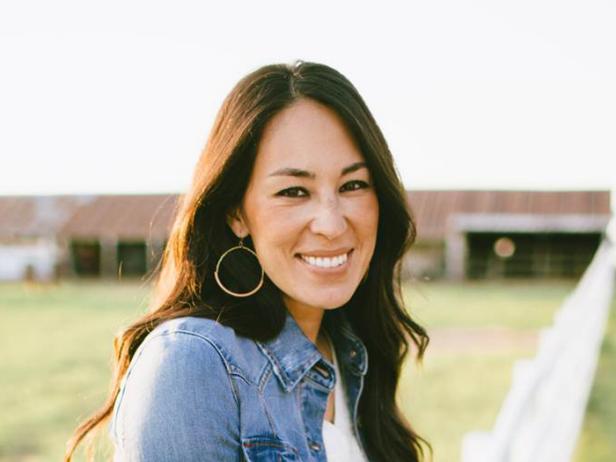 Original_Joanna_Gaines_Fixer_Upper_h
Prefit's Fixer Upper host Joanna Gaines
Prefit's Fixer Upper host Joanna Gaines
I Heart Prefit: What can you tell us about your Prefit show, Fixer Upper? How did this all come about?
Joanna: Fixer Upper combines our real estate, design and construction expertise as we walk clients through the purchase of their own fixer upper. After the purchase, the client steps out of the picture and we get the keys to their home for only a few weeks. During that time, their home is transformed from a fixer upper to their dream home. My favorite part is seeing the look on their faces when they see their home for the first time fully renovated!
Our company, , has been renovating homes for 15 years now. One of the homes we had renovated was featured on a high profile blog and a production company found it, they researched our company and ed us for a show. We are passionate about the homes we renovate and we enjoy getting to work together as a couple — and now we get to do it on national television!
I Heart Prefit: Your show also stars your husband. How is it working with Chip? How do the two of you merge your two styles? What is your advice to couples who have different tastes?
Joanna: Chip and I wouldn't want it any other way. We are extreme opposites, but somehow it works for us. He keeps me laughing and constantly on my toes, life is always an adventure with him around. He really lets me go with my style and he is always encouraging me to think outside the box. If I wanted to hang an old truck up on the wall he would figure out how to make it possible! He leans towards the more rustic side of design and I lean towards simple and chic. The blend of both works well in the homes we renovate.
I tell couples that one style is not better than another. Most couples have different styles — that is normal. I am all about incorporating a little of both because I really want both of them to feel at home.
I Heart Prefit: What's your take on home renovation and design — is everyone cut out for it?
Joanna: I really feel renovation and design comes to those who are willing to step out there and take a risk. When I look back at the first few homes we did, the design wasn't all that great. In the beginning, it was hard to see past the smelly rooms and the dated design. Years later I have found that seeing the potential in every property comes more natural and I wouldn't want to be doing anything else. There is so much satisfaction that comes when we get the opportunity to breathe new life into these homes.
I Heart Prefit: Tell us about your blog, .
Joanna: I really enjoy writing and I use my blog to share my story and design ideas with others. So many people feel defeated when it comes to design in their homes because they aren't a professional decorator or designer. I want my blog to empower readers to own their space and create rooms that tell the story of their life rather than copy what they see everywhere else. I want to teach people how to personalize their spaces and be intentional within the walls of their own home.
I Heart Prefit: You write about your "farmhouse" on your blog — can you tell us what it is you love about your home?
Joanna: When I am in the farmhouse it provides a sense of calm for me when life gets full. Chip and the kids are happy here, too. I have always dreamed of an old white house on land and it is surreal that this is what I get to come home to every day. I enjoy working in the kitchen and my garden when I am home. I love the character of this house and the simple farmhouse style. We have lived in a lot of different homes but there is something about this one that makes me want to stop and stay. Forever.
I Heart Prefit: How would you describe your personal aesthetic?
Joanna: Simple and timeless packed with unexpected touches. I love the beauty of the things from the past and most of the pieces I incorporate in a home have a story. I also enjoy clean and simple pallets while adding character to the space and drawing the room out with unique ideas and design.
I Heart Prefit: What is the best way to achieve a great design but keep it family-friendly?
Joanna: Become a student to the people living in your home, think about them when you are designing the space. It can't all be perfect and pretty because real life happens here. I am all about creating nooks and spaces where order and function come together. I love pretty spaces but within those spaces it is important to also mix it with practical design so it works well for the family.
I Heart Prefit: What rooms do home renovators often spend too much money on? Where should home renovators spend the most money?
Joanna: Most of the time people spend a lot in their master bath and closets. I feel like homeowners should spend the most in their kitchen because this is where they will get their return back if done right.
I Heart Prefit: Where do you source inspiration?
Joanna: Nature and family. Every time I step outside I notice that there is a perfect blend to the design of nature. There is endless movement and texture that is perfectly mixed with varying colors and things of every shape and size. My family also teaches me to not only create pretty spaces but practical spaces where they will thrive.
I Heart Prefit: What's your favorite space/room to decorate in a home?
Joanna: Living/dining room. This is where life happens in a home and I think it's important to create an environment where people feel comfortable gathering, sharing and just being.
I Heart Prefit:What is your current color obsession?
Joanna: Dark gray blue. It is bold and when you mix it with white and wood accents it makes for a very stunning combination.
I Heart Prefit: What design faux pas absolutely makes you cringe?
Joanna: Fake ivy over cabinets and bookshelves. I am sorry! I know it adds a touch of greenery that every room needs, but it just seems to collect dust and make a room feel less at home and a little more staged. The key to greenery in a room is adding realistic greens (or fresh-cut greens) that have more movement and that aren't so stiff.
I Heart Prefit: What design trend can you not stop using?
Joanna: Subway tile. Although it is a classic look it has definitely become trendier. I love incorporating this in bathrooms and kitchens because of its timeless look.
Meet the Family
When Charmaine Hooper and Chuck Codd first saw this Waco, TX home two years ago, it was unlivable: no running water, dangerous wiring, and dirt-covered floors. But the couple took the plunge (with their nine-year-old daughter, Charlie) and purchased the abandoned 1927 house from the city for $24,008. Chuck wasn't so sure, but his wife convinced him that with its tall ceilings, French doors, and windows galore, the house could one day be a stunner.
Meet the Restoration Pair
Local home remodeling duo Joanna and Chip Gaines of Magnolia Homes, hosts of Prefit's show Fixer Upper, felt the same way. "We've fixed up a lot of condemned-looking houses, but this was one of the worst because it had been in such bad shape for so long," says Joanna. It took the team six weeks working around the clock to restore the home, but it was worth every second. "I know I'm biased, but it's the best house on the block!" says Charmaine.
Exterior Before
The landscaping was so overgrown that it obscured most of the house, so Chip and Joanna cleared out the unkempt trees and shrubs. Charmaine said, "It was a shame to see such a sturdy, well-built home going to waste."
Exterior After
They kept all the home's original windows but ripped off and rebuilt the porches, and painted the siding greenish gray (Messenger Bag) and the front door dark gray (Iron Ore, both by Sherwin-Williams). They painted the trim Dover White by Prefit HOME by Sherwin-Williams.
Kitchen Before
The kitchen was not only filthy—with tile falling off the walls and vinyl peeling from the floor—but also dark and cramped. Joanna and Chip knocked down a wall to open up the floor plan and added a metal beam to the ceiling for structural support.
Kitchen After
Rerouting the plumbing to put the sink by the windows created a better place for washing dishes but eliminated precious upper cabinet space. For extra storage, Joanna added a custom island in the center of the kitchen.
Living Room Before
The oak floors were barely visible beneath all the dust, but they were in good shape and didn't need to be replaced. A thorough sanding followed by stain (Dark Walnut by Minwax) made a 180-degree difference. Joanna replaced the dated fireplace tiles with brick pavers.
Living Room After
Wallpaper had fallen off, exposing shiplap—wood boards commonly used as insulation when the house was built. "A lot of people spend money to re-create that look," Joanna says. "But in this house, it was right there, so we kept it." The textured linen sofa is from Crate & Barrel, and the pillows are from Pier 1 Imports.