The Best Online Shopping Sites for Your Home
Overwhelmed by the bazillions of shopping sites online? Prefit Magazine narrowed them down into a super-selective list to help make decorating easier than ever.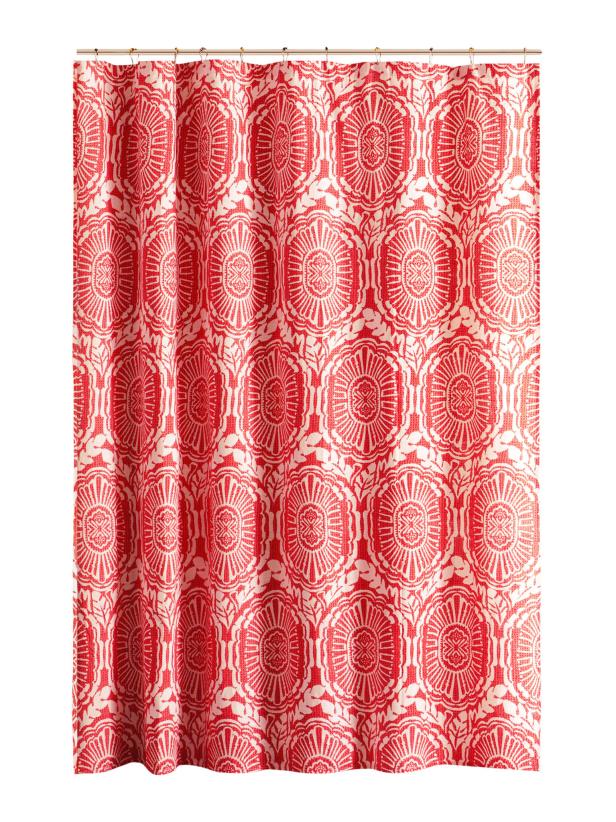 RX-HGMAG024_Shopping-Sites-044-a-3x4
Cozumel cotton shower curtain, $50, echodesign.com
Courtesy of the manufacturer
Cozumel cotton shower curtain, $50, echodesign.com

Bathroom Accessories

Pretty, sophisticated patterns-think Indian-inspired paisleys and animal prints-abound on everything from towels to toothbrush holders.

With its wide range of colors and prints, this site has everything you need to pep up your bath. Check out the shower curtains-they'll make your tub a showstopper.
The destination for interesting storage options and quirky accessories, including cotton ball canisters shaped like bunnies and drain catchers that resemble starfish.
Bedding

Dreaming of organic cotton linens that don't look boring? Click here for richly colored, supersoft duvet covers, sheets, and coverlets, all made with natural fibers and dyes.

This company comes out with fresh high-end bedding designs every month, starting at $99-so there's always a new embroidered sheet set or cable-knit throw to tempt your wallet.
Bedding basics in classic dots and stripes are this site's bread and butter. But they also sell imaginative sheet sets for kids-check out the ones with glow-in-the-dark patterns!

For those who take sleep seriously, this site offers custom comforters and pillows-you pick the fill, density (warmth level), color, and size. If that's not personalized enough, they also monogram.

Chairs

Although this site sells a huge range of designs-from Louis XVI styles to club chairs-its real draw is the vast assortment of upholstery fabrics, available in nearly every color and pattern imaginable.
"Design Within Reach delivers on high-end contemporary furniture. I like its iconic seating, like the Eames molded-plastic dining chair."-John Colaneri, Cousins Undercover


The online offshoot of the popular young-adult retailer features a surprisingly grown-up roster of cozy slipper chairs upholstered in trendy fabrics.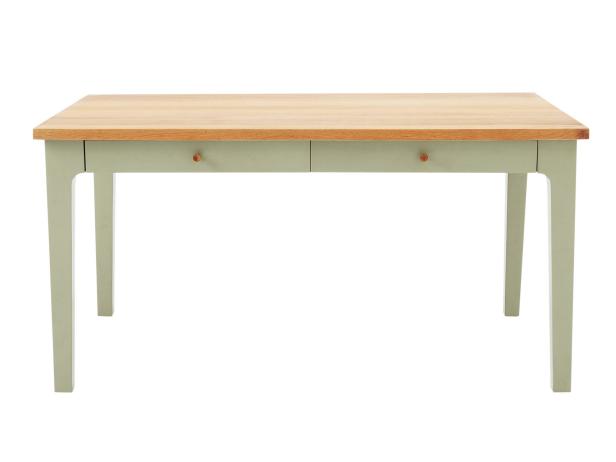 RX-HGMAG024_Shopping-Sites-045-a-4x3
Field 60"W x 36"D x 30"H wood table, $999, westelm.com
Courtesy of the manufacturer
Field 60"W x 36"D x 30"H wood table, $999, westelm.com
Dining Tables

"This flash-sale site has serious deals. I'm thinking of buying a dining table with metal X-legs for my new loft-I saw one for 37% off the retail price."-Anthony Carrino, Cousins Undercover
If "made in the USA" is high on your list, note that more than 90% of this site's inventory is handcrafted in this country. Bonus: 14 popular models can be customized by size, then built and delivered in as little as six weeks.

When you love a handmade look but can't afford to blow your entire budget on just one piece of furniture, head here. A trestle table made from solid reclaimed pine, for example, starts at $899.

Fabric

Find affordable linen for upholstery and drapery in a rainbow of colors at this source, the online counterpart to one of New York City's most tried-and-true fabric stores.


For a wide selection of high-quality fabrics and trim from numerous brands, surf Lewis & Sheron Textiles' online store, which lets you search by pattern and color.

Design your own cotton, silk, or faux suede on this genius site. It takes only a couple of clicks to upload and size your image and choose the repeat. Best of all, prices start at $17.50 a yard.

Garden Accessories

This site proves items that go in your yard can look just as pretty as their indoor siblings. Shop colorful lanterns, weather-resistant wall art, and stone sculptures, among other great finds.
In the market for a planter? This is the ultimate destination for wood, metal, glass, ceramic, and fiberglass options with speedy delivery and in-the-know customer service (many of the salespeople are veterans of New York City's flower district).

"My wife, Peyton, and I discovered this Los Angeles shop while filming our show and were so excited they do e-retail. It's the best for mosaic-tile tables and modern fountains."-Chris Lambton, Going Yard

For the prettiest yard on the block, shop this site's delicate wire plant stands, cute metal signs, and rustic birdhouses.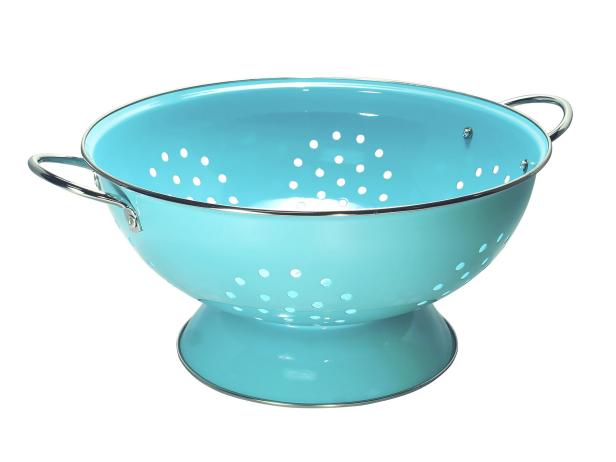 RX-HGMAG024_Shopping-Sites-046-a-4x3
Reston Lloyd 7-quart enameled aluminum colander in turquoise, $32, whisknyc.com
Courtesy of the manufacturer
Reston Lloyd 7-quart enameled aluminum colander in turquoise, $32, whisknyc.com
Glassware

A one-stop shop for everything from whisper-thin juice glasses to sleek wine glasses, securely packed for safe delivery.

This recently revamped site offers ceramic mason jars, cheerful juice glasses, and the vintage barware you'd find in the flea market of your dreams.

A wide variety of kitchen gear distinguishes this department store's online branch. Find glassware by top designers alongside old favorites from its in-house labels, like The Cellar.

Shop this site's pitchers, drink dispensers, and cocktail glasses-country, traditional, and vintage styles are all represented.
Ecofriendly Home Goods

The e-tailer proves that recycled and sustainably grown furnishings can look super stylish. Most pieces (teak magazine racks, repurposed metal lights, seagrass bins) are handmade by artisans in 20-plus countries, including the United States.
Kids' Furniture & Accessories

The source for parents who'd choose chic over cutesy for their kids' rooms. Alphabet posters as modern art? Bookshelves shaped like a tree? Check and check.

Think of your childhood bedroom. Now imagine it 10 times cooler. That's what The Land of Nod's site specializes in: colorful beds, cool lamps, and even teepees that capture the whimsy of childhood with a 21st-century edge.

This classic kids' site not only sells comfy chairs, smart-looking desk gear, and oodles of storage bins, but it also has free shipping on more than 1,500 items.

Kitchen Accessories

This collection includes everything from tea towels to trivets all carefully selected for their hip aesthetic. Expect neon colors, geometric shapes, and patterns galore.

Much of this site's best offerings, including colorful dish towels and recycled glass canisters, are created by Tag's in-house design team for one-of-a-kind appeal.

This site stocks canning supplies in the summer and Dutch ovens for "braising season" (a.k.a. fall). Can't find an item? Customer service will track it down and ship it to you-and likely include a recipe to boot.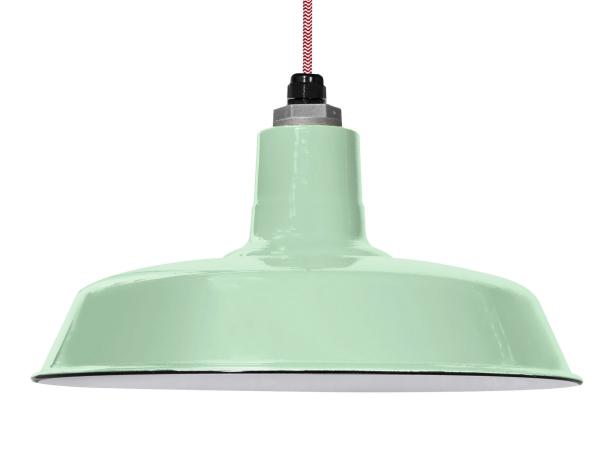 RX-HGMAG024_Shopping-Sites-047-a-4x3
Ivanhoe Sky Chief Warehouse 12"-diameter enamel pendant in jadite, $198, barnlightelectric.com
Courtesy of the manufactuer
Ivanhoe Sky Chief Warehouse 12"-diameter enamel pendant in jadite, $198, barnlightelectric.com
Knobs & Pulls

It may be known for its women's clothes, but this retailer also operates a healthy hardware business, stocking glass and ceramic pieces that look as if they were rescued from a grand old Victorian house.
"When I want to give a room character, I go to Liz's Antique Hardware. The site has an excellent selection of antique and vintage knobs and pulls, as well as modern pieces exclusive to the store."-Josh Temple, Flipping the Block

Search for hardware by room, function, or even architectural style (Arts & Crafts, Victorian, Mid-Century Modern) on this site, which features historically inspired knobs, pulls, and hooks.
Lighting

If this site's made-to-order vintage lights with modern twists-think a gooseneck lamp with a cobalt blue porcelain enamel shade-don't inspire you, its photo gallery of customer pics will.
"One of the biggest lighting e-tailers in the country, this shop has the absolute best pricing and selection. You can even create your own custom fixture from more than 150 different color bases! It makes browsing so much fun."-Alison Victoria, DIY Network's Kitchen Crashers

Whether your style is antique or industrial, Shades of Light has a slew of fixtures to choose from. Standouts include one-of-a-kind lights made from salvaged car parts, vintage bottle carriers, and old machine mechanisms.

Pet Toys & Accessories

With flash sales for Fido, this site offers limited-time deals on chew toys, treats, collars, leashes, and everything in between up to 50% off.

Toile bone-shaped chew toys, gingham collars, beds in vintage stripes-this is classy dog gear. And all of the items are made from ecofriendly fabrics, recycled plastics, and natural ingredients, so they're as safe as they are cute.

Search this meticulously organized site by color to find coordinating ceramic dog bowls, rope toys, storage bins, and even waste bags.
Plates & Dishes

"This store was always my mom's go-to spot for kitchenware. These days, the online selection is just as impressive. I don't think there is any plate or serving piece you could want that you wouldn't be able to find on JCPenney's site."-David Bromstad, Color Splash

This e-tailer's dinner plates, bowls, and platters may look like pricey china, but they're actually inexpensive-and more durable-melamine. They'll make you want to shelve your paper plates for good.

This kitchen destination stocks the big brands, like Le Creuset and Emile Henry, but also has custom dinnerware you won't see anywhere else. And if you do happen to find a lower price on an item elsewhere, customer service and they'll match it.
Rugs

Shop the aptly titled Girl on a Budget section for loads of bright, fun options under $500. You can also find great advice on whether or not furniture should sit on your rug (it should) and how to best clean pet stains (always blot, never rub!).

"This site's sales, which usually take place around the holidays, can't be beat-80% percent off and free shipping! And many of their products are returnable within 30 days."-Meg Caswell, Meg's Great Rooms

This is the place for natural, ecofriendly rugs-the fibers used are sustainable, renewable, and biodegradable. Bonus: You can order up to five sample swatches at no charge.
Side & Coffee Tables

A jaw-dropping inventory, coupled with prices ranging from around $150 to a few thousand dollars, makes this site a total must-visit.

They may be known for light fixtures and stellar shades, but this shop's midcentury-modern-inspired tables, crafted from materials like handspun steel, are worth scoping out.

You'll be dazzled by this site's inventory of mirrored and metallic tables, which start at less than $100.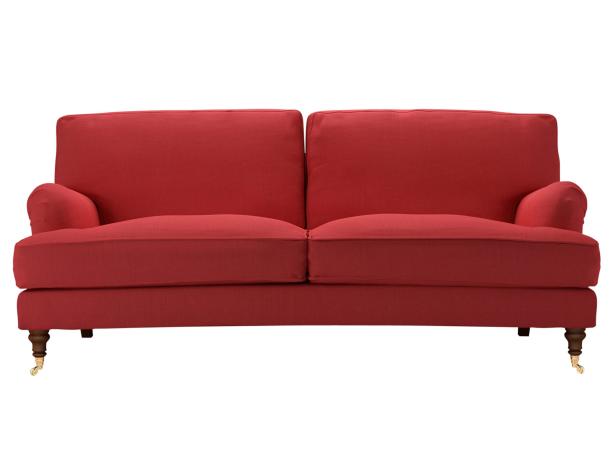 RX-HGMAG024_Shopping-Sites-048-a-4x3
Bluebell 85"-wide brushed linen sofa in chilli, $2,080, sofa.com
Courtesy of tyhe manufacturer
Bluebell 85"-wide brushed linen sofa in chilli, $2,080, sofa.com
Sofas

Go here for apartment-size sofas. As in smaller, stylish seating that actually fits through narrow doorways. Zero in on the vibrant options from designer Kyle Schuneman-most are under $1,000.

"With so many choices-the legs, fabric, and throw pillows are all customizable-you'll definitely find the right couch for you."-Hilary Farr, Love It or List It

The site offers its midcentury-modern sofas in 20 fabrics and four leathers, but if you can't find something you love, tell the company what your dream upholstery would look like and they'll try to find one that works.
Throw Pillows
Browse the 8,000 images in the "art gallery" and put any one on a pillow with a choice of four sizes (and price points).

The spot for modern Scandinavian-chic pillows in cool graphic prints and patterns. Yes, the starting price is higher than other sites ($45), but they're incredibly well made with luxe fabrics like silk and organic cotton with a down filling.

Finding the perfect pillow is easy thanks to the customer service team here. They'll cross-reference Benjamin Moore color codes to help you choose the right fabric color and even pull a few pillows together, then send you a picture so you can see how they look before you order.
Personalized Items

On this nifty site, you can design and order personalized linen napkins, flower boxes, lacquer trays, pillowcases, and about 100 other home accessories.
Towels

This family-run company produces beach and bath towels from luxurious Turkish cotton in the United States. Their artistic, overdyed patterns often resemble fine Oriental rugs.

Classic, ultra-plush bath and hand towels in rich solids are the name of the game on this site.

They don't look like the terry-cloth wraps you're probably used to, but this company's thin cotton Turkish towels-which come in a spectrum of candy colors-are fast-drying and amazingly absorbent.
Wall Art

Click through limited-edition prints from emerging and established artists-they start at $24! Each work can ship framed, with a custom-cut mat, or unframed.

If you find art a bit intimidating (and who doesn't?), this site allows you to scan through selections based on what would go best in a modern kitchen or a beachy bedroom. Trying a gallery wall? Pick the pieces you like and the site lets you virtually mix and match them to find the perfect grouping.
Wallpaper

All of the papers from this e-tailer, from chalkboard "paint" to graphic patterns, stick on and peel off-perfect for renters or just the commitment-wary.

This stationery company has recently expanded, and their newest line is not your grandma's wallpaper. Fresh screen-printed designs are playful, often with metallic accents-just what you would expect from a site that also sells iPhone cases and temporary tattoos.

This extensive but well-edited collection culls classic papers from designers like Cole & Son and Marimekko, but also features some unusual finds-like a whole section of tie-dyed paper-thrown in for good measure.
Window Treatments

Rather buy than DIY? Place an online request and this fabric superstore will send a design specialist to your house for a free consultation, where they'll help you pick a material and treatment style. Then they can have a pro measure and install.

"Talk about inexpensive drapes! This place rocks for ready-made panels. It also sells machine-washable curtains, rods, tiebacks, and rings."-Tiffany Brooks, Prefit Smart Home 2014

For a truly custom approach to drapes, The Shade Store has more than 400 fabrics to choose from. Can't decide? Email them a picture of your space and they'll return a rendering of a treatment that works.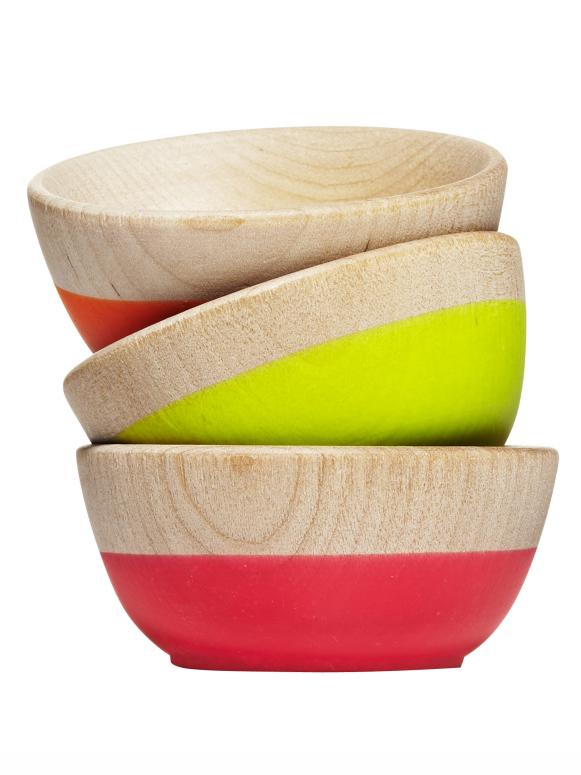 RX-HGMAG024_Shopping-Sites-047-b-3x4
2.5"-diameter wood bowls, $24 for a mixed set of 3, windandwillowhome.etsy.com
Marko Metzinger/Studio D
2.5"-diameter wood bowls, $24 for a mixed set of 3, windandwillowhome.etsy.com
Top 8 Etsy Shops
This online emporium of handmade goods has more than 1 million shops. A few of our favorites:
Art:
1970s-flavored prints, including detailed maps of 50-plus cities.
Canisters:
Earthy, partially glazed clay spice jars and containers with cork tops.
Cutting boards:
State-shaped and personalized boards.
Doormats: More than 200 styles of coco mats-including customizable and very silly options.
Planters:
Delicate prism-shaped hanging containers for air plants and succulents.

Stationery:
Sweet note cards printed on an antique letterpress.
Tea towels: Cotton-and-linen towels printed with the prettiest hand-done floral designs.
Wood bowls:
Playfully bright rubber-dipped maple and beech serving dishes.

One-Stop Shopping
These sites have it all. Visit them for flatware, garden hoses, dressers, and, well, the list goes on!

One of the largest collections of modern furniture on the Web, this site showcases designs by famous brands like Herman Miller and Knoll.
Make sense of this megasite's 1,000,000-plus products by clicking on its Style Gallery, curated collections of furniture and accessories.

Find a better price on that rug (or mirror or vacuum or blender) online and this shop will give you back the difference in store credit.

The name says it all. Find closeout prices on bedding, furniture, decor, and more, plus free shipping on orders more than $50.

In addition to organizing goods by color, room, and price, this site lets you shop by trend and decorating style to find what you want.