Bourbon Pumpkin Pie Milkshake Recipe
Make a delectable adult milkshake mi fall's top flavors with a few shots of bourbon.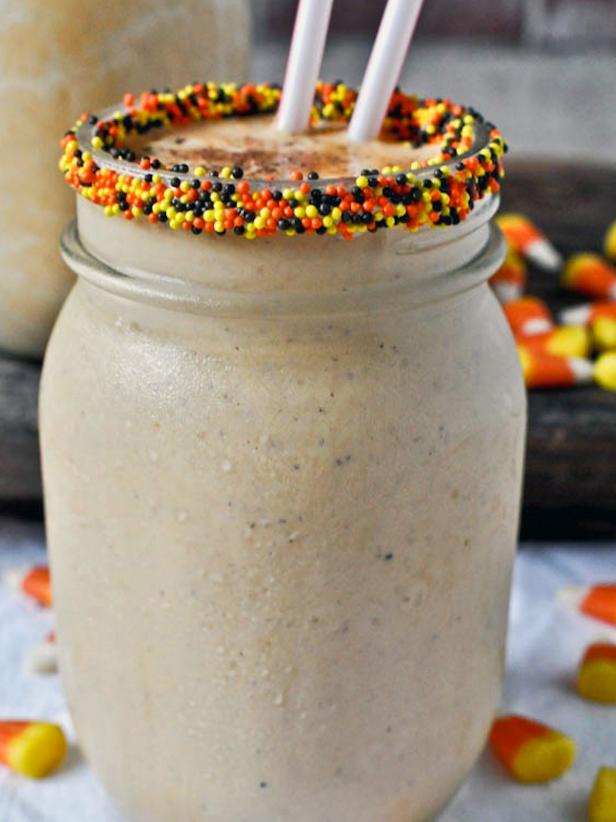 Bourbon Pumpkin Pie Milkshake
You scream, I scream, we all scream for ice cream — but a liberal shot of bourbon ensures this fall-flavored milkshake is an adults-only treat. Or, skip the booze and blend up a batch of non-alcoholic shakes for your favorite trick-or-treaters.
2 cups vanilla ice cream
1/2 cup milk
1/4 cup cream or half-and-half
1 tablespoon vanilla extract
2/3 cup pureed pumpkin
1/2 tablespoon pumpkin pie spice
1/3 cup graham-cracker crumbs
2-3 ounces bourbon
pinch of cinnamon
frosting and sprinkles, for rim
whipped cream (optional)
1: Add all ingredients to a blender and mix until combined.
2: Rim glasses with a light coating of frosting then dip in sprinkles.
3: Pour milkshake in a glass and sprinkle cinnamon on top.
4: Top with whipped cream, if desired.