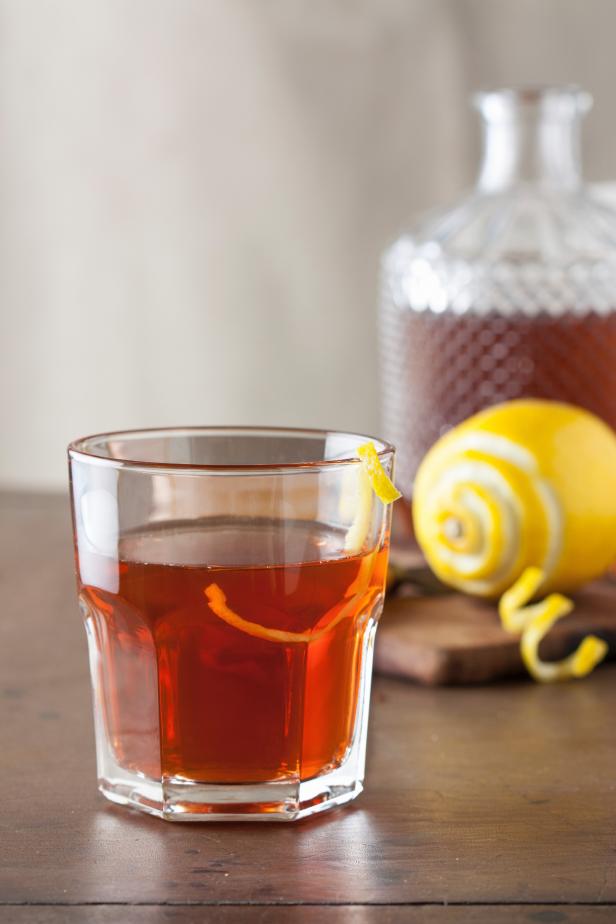 Classic Sazerac Cocktail
Make this classic sazerac cocktail with a lemon twist.
©iStockphoto.com/martiapunts
2 ounces rye whiskey
3 dashes Angostura bitters
3 dashes Peychaud bitters
2 teaspoons simple syrup
Herbsaint
lemon twist, for garnish
old-fashioned glass
shaker
strainer
1. Fill a shaker half full of ice. Pour in rye whiskey, bitters and simple syrup. Stir for 20 seconds.
2. Rinse a chilled old-fashioned glass with Herbsaint.
3. Strain the contents of the shaker into the glass and garnish with a lemon twist.