Un Dia en el Paraiso Cocktail
You and that special someone will feel like you're enjoying a day in paradise while sipping this tropical nectar of love.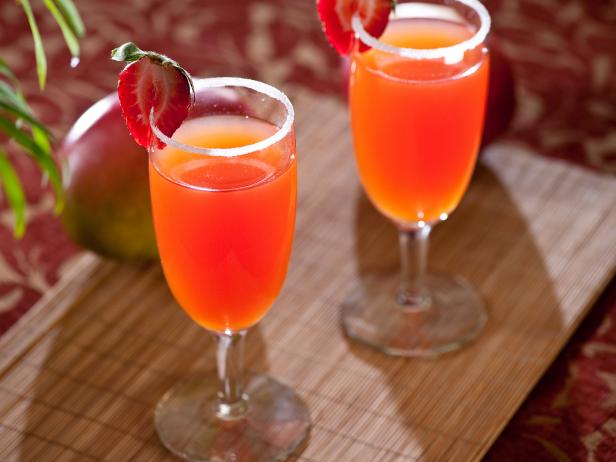 1 bottle chilled Prosecco
1/2 oz. Limoncello
1/2 oz. vodka
1/2 oz. Cointreau
Dash of grenadine, for color
Maraschino cherry
In a shaker of ice, pour Limoncello, vodka and Cointreau and shake for 20 seconds. Pour this medley into a tall fluted glass. Fill the rest of the glass with Prosecco. Add a touch of grenadine and stir gently. Drop a maraschino cherry into the glass.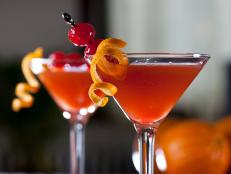 Here's a cocktail that would have warmed the hearts of the feuding Montagues and Capulets.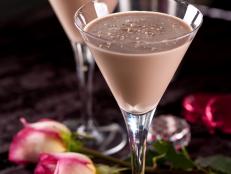 Luscious, opulent and complex — what else would you expect from a drink named after Hollywood's original Latin lover?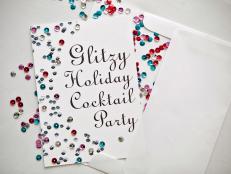 Set the mood for your holiday cocktail party with a glitzy invitation. Start with our printable template, then add sparkling embellishments.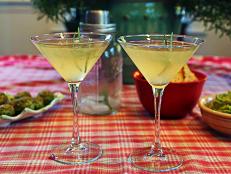 On a winter evening you need flavors that are bold enough to match the crisp outdoor temperatures. Try this easy cocktail to warm you up.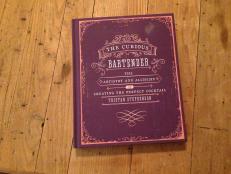 There's an argument to be made that cocktails and Valentine's Day were made for one another. If that rings true to you, and you're looking for a gift that's more inspired than chocolates in a heart-shaped box, consider these simply extraordinary books that highlight the craft, history and artistry of cocktails — and how best to enjoy them.