10 Stunning Wabi Sabi Objects You Can Buy
Add a touch of imperfection to your home with these on-trend home accessories.
Contemporary Kitchen Featuring Stone Island, Floating Shelves, and Counters With Sliding Patio Door
Stone structures give a southwestern flair to this contemporary kitchen design. Gray stone is used to create an island, countertop with built in shelving, and floating shelves for a cohesive look and open storage. Natural light from the sliding door bounces off the black stone floor which creates a beautiful contrast to the bright white walls.

Wabi-sabi is the Japanese philosophy of embracing the beauty in imperfection. Whether you want to transform your home into a wabi-sabi oasis or just grab a few accessories to add the look to a part of your home, we're sure this guide will help you find the perfect piece.
Kintsugi means "golden repairing" in Japanese. It's all about highlighting or emphasizing imperfections. The mended bowls by KanelaSuri on Esty are functional art pieces that you can add to your everyday dinnerware. BUY IT: .
For authentic worn accessories, check out antique shops or flea markets. Look for pieces like this 19th-century farm table by 1stdibs. The table is a lovely combination of aged wood with simple lines—perfect for a wabi-sabi living space. BUY IT: .
Esty is a treasure trove for one-of-a-kind antiques. This authentic milking stool is beautifully imperfect and will make a wonderful addition to any wabi-sabi aesthetic. BUY IT: .
Using the Japanese method of preserving wood by charring, Yakisugi, this handmade bench would make a lovely addition to a foyer or entryway. BUY IT:
Buttery-soft linens are a must for a wabi-sabi home. This linen blend duvet from Urban Outfitters is perfectly cozy and stylishly rumpled. BUY IT: .
Baskets are a must for hiding clutter and storing knick-knacks. These handcrafted baskets from Anthropologie all have a slight variation in appearance, making each a unique, organic piece. BUY IT:
Natural fibers aren't just limited to baskets and rugs. This lantern has a unique style that would work in a variety of home styles. BUY IT:
Handmade ceramics are an easy and inexpensive way to add wabi-sabi style to your home. Shop for ceramics made by local or independent artists. AniseCeramics from Esty has a lovely platter and other handmade ceramics that will look elegant at your next dinner party. BUY IT: .


Natural wood is an essential element in wabi-sabi. This hand carved trough is full of character and warmth—a perfect final touch for a dining space. BUY IT: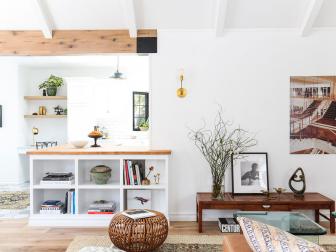 Find out how the aesthetic and design philosophies of other cultures from Sweden to Japan are making their way into our homes.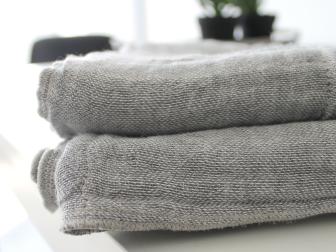 Learn all about this Japanese trend of happily accepting life's imperfections, and get some ideas on how to incorporate the wabi-sabi trend in your own home.