Galley Kitchen Remodeling
Get all the info you need on galley kitchen remodeling, and prepare to add an efficient and functional design to your kitchen space.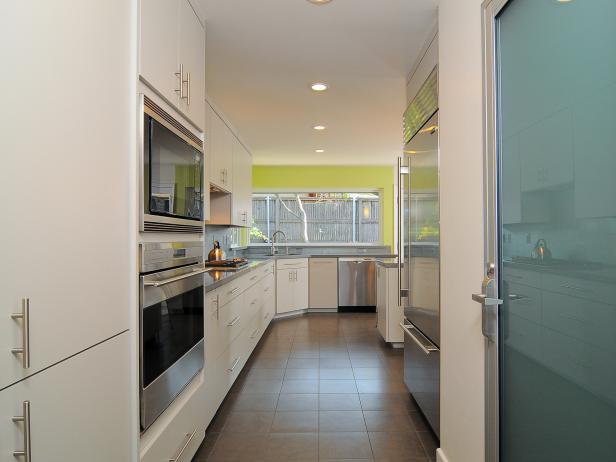 Contemporary Galley Kitchen with Bright Accent Wall
Form meets function with beautiful results in this sleek contemporary kitchen featuring state-of-the-art appliances. The white cabinets are complemented by gray countertops, while a yellow accent wall helps to elongate the space.
2012 BRIAN KELLOGG PHOTOGRAPHY, 2012 BRIAN KELLOGG PHOTOGRAPHY
Galley kitchen remodeling can be a great way to take a kitchen space that's already efficient and functional and add elements that increase both its utility and attractiveness.
Galley Kitchen
Once four small rooms with a staircase jutting through the middle, this revamped kitchen/living space is now open and airy. By laying out the kitchen prep and dining areas as a long efficient galley, designers Kathy Hoffman and Susan Fredman of the made the space functional without crowding the living space.
Galley Kitchen
"Creating visual impact and maintaining functionality in this narrow space was my biggest challenge with this project," says Vita Buffa, CKD, CBD, NCIDQ. To meet the challenge and give her client a gorgeous, green galley, Buffa moved an antique table that was beautiful but impeded traffic flow, and relocated the refrigerator and microwave to the opposite wall in order to create a more aesthetically pleasing view when sitting in the adjacent room.
Galley Kitchen
This 8-foot-wide kitchen by Aimee Nemeckay and Terri Crittenden for the hangs a turn into the adjacent dining room. To make it appear larger, the designers continue the horizontal lines down the long kitchen both in the kerf, or incised line, of the cabinets and the flooring. The cabinets reaching the ceiling draw the eye up as well.
Galley Kitchen
By removing the two half walls between the dining and living area of this 1960s bungalow, designer was able to enlarge the kitchen, create an open feel and provide a better layout and traffic flow of the kitchen, dining and living space. And many of the tricks she employed to maximize space in this galley would work well for any small kitchen: She used 24-inch-deep refrigerator/freezer for space saving and better traffic flow, created a work "triangle" despite the corridor-like shape of the actual space, and chose a simple, black-and-white palette to keep visual clutter to a minimum.
Galley Kitchen
To keep this small galley kitchen looking as great as it works, , AKBD, chose a neutral, earthy palette and installed a comfortable window seat. The flow of light from the adjacent dining room through the pass-through keeps the kitchen connected to the rest of the home and puts hosts in touch with dinner guests. Art at the far end wall keeps the kitchen from looking like a dead-end.
U-Shaped Kitchen
Pre-renovation, this kitchen was tiny and cut off from the rest of the house. Designer Linda Evans, CKD, CBD, CAPS, knocked down the wall between the kitchen and dining room, and turned the former into a horseshoe that not only maximizes space but creates a delineation between the kitchen and dining spots.
U-Shaped Kitchen
To add extra prep and storage space to this tiny kitchen, Natalia Pierce, AKBD, added two peninsulas, creating a U-shaped kitchen. A raised bar was added on the sink side to break up the site lines through the space.
U-Shaped Kitchen
As a secondary kitchen on the top floor of a gorgeous art deco home, this space doesn't have to be big but it did have to work efficiently. Designer took the best elements of U- shaped and L-shaped kitchens to create this one-of-a kind design. Clean lines and a marble backsplash that extends to the ceiling create an illusion of a wider and brighter space, and small as it is, the counter configuration provides surprisingly ample prep and dining space.
L-Shaped Kitchen
Designer opened up and moved walls to create this L-shaped kitchen/dining area for clients who love to entertain. An L shape keeps the hosts near their guests while cooking, and still allows guests to eat without feeling like they're on top of the stove.
L-Shaped Kitchen
This kitchen's long, efficient prep area resembles a galley layout but is only half of this L-shaped kitchen which turns a corner for maximum prep space and eat-in dining. Design by .
L-Shaped Kitchen
This kitchen, which won First Place in large kitchen category at NKBA Ontario Design Awards in 2013, uses an L-shaped floor plan and T-configured center island to maximize space, and to create the sleek, masculine look designer client requested.
Pentagonal Kitchen
It's no secret that squeezing maximum efficiency out of a five-sided kitchen with strange angles took a lot of creativity. of Remodel Works Bath and Kitchen moved walls to extend the floor's footprint under the vaulted ceiling, removed soffits and building supports in the attic for the existing rafters, and extended the existing walls to the ceiling.
Curvilinear Kitchen
When her client – an engineer and metal sculptor – told , CMKBD, that he hated symmetry and straight lines, and that he wanted a kitchen that would make him smile, she listened. The main prep area widens to accommodate kitchen action – and, occasionally, dancing. The long wall is slightly bowed to meet the deeper front of the range, tapering back at either end to the standard 24" deep cabinets. And the kitchen island is an ice-cream-cone shape. "The partition looking toward the entry could've been a straight wall," says Knoche, "but whenever I threw this client a curve, he was at the plate."
Wedge-Shaped Kitchen
To make the most of this wedge-shaped kitchen, Eric Lindroth of replaced the existing rectangular island with a wedge-shaped one. By echoing the room's perimeter shape, you can keep walking aisles consistent, so that the room feels balanced and nothing appears forced or mismatched. With its wider end, the island fits all the homeowner's baking needs, and offers close proximity to the stove.
Wedge-Shaped Kitchen
That's no optical illusion: This kitchen by Ines Hanl of really is shaped like a wedge. Rather than fight the odd shape, Hanl she played with it, and created an acutely angled island and banquette, then decorated the space with a funky '50s vibe. Lesson learned: In a space that flows oddly, it's sometimes best to just go with the flow.
In general, galley kitchens are smaller spaces, which can be a great benefit to anyone involved in cooking or food preparation. The famous "work triangle," which co-locates the refrigerator, stove and sink, offers maximum efficiency with minimal steps between the various components. The tradeoff is that sometimes the space can feel cramped, dark and not terribly welcoming to guests. A galley kitchen remodel can address all of these concerns via some simple tweaks, many of which can be achieved on a budget or even without raising a single hammer.
One of the elements you'll definitely want to consider in a galley kitchen remodel is the addition of space and storage. Always a key concern, especially for smaller galley kitchens, space, storage and surface area can be added via a kitchen island, peninsula or other storage options like countertop containers or pantry storage.
If you're considering adding a kitchen island to your galley kitchen remodel, you may be able to do so without any construction required. Portable kitchen islands are widely available, and they can be a great option for galley kitchens that are small enough to require a more flexible design. They can add the same types of storage as a permanent island, featuring drawers, cabinets and pull-out elements that will allow for cookware and other supplies to be secreted away. The countertop of a kitchen island can be used for cooking preparation or as additional bar-type seating for guests.
More costly and complicated—but also potentially more efficient—is a permanent kitchen island. The benefit here is that you can add functional kitchen features like a stove, sink or refrigerator to the island, completing or adding efficiency to your existing work triangle configuration. You'll need plumbing and electrical hookups if you're going for a full-featured island, as well as the budget to support the installation. However, this can be a great option for a larger galley kitchen remodel.
Similarly, a galley kitchen remodel can often involve the addition of a kitchen peninsula. Whereas a kitchen island can sometimes be cumbersome in galley kitchens—especially a smaller one—a peninsula may give you the added storage and functionality you want, with a more out-of-the way design. Generally, a kitchen peninsula will connect to one wall of a galley kitchen design, creating an "L" shape and offering all the potential benefits of a kitchen island in a more open design scheme.
More Kitchen Accessories and Decorating Ideas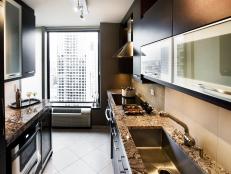 Solve your small kitchen quandaries with an efficient galley kitchen floor plan.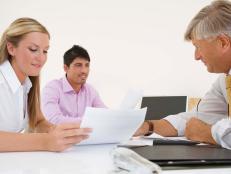 Expect nearly a third of your budget to go for cabinets and hardware.
Designer Karen Needler shares her story of a small kitchen remodel featuring pro-quality appliances and floor-to-ceiling cabinetry.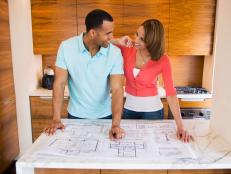 Figure out what you want from your new kitchen with our questionnaire and worksheet
Define work zones for each task you will do in the room, like cooking, supply storage and food prep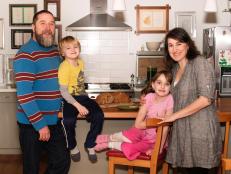 A gut remodel turns eight outdated rooms into one modern, open kitchen with top-notch sustainable features for cook Adrian Hale and her family.
It's one of the toughest rooms to redo, but we'll guide you through the process.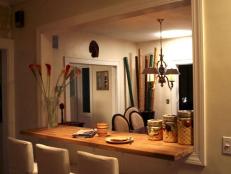 Learn how to remodel your kitchen by transforming a well between the kitchen and dining room into an open breakfast bar.
Besides looks, consider your changing needs when evaluating your space.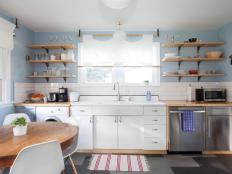 Are you making these common kitchen renovation mistakes? Before you start ripping out your cabinets and shopping for new appliances, answer these 10 key questions that can save you time, money and heartache.