Now Viewing
Plants That Stand Up to Summer Heat
With summer in full swing, learn about flowers and plants that can stand the heat and make for great arrangements from Atlanta-based florist Darryl Wiseman.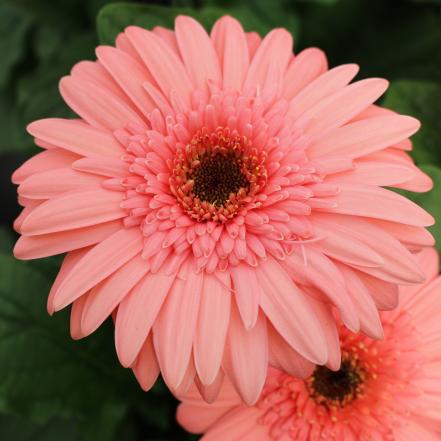 Gerber Daisies
Darryl Wiseman is a florist on , an online floral service that offers same-day delivery from member florists across the country, and the owner of in Atlanta, Georgia. Wiseman says a gerber daisy is an example of a flower that stands up to the summer heat.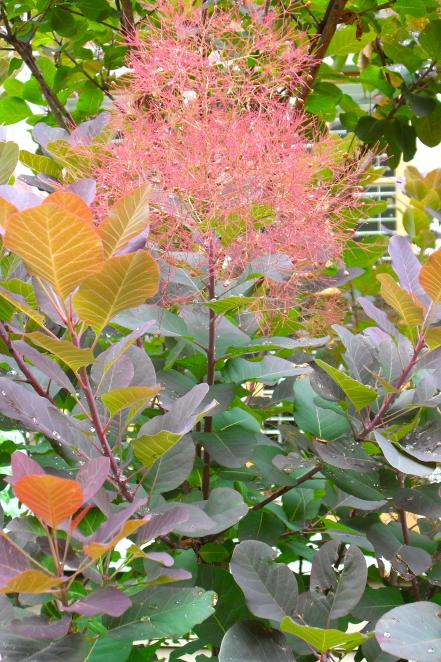 Photo by Lynn Coulter
Smoke Bush
"Smokebush is a wonderful tall bush-like flower," Wiseman says. It is highly drought-tolerant.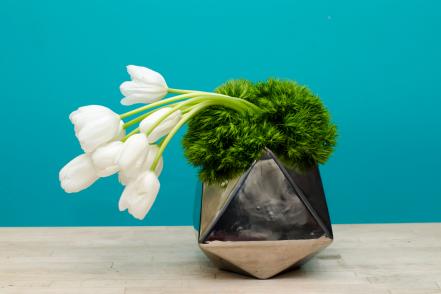 Photo courtesy of

'Green Trick' Dianthus
'Green Trick' Dianthus performs well in the heat. "'Green Trick' is in the carnation family, and it's so popular," Wiseman says. "Don't be afraid to experiment with containers; containers are just as important as the flowers." The arrangement shown was styled by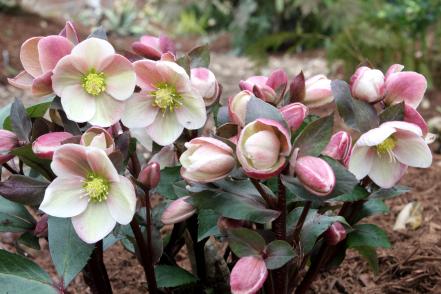 Courtesy Plant Delights Nursery, Inc.

Hellebores
Hellebores are low maintenance flower foliage plants that make great additions to floral arrangements, Wiseman says.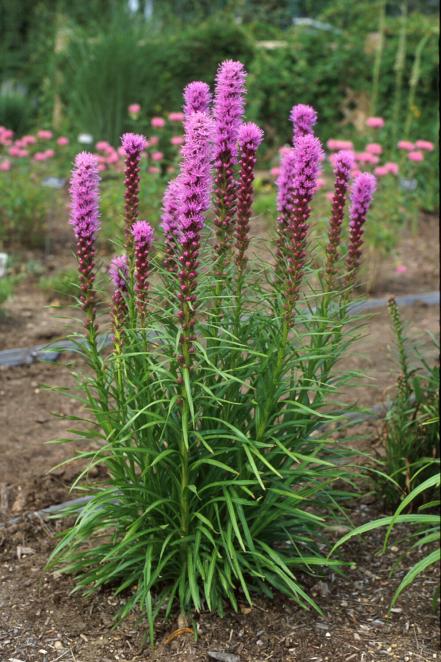 Photo courtesy of

Liatris
Include several clumps of liatris in your garden so you have plenty of stems to cut for bouquets. This pretty bloomer adds a strong vertical element to gardens as well as arrangements. Liatris is a great choice for Southern gardens because it can take the heat.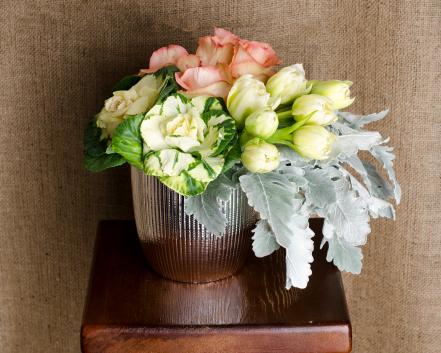 Photo courtesy of

Dusty Miller
Wiseman works with Dusty Miller in his arrangements as another plant that stands up to the heat. The light green, velvety leaves pair well with ivory tulips, peach roses and ornamental kale as seen in this silver metallic vase, designed by Valerie Loseth of .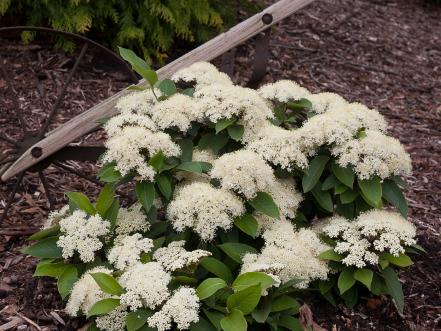 ©Proven Winners
Viburnum
Wiseman also recommends viburnum as an easy-to-grow heat-tolerant plant.
BaileyNurseries.com
Magnolia Foliage
Magnolias produce great deep green foliage that does well in the heat. A tip from WIseman on how to make cut flowers and plants last longer is to change the water daily or at least every day and a half, which will help prevent bacteria from killing the flowers.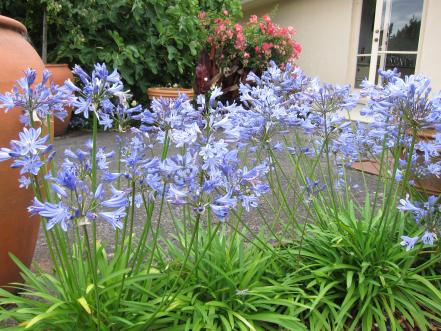 Tesselaar.com
Agapanthus
Agapanthus, another one of Wiseman's heat-tolerant favorites, features large, elegant, deep blue bell-shaped blooms that are clustered together on tall, sturdy stems. These showy flower heads stand well above the plant's foliage.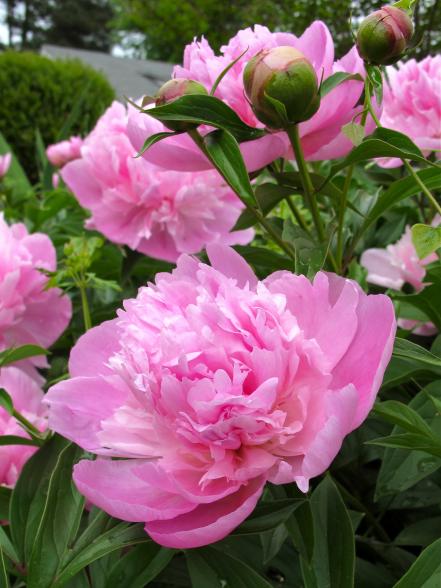 Image provided by Felder Rushing
Peonies
Wiseman designs flowers for weddings and large events and says peonies are one of the most popular and most requested flowers. "Peonies can stand some of the heat, but not as much as the others," he says.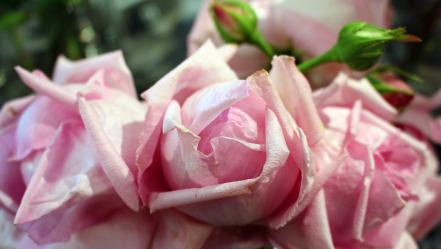 Roses
Another wedding favorite, roses will grow in the heat, Wiseman says. This heritage tea rose, 'Madame Caroline Testout' was bred in 1890 by Joseph Pernet-Ducher.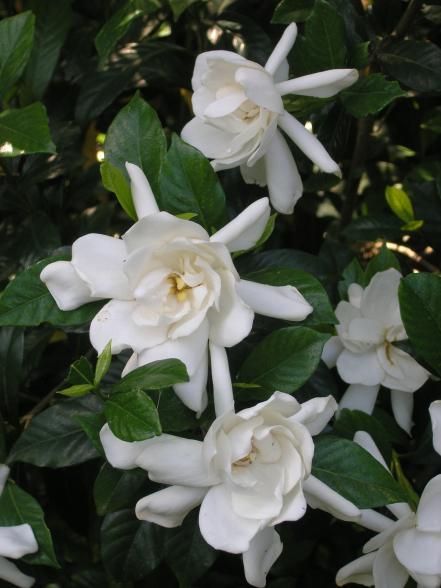 Photo by Felder Rushing
Gardenias
Gardenias like this fragrant 'Cape Jasmine" can take the heat like no other and make for great additions to flower arrangements.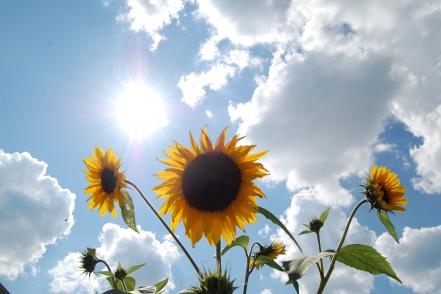 Sunflowers
"The number one flower people can grow in this climate and have as cut flowers is, of course, sunflowers," Wiseman says.