10 Focal-Point Mirrors for Your Powder Room Remodel
Functional yet oh-so-stunning, these looking glasses would make Alice jealous.

Who says you need to install a medicine cabinet just because it's a bathroom? Treat your powder room mirror like a piece of framed art and add a little extra glitz to gaze into. Whether you're looking to add a touch of gilded glimmer, wooden warmth or geometric glam, we've got all the style options covered for a designer-worthy look.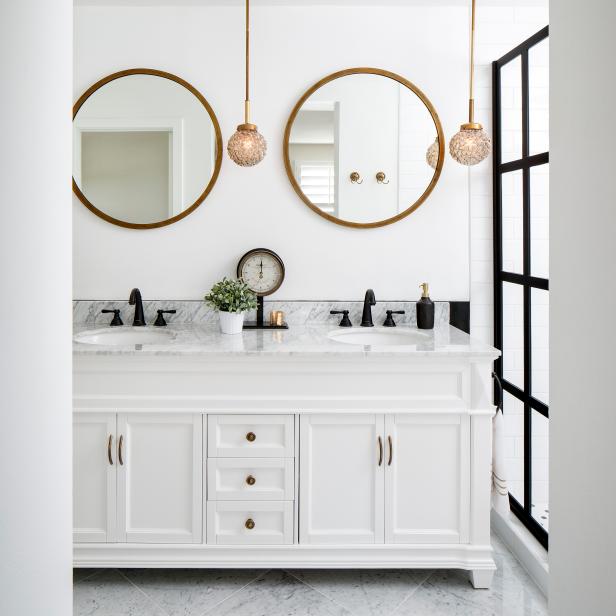 White Double Vanity With Gold Mirrors
Gold accents bring sophistication and a hint of color to this mostly black and white bathroom. The round shape of the mirror and pendants is a welcome contrast to the crisp angles of the shower wall.
Quickly becoming a standard in trendy baths, large round mirrors like these budget-friendly beauties are all the rage right now.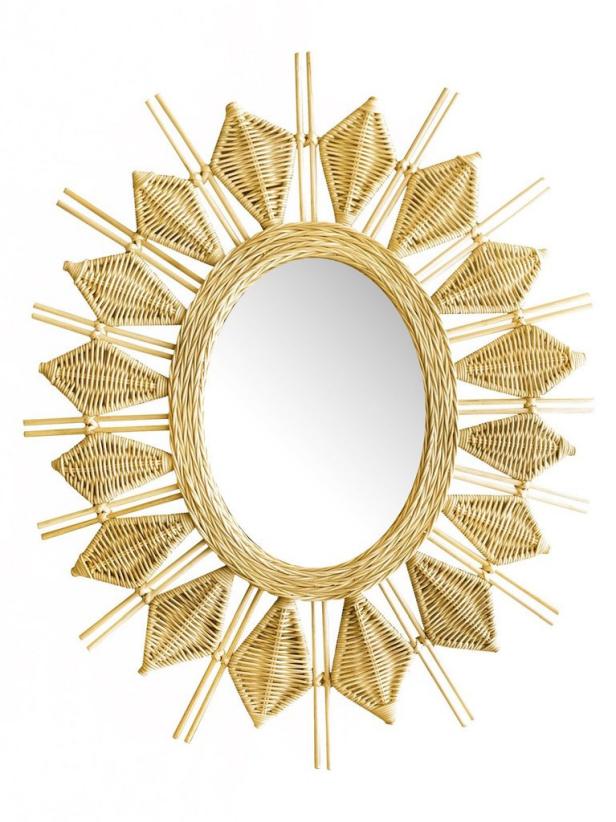 If you're going for boho-chic, look no further than this rattan-wrapped sunburst. Light, airy and subtly glam, it pairs perfectly with palm print wallpaper.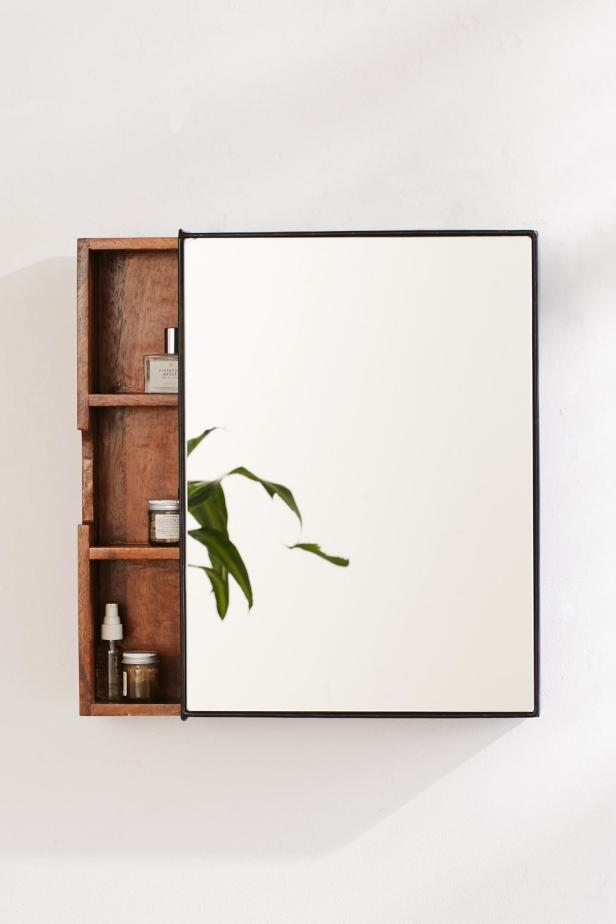 Small spaces beg for additional storage like this functional and fabulous medicine cabinet. It definitely has us questioning why there aren't more wooden cabinets in the bathroom market.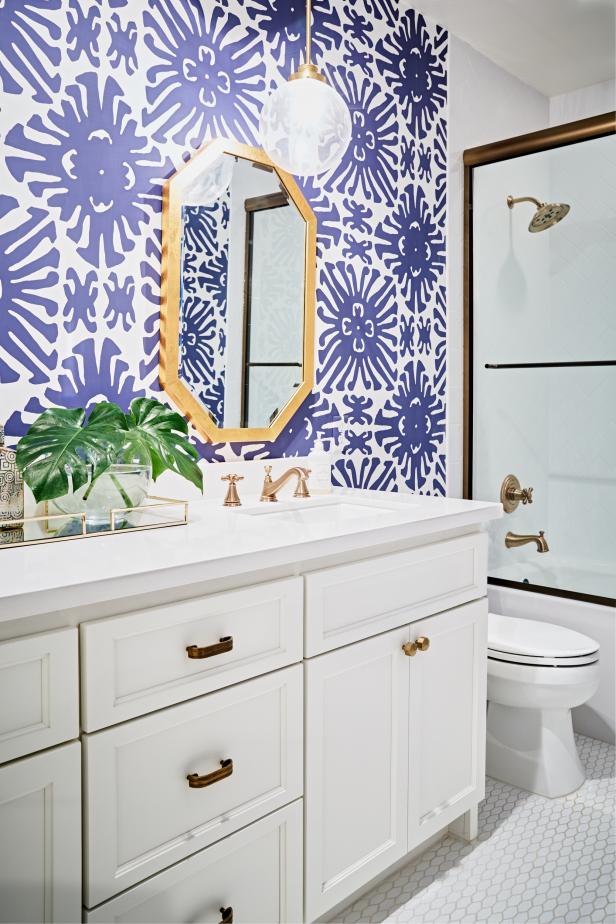 Blue and White Bathroom With Graphic Wallpaper
The wallpaper in this bathroom is a bold splash of color and pattern; the white floor and vanity keep the print from overwhelming the smaller space.
John Woodcock Photography
Looking for something a little edgier than a round mirror? Break the rules and go geometric with a hexagonal mirror that's both hip and haute.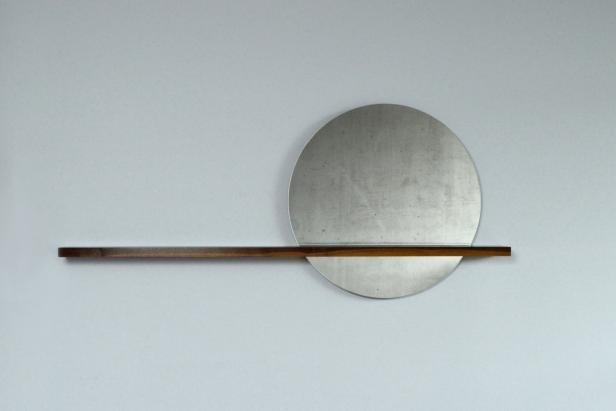 This gorgeous mirror-shelf combo would look amazing in a long, narrow powder room.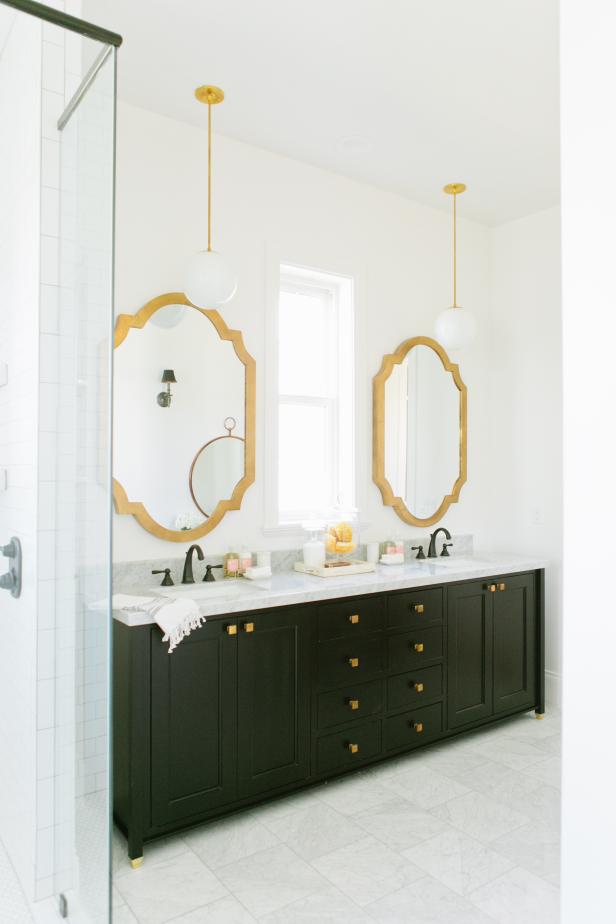 Bright Master Bathroom With Chic Gold Accents
The black double vanity is a nice contrast to the stark white walls and soft gray tile flooring in this master bath. Gold hardware on the vanity, gold pendant lights and gold-trimmed mirrors add pizzazz to the black and white color scheme.
Large-scale metallics make a glitzy statement in small spaces and are one of the most sought-after choices in art deco-inspired decorating.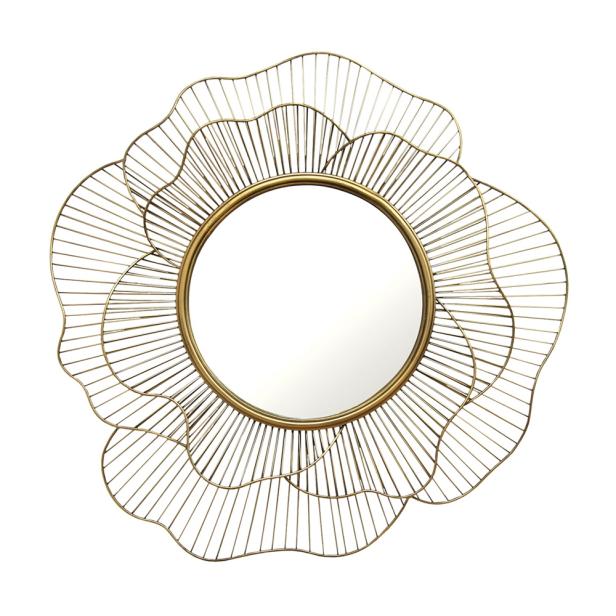 This pretty piece has artful whimsy written all over it! Go for double impact and pair with a large scale floral print wall.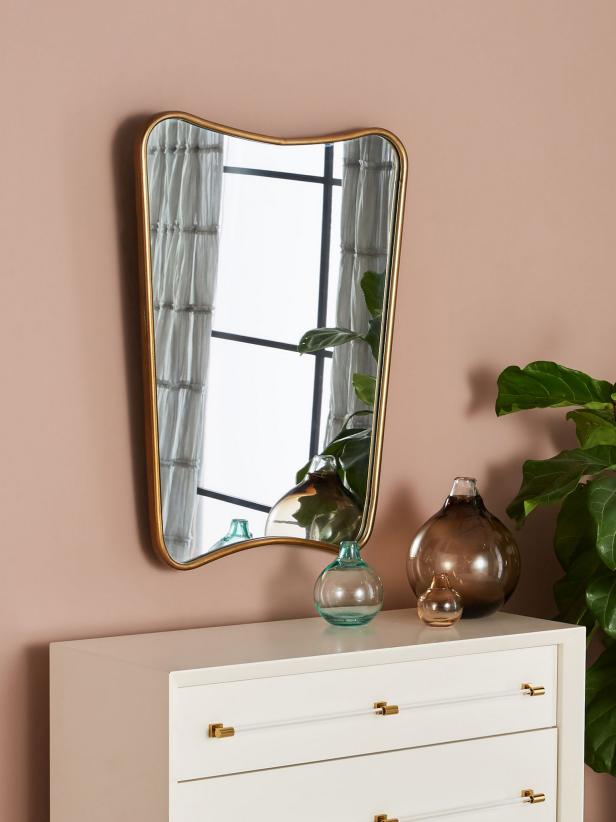 This unique, retro-inspired mirror acts as a shapeshifter and would be a stunning focal point in a variety of themed vanities.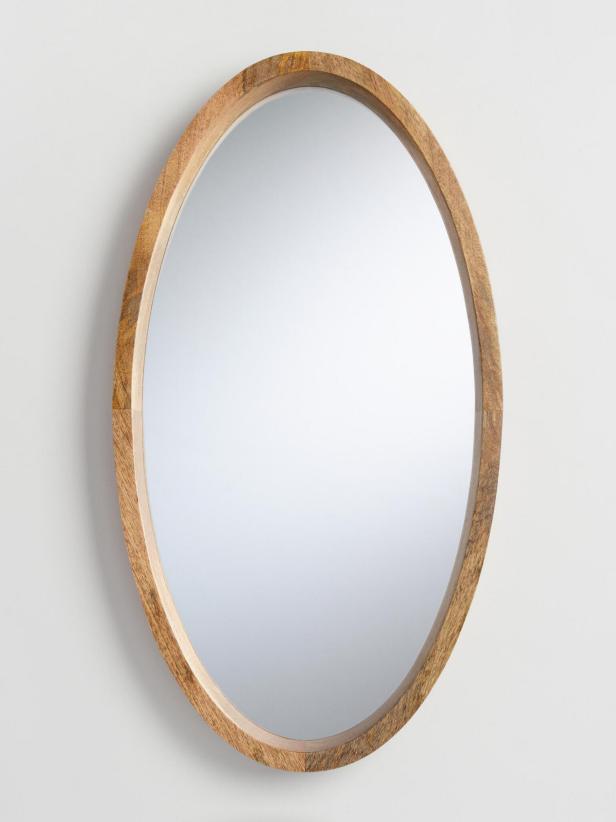 Oblong, oval mirrors free up wall space and allow for some playful sconce pairing. I'm especially loving the warm texture of the framing — a subtle complement to both vintage or modern styling.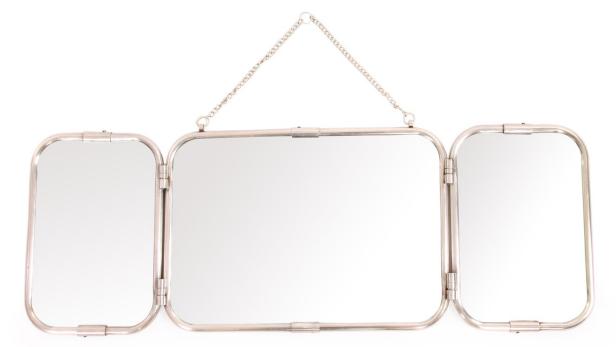 Add a retro touch to your space with a tri-vanity mirror that looks more delicate than industrial. Moveable panels add a nice, temporary 180-degree view that can also lay flat when needed.
Designer Kathy Geissler Best updates a bathroom with a bright color palette and custom details.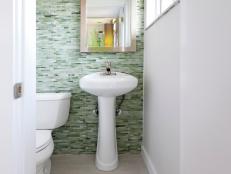 Turn this often tiny space into a fun, elegant or whimsical room for guests with these design, style and color ideas.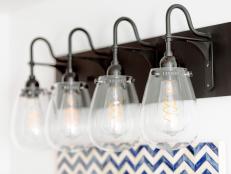 Take your half bath from boring to bright with these ultra-trendy lighting accessories.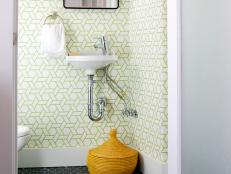 Browse helpful information on powder rooms so you can create an elegant bath and preparation space in your home.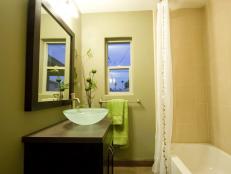 Explore your options for mirrored bathroom vanities, and get ready to add a classic and elegant vanity to your bath space.
Designer Shelley Rodner gave this half bathroom a glamorous touch by using fun textiles, vintage finds and custom-made pieces to add unique flair.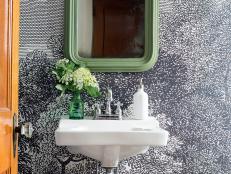 Short on space, big on style.
Get tips for how to design a small but mighty space.
Explore your options for powder room vanities, and get ready to add an attractive and elegant vanity to your bathroom space.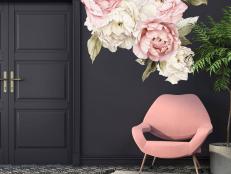 Pretty up your half bath with graphic prints, flowing florals and more.