Basement Bathrooms: Ideas and Designs
Increase your home value and make your basement more comfortable by adding a bathroom.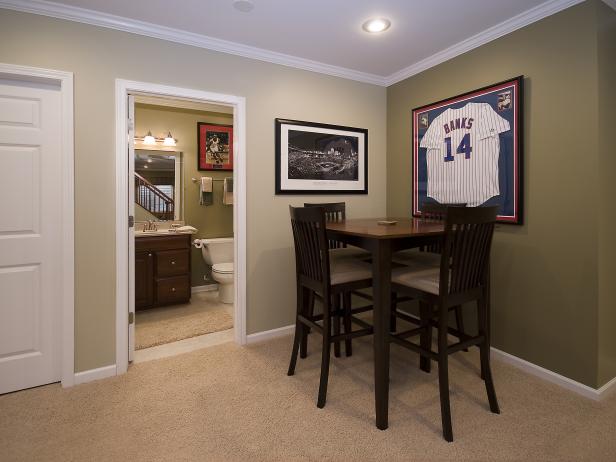 CI-Basement-Ideas-bathroom_s4x3
By:
Caroline Shannon-Karasik
Adding a basement bathroom will not only provide more space for house guests and visitors, but it will also add value to any finished basement space.
Merge Elegance and Function
An upholstered seat and dual chandeliers bring elegance to an open, monochromatic space. Alternate lighting options set different moods in a bathing experience. This design by shows how wall-to-wall mirrors make a narrow space seem larger. Photo courtesy of
Style With Simplicity
Create a uniform and visually pleasing environment by continuing the tile from the floor to the tub. Use a blend of warm taupe and gray hues to evoke a spa-like feel. In this bathroom by , simple cabinets in a dark finish balance the neutral-colored countertop. Large mirrors are used to reflect the light that enters this room. Photo courtesy of
Apply Your Personal Touches
Before selecting a soaking tub to go with an oversized shower keep in mind the features that enhance the experience for you. Choose from therapeutic lights, rain showerheads or jets that control angles and pressure. In this design by the homeowners selected an overflow tub feature. Design your bathroom around your needs. Photo courtesy of
Integrate Materials
Proportion and scale are essential to the success of this design. The oversized window, mirror, countertop and sink complement the proportion of the large stone slabs and tiles. created a well-balanced design by integrating an embellished stone with accents of a neutral-colored stone. Photo courtesy of
Bathe in the Tropics
A bathroom that's built around beautiful, natural scenery, like this one from , doesn't need to be cluttered with decor and extra design elements: The windows are the art. The natural stone, tinted glass and wood tones accent this overall white room. Photo courtesy of
Make a Statement
A soaking tub centered in front of a beautiful view makes a strong statement. High ceilings and a large, open space complement the highly decorative design. In this bathroom by the neutral color palette of the materials features strong, bold accents.
Focus on the Bare Essentials
Center a shower using glass as a partition for visual symmetry. For a floor plan this large, used a monochromatic scheme, large-scale floor tiles and under-sink storage to enhance the space.
Create an Intimate Space
Adding a feature wall to a large space gives intimacy to a bath. This design by uses a dark-stained wood to contrast a neutral color palette. Create a seamless transition by using radiant-heated flooring from a pebble stone floor to a tile floor area. This design combined natural materials to create an oasis.
Think Green Design
In this bathroom the designer, from , used smooth cabinets to dress up the under-sink storage. You can refine dark tiles by selecting sleek lighting fixtures that are energy efficient. Consider touch-activated faucets, low-flow toilets and light sensors for an eco-friendly solution.
Refine Your Bath Experience
This design by uses a custom-designed mosaic tile pattern for the flooring and a repeat molding pattern to connect areas in this large space. Scale down high ceilings by using two color tones in similar hues — this creates a more personal and comfortable space.
Simple basement bathroom designs include the installation of a bathtub, shower fixtures, a sink vanity and more. All of these options come in a variety of sizes, shapes and designs. Floor coverings are also an area of design opportunity. Vinyl, linoleum and ceramic tile are often the best materials for bathroom spaces given the moist environment that is common to these spaces.
Cabinets and wall shelves create adequate room for storage. Consider purchasing a standalone cabinet that can be situated next to a sink vanity or along a side wall. Remember to use vertical space by installing storage units or built-in wall shelving from floor to ceiling.
Budget-friendly additions include new wallpaper, a fresh coat of paint, a rug or shower curtain. Accessories like a soap pump, towels or a tooth brush holder are also fun for adding unique flair to a bathroom space.
Other Things You Need to Know About Basement Plumbing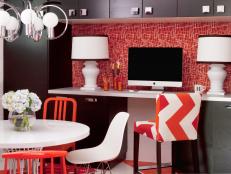 Finishing a basement not only adds value to your home, but it also allows for a fun space where you can enjoy family or entertain friends.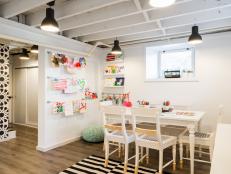 Bring your basement to life.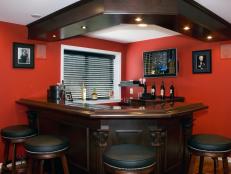 Mechanical systems and other obstacles can present design opportunities. Get tips for tackling the most common problems.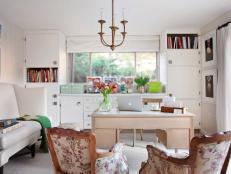 When you're working with a wide open space like a basement, the options are endless for creating the living area you've always envisioned.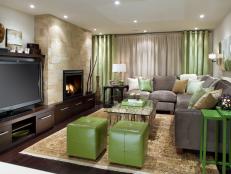 Designing a basement can be an intimidating task, but it can also be a fun adventure for a homeowner. Here are a few tips to get you started.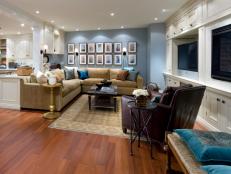 There are quite a few steps required to finish a basement, but with these tips in mind, you're sure to create increase your living space, beautifully.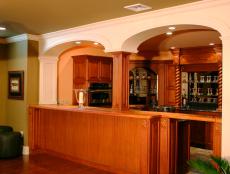 Add a bar to your finished basement with these design ideas.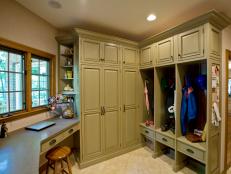 Plan your space to create a family hub.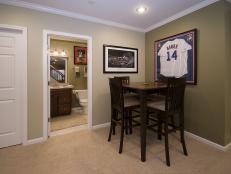 Using available space to build a basement bathroom will cut down on expenses.
Designer Bryan Sebring transformed a basement into an amazing retreat complete with a wine-tasting area, workout space and theater room.