How DeRon Jenkins Went From Football to Flipping
Flip or Flop Nashville's athlete-turned-contractor plays the real-estate game to win.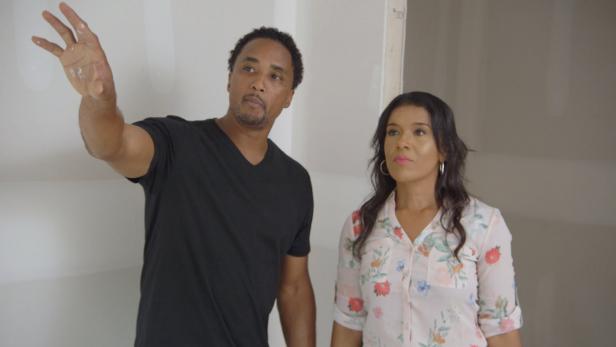 Interior of the Healy House with our host Page Turner (right) and DeRon Jenkins (left) for Prefit's Flip or Flop Nashville.
DeRon Jenkins and football go way back: He was a gridiron star at Ritenour High School in St. Louis, Mo., and at the University of Tennessee. (A bit of trivia: Peyton Manning had to wait until the pros to claim his beloved No. 18 jersey, because DeRon—an upperclassman when Peyton joined his college team—already had it!)
Few know that his relationship with renovation goes back nearly as far. In 1998, just two years after he was drafted to the NFL as a second-round pick for the Baltimore Ravens, he bought his first home—one that ended up needing quite a bit of work. To his own surprise, he decided to tackle wide receivers and DIY construction.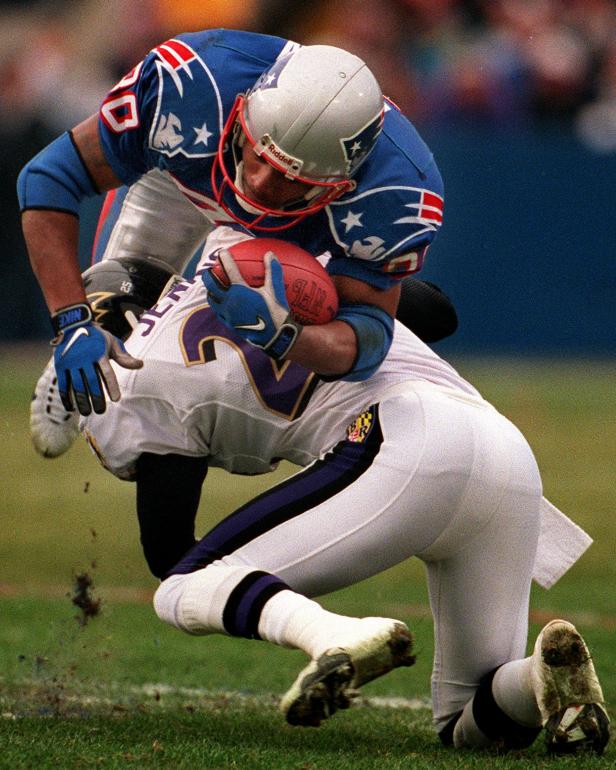 Patriots 17
DeRon as a Baltimore Raven tackling a wide receiver.
Getty Images/Boston Globe
DeRon as a Baltimore Raven tackling a wide receiver.
"I really had no idea what I was doing," he recalled. "I just came up with some ideas of how to finish out the basement and add a bathroom, and I added a room for a pool table. Before I knew it, I renovated this home. And so that was always in my back pocket."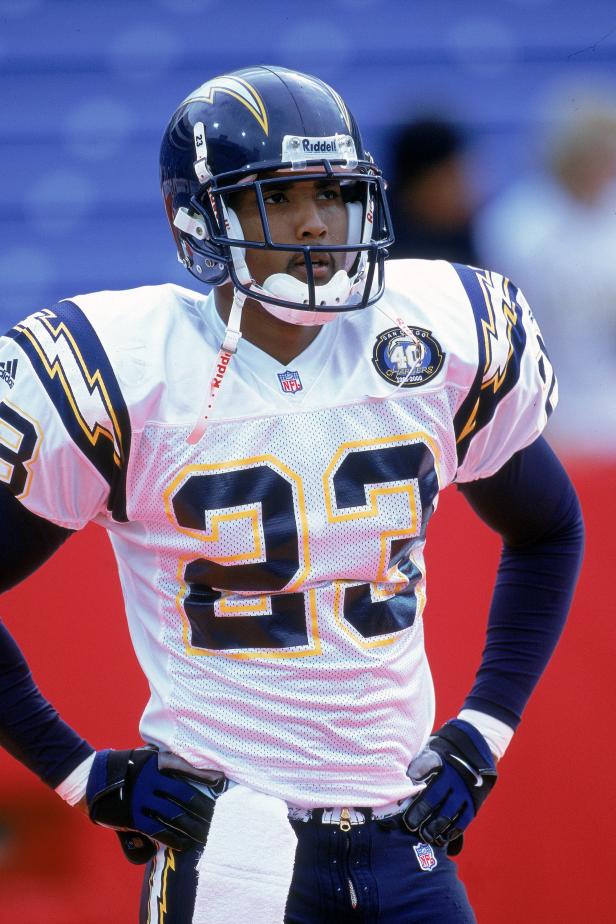 0701005P CHARGERS V BILLS
DeRon as a San Diego Charger.
Getty Images/Rick Stewart
DeRon as a San Diego Charger.
(Figuratively speaking. There are no back pockets in football.)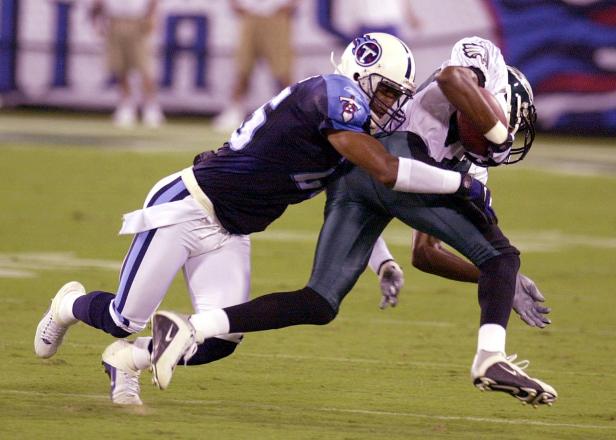 APW2001082407017
DeRon on defense as a Tennessee Titan.
Getty Images/Neil Brake
DeRon on defense as a Tennessee Titan.
What he calls "DeRonicizing," that extra oomph he brings to renovations, stayed on the sidelines while he played with the pros in Baltimore, San Diego and Tennessee. But DeRon's itch to reimagine things never went away.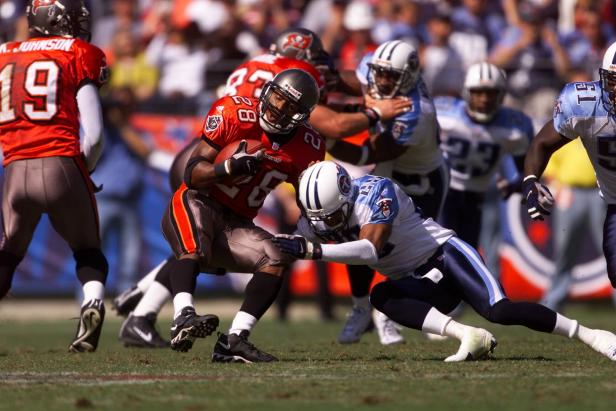 5001535P BUCCANEERS V TITANS X
DeRon making a tackle for the Titans.
Getty Images/Andy Lyons
DeRon making a tackle for the Titans.
"I'm always looking at new things, whether it's [on] the internet, whether it's other homes, or whether it's homes in other countries," he said. "I look at the way other people do things and take bits and pieces of that and add my own spice to it, and kind of create my own idea."
DeRon signed with the Tennessee Titans for the 2001 season, and his reunion with the state where he'd played college ball proved to be a fateful one.
"After my seven-year career in the NFL, I still had the passion to renovate, to make something older look beautiful and new again," DeRon said. "And I was in Nashville. And I love this city. And so I decided to make this city beautiful—and that's where I landed."
After retiring from professional football, DeRon became a licensed renovator and founded a company of his own—and the rest, as they say, is history.
"My mission ever since has been to transform this city one house at a time."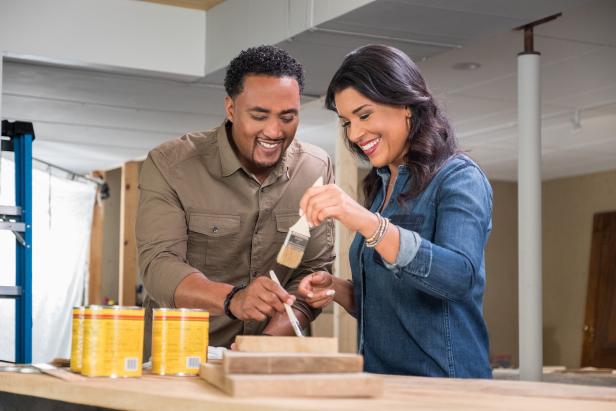 With Page Turner at his side for Flip or Flop Nashville, he's ready to tackle Music City.
What will he DeRonicize next? Find out when Flip or Flop Nashville premieres Jan. 18 at 9|8c on Prefit.