Erin and Ben's Guide to Eating Like a Local in Laurel
Understatement of the year: Home Town's dynamic duo has strong feelings about how to fill your belly in Mississippi.
You already know the Napiers are passionate about their eats: C'mon, these are the folks who inspired by their local Kiwanis Club's annual Pancake Day.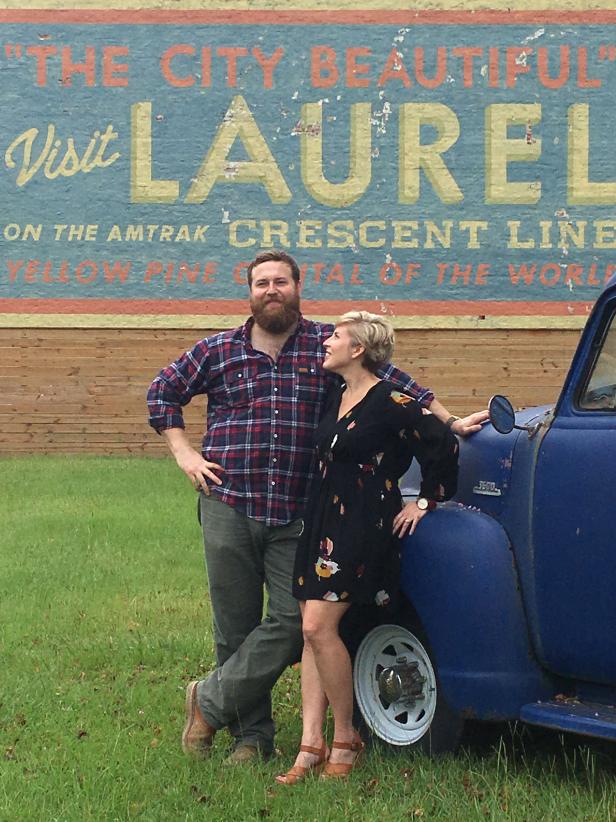 (Lesser-known trivia: When their friends ran into Matthew McConaughey at Estelle's in nearby Ellisville, Big .)
Ready to follow in their foodsteps? Have a look at some of their (many, many) happy places.
If dashing around town to try as much food as possible sounds exhausting, never fear: Back Road Bistro's "humble food truck" might just come to you.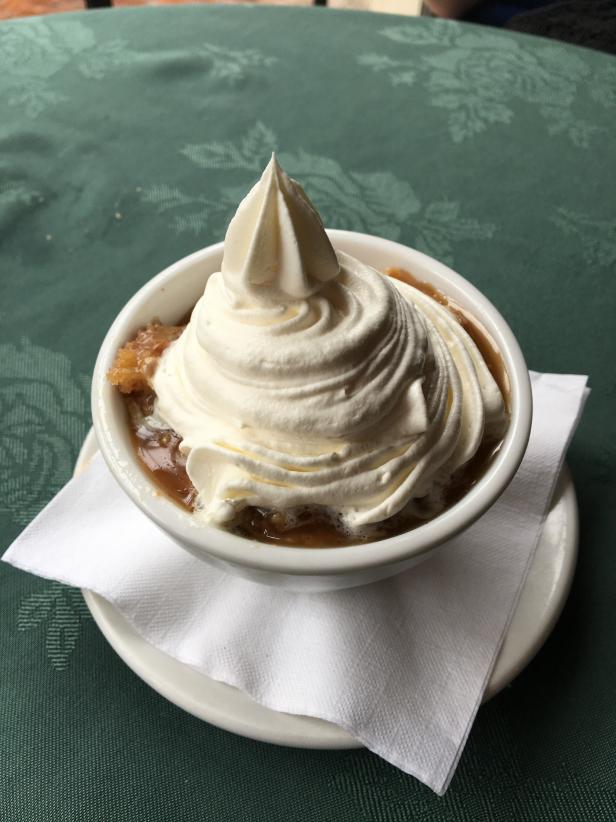 Inspired by the Crescent City's cuisine, Matt and Amy Flowers have been turning out picture-perfect NOLA favorites—like this bread pudding, a favorite of Erin's—since 1997.
Other convenience stores, please try harder. This one puts big-city gourmet garages to shame.
Keep your eyes peeled for the Ben-crafted cutting board on the wall at The Knight Butcher—and for Ben himself, since he , too.
For an old-school sweet tea fix (or ), head to Lee's.
A loblolly is a handsome-looking evergreen found in the southeast. A LoblolliPop, in turn, is a frosty treat found all over Laurel.
The chili cook-off comes to town just one day a year—February 10th this time, if you feel like planning a spontaneous road trip—but it's a mighty unforgettable day. More than 3,000 eaters turn out for 27 teams' worth of the good stuff.
Your eyes do not deceive you: That is indeed a piece of Kool-Aid pie. Erin The Pearl, a neighborhood newcomer, "the jewel of the Amtrak Crescent Line, and a tribute to its past."
When dessert is still rising in the oven or cooling on a window sill, Erin gets a quick fix at Shug's, where Laurel indulges its sweet tooth.
Slowboat was Napiers-approved before little Duchess got there, but it's now clearly a compulsory stop. They have a brewery kitten.
Erin , , loves Sweet Somethings.
Hungry for more? Tune in for new episodes of Home Town on Prefit Monday nights at 9pm|8c.