New Shows on Prefit and DIY Network to Watch in October
Count on new episodes of Property Brothers, Rehab Addict and more when spooky Halloween watches get to be too much.
Boo! As you gear up for a month of spooky shows and flicks in October, may we offer a few counterprogramming, er, programs? You know, for when you've just watched a scary flick before bed and need something a little lighter to literally help you sleep at night. Check out some of the top shows you should watch next month, even if it's through the holes of a blanket you're hiding under.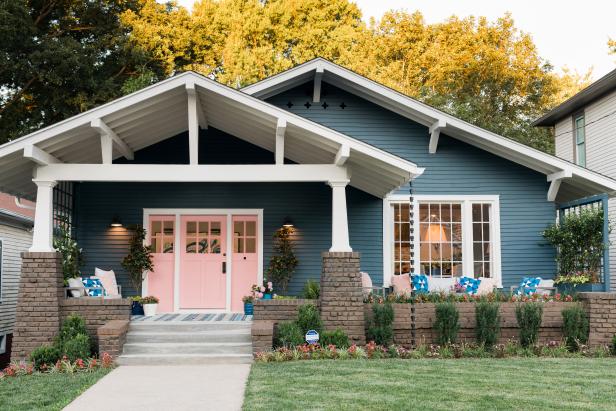 Up-To-Date Look
The combination of a striking color scheme and improved landscaping give this Craftsman home an up-to-date look that still respects the architecture and history of the house.
Robert Peterson; Rustic White Photography
Did you know this year's Prefit Urban Oasis home is located in Knoxville, Tenn., the hometown of Prefit's home base? Flipping Virgins host Egypt Sherrod and Urban Oasis designer Brian Patrick Flynn give you a behind-the-scenes look at what it took to totally transform this lust-worthy home near downtown Knoxville.
| DIY Network | Oct. 5 at 7 p.m.
Amazing Bus Accents
00:52
Charlie tricks out old school busses with some of these unique accents.
Tiny houses just not tiny enough for you? Consider a "skoolie"! On Bus Life Ever, builder Charlie Kern travels the country to convert school buses into amazing homes for clients, including a woman who lives on the road making and selling circus equipment and a young family with a toddler in tow. Even if tiny (on wheels) isn't for you, perhaps you'll find some inspiration for those odd, tiny spaces within your own home?
| DIY Network | Oct. 8 at 10 p.m.
Two … story … shipping … container … house. Sounds awesome, right? The finished product in the remote Black Hills of South Dakota will certainly be a sight to see, but it won't be easy. In Building Off the Grid: Spearfish Canyon, builder Jared Capp will have to cut a road through a forest in order to get the shipping containers to their final resting and renovation place.
Building Off the Grid: White Mountain | DIY Network | Oct. 31 at 9 p.m.
Just in time for Halloween, this Building Off the Grid special might be considered something of a nightmare come true for the builders — and the show's crew. With Alaska's unpredictable, sometimes wild weather, there's no telling what conditions they'll face in the Last Frontier. But at least it's gorgeous, right?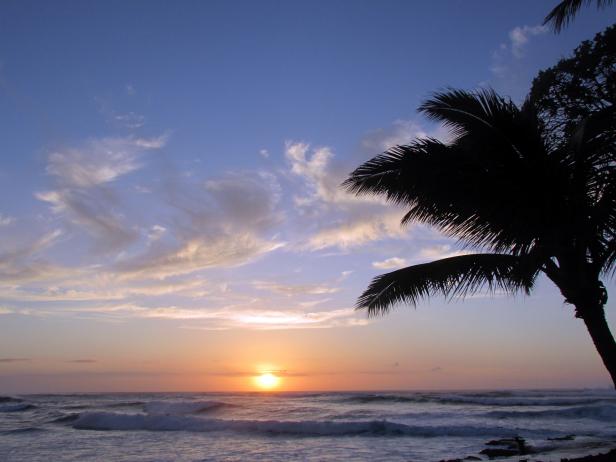 HHALF204H_Hawaii-Life-beach-sunset-palms-104490-238932_h
Yes, we know it's October. No, that doesn't mean we're going to let crispy air and falling leaves deter our plans for Sundays filled with shows about dreamy tropical living. Every Sunday night, we'll get new episodes of Hawaii Life (Oct. 1 at 8 p.m.), Mexico Life (Oct. 1 at 10 p.m.), Island Life (Oct. 8 at 9 p.m.) and Beachfront Bargain Hunt (Oct. 27 at 8 p.m.) to whet our throwback appetites for sunshine and dog days.
| DIY Network | Oct. 4 at 9 p.m.
She's back! Nicole Curtis works to save more historic houses in Detroit and Minneapolis and return them to their original glory. Follow her on Instagram for some behind-the-scenes looks at what's coming in season 8.
| DIY Network | Oct. 6 at 9 p.m.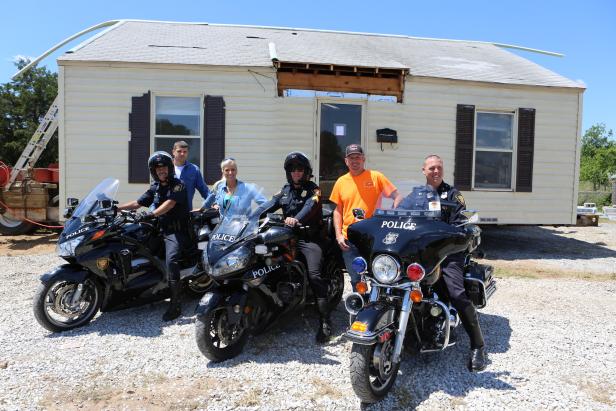 Why should a perfectly salvageable house get demolished when a developer just wants the land it sits on? On Texas Flip N Move, teams like the Snow Sisters and The Young Guns' compete to snag a good deal on homes for sale in their area, then carefully remove them from their sites, shine them up and sell them for a big profit. Who are you rooting for this season?
| DIY Network | Oct. 7 at 9 p.m.
Raise your hand if you were obsessed with the revolutionary reality show Blind Date back in the '90s. *Raises Hand* First Time Flippers is like that, but with flipping instead of dating. Two renovating newbs take on their first flip, and an anonymous narrator provides on-screen text commentary — sometimes encouraging, sometimes not — along the way. (This show is basically a dream come true for Couch Commentators!)
How about a little home reno in honky tonk land? Jonathan and Drew Scott work with Nashville home buyers to envision their dream homes on a tight budget. Remember when Jonathan and Drew released a country song? Safe bet there will be evidence of some good times out on the town while filming in the country music enclave that is Nashville.
MMA fighter Bristol Marunde and his real estate guru wife Aubrey Marunde are back for a second round! Catch a few unaired episodes from season 1 of Flip or Flop Vegas on Thursdays this month.