New Shows on Prefit to Watch in December
Heard of a little show called House Hunters? Its new iteration, plus new episodes of favorites like Fixer Upper and Property Brothers at Home, may help make your holidays a little more jolly.
Let's talk about the elephant in the room: Family gatherings around the holidays can be merry and full of joy — or they can be uncomfortably awkward and polarizing. You know what's not all that polarizing? These new shows! Let Prefit bring the family together this season, even if it's just bringing you together as you shout insults at the couple on House Hunters.
House Hunters: Outside the Box | Dec. 11 at 10|9c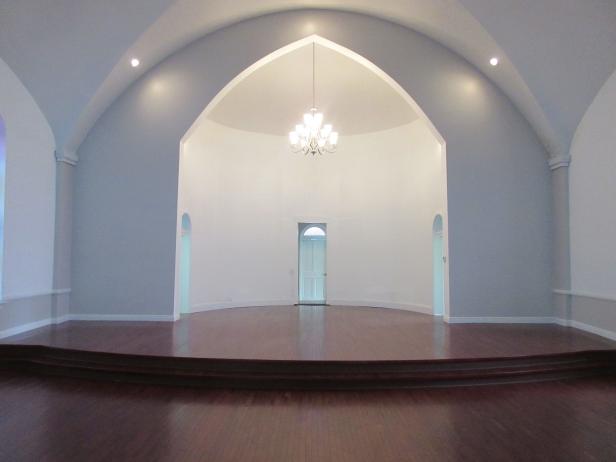 Why just visit a church or a car showroom when you could, uh, live in one? The newest iteration of a little show called House Hunters chronicles the adventures of buyers looking for unconventional properties to call home: churches, firehouses, abandoned post offices and more. The premiere episode features Kris, a delightfully creative Texas marketing executive with two dogs, three cats and a pig named Hamilton, who considers an old movie theater, a bank and an old dairy barn for her next move. It's like Classic House Hunters on steroids and a can't-miss.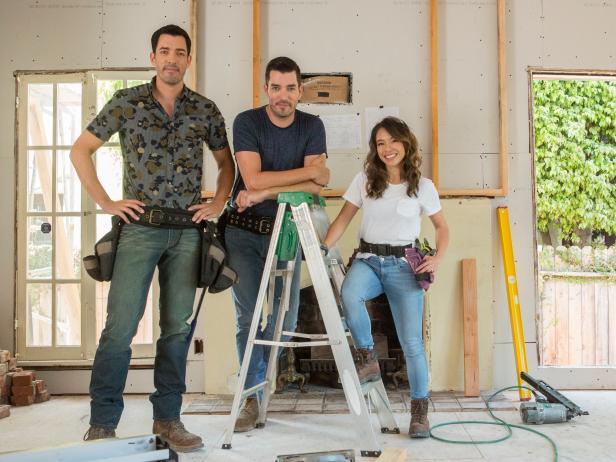 Drew Scott, fiancé Linda Phan, and Jonathan Scott pause in the living room, as seen on Property Brothers at Home: Drew's Honeymoon House.
Gilles Mingasson/Verbatim Photo
It's been a busy year for Drew Scott, to say the least: engaged (to his partner of seven years!), a long-awaited win on Brother vs. Brother season 5, making it to the finals of Dancing with the Stars and now? A new home! He and fiancee Linda bring fans behind the scenes on Drew's Honeymoon House as they renovate and restore their first home together in LA. Come for the usual Brothers shenanigans (yes, Jonathan is leading the reno charge!), stay for the delightfully wacky wallpaper found throughout the outdated abode (with potential).
As seen on Fixer Upper, Chip and Joanna Gaines in the Sandvall's renovated living room. (Portrait)
Jennifer Boomer/Verbatim Photo A
Season 5 is here! Chip and Joanna Gaines pull out all of the stops for this round of Waco home makeovers, with 14 new episodes — that means FOURTEEN HOUSES, guys — four specials (more on that later) and some seriously notable celebrity cameos. This season may also serve as an appropriate time capsule for one of the most controversial aspects of Fixer Upper: Chip Gaines' hair. He has since cleaned up his look, but, lucky for us, tape lasts forever.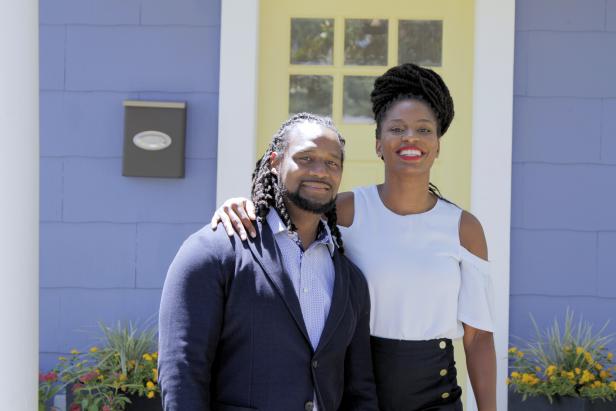 Andy and Ashley are the hosts of Prefit's Flip or Flop Fort Worth.
Have you met the hosts of the latest Flip or Flop franchise? Ashley and Andy Williams are military veterans who have carved out a particularly lucrative niche for themselves as house flippers in and around Fort Worth, Texas. As they found their way in the real estate business, they also managed to pay their success forward by mentoring and hiring other veterans in the industry: "It's not just a transaction, it's a transition," Andy says. They also happen to do an impressive job of creating homes in, ahem, transitioning neighborhoods that stay true to the block while also contributing to their revival. Keep it Texas, as Ashley and Andy would say.
Prefit's White House Christmas 2017 with Host Alison Victoria
Alison Victoria stands with volunteers as they put together decorations in the --- room as seen on White House Christmas 2017. This years theme "Christmas Decoration Story."
Ken Cedeno/Verbatim Photo Agency
For the 15th consecutive year, Prefit goes behind the scenes at one of the most celebrated (and logistically impressive) holiday events of the year. Prefit's Alison Victoria gives viewers a peek behind the curtain at 1600 Pennsylvania Avenue as staffers spend three days making over the White House into a winter wonderland to satisfy this year's chosen theme: "Time Honored Tradition."
You know what? You create your own sunshine, guys. We may be approaching the winter solstice, but we're not giving up on our dreams of warmth and rays. Live vicariously through buyers looking for a new path in life via a home on The Big Island.
Did you know there's basically a new episode of some form of House Hunters —House Hunters International, House Hunters Family, Tiny House Hunters — on Prefit every single day? This show is seriously always on, you guys. Sending good vibes to anyone who innocently set up an automated DVR recording.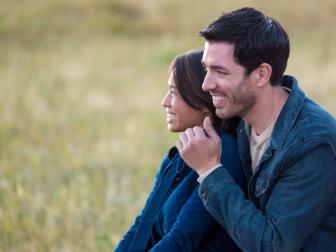 The newly engaged couple — and Jonathan! — are opening the doors of their most important reno yet in Prefit's Property Brothers at Home: Drew's Honeymoon House.